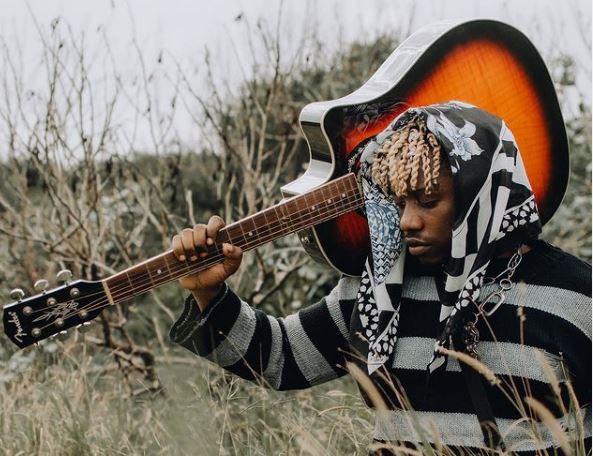 Wasafi Classic Baby (WCB) signee, Rayvanny real name Mwakyusa, launched his own record label on March 9, at the Mbezi Beach Rainbow, Tanzania. Announcing the news on his Instagram handle, the Kiuno hitmaker revealed that opening the label, dubbed Next Level Music, was his dream and hopefully an opportunity for upcoming artists.
"Lemmie take this opportunity to invite my brothers and sisters to share this moment with me.... it's all about #NEXTLEVELMUSIC Grand Opening, let us Link up tonight," said Rayvanny.
When Rayvanny first announced that he would start a record label, rumours of him leaving WCB took over social media. However, the singer refuted the rumours, saying he would remain a signee under Wasafi.
"Before I even say a word, Vanny Boy and Wasafi are for life. I want to first thank my management, WCB Wasafi; I greatly thank Diamond Platnumz for the far I have come. If I decide to have a label, I can even have about five of them. So, there is no way that I am leaving Wasafi to go to another label. Maybe I own about 10 labels under my name," he said.
The 27-year-old singer became a household name in East Africa since joining Diamond Platnumz's Wasafi Classic Baby record label in 2015.
ALSO READ: Rayvanny reveals plans to stay at Wasafi despite setting up own record label
Diamond's support
In October 2020, Diamond Platinumz confirmed that Rayvanny would start his own record label, terming the studio the biggest in Tanzania.
"Not sure if I am allowed to talk about this but Rayvanny is starting his own record label very very soon. That label is so big. I was looking at his studios and told him, 'Rayvanny this studio is big'. The day he will post it, as we speak it will be the number one best studio in the country," he said.
Asked whether his signees can start their side projects while still under Wasafi, Diamond responded, saying: "Anyone under the Wasafi record label is allowed to start their own projects if they want to. An example is Drake, who has OVO and is still signed under Lil Wayne's Cash Money Brothers records. What I keep telling my signees is that they should think outside the box. Let us be diverse and bring in different ideas."
ALSO READ: Rayvanny to leave Wasafi and start own record label, Diamond confirms
Harmonize fallout
Rayvanny is the second WCB signee to set up their own label after Harmonize's exit following a fallout with the management. Harmonize's decision to part ways with WCB meant compensating the label Sh26.8 million founded on the recording deal's exit clause.
"It is no longer a secret that I am not in good terms with the WCB management. I would not want to lie that all is well. I however, want to thank WCB for helping me build my brand. I will not discuss publicly the specific issues that led to my fallout with them. Currently, I am not signed under any record label, and would continue producing songs as an independent musician.
"My contract with WCB stipulated that I pay them (Sh26.8 million) to be allowed to leave the company if my 15-year agreement with them hasn't ended. That money, the contract said, would allow me to own the copyrights to my name and music produced under the Wasafi outfit," said Harmonize.