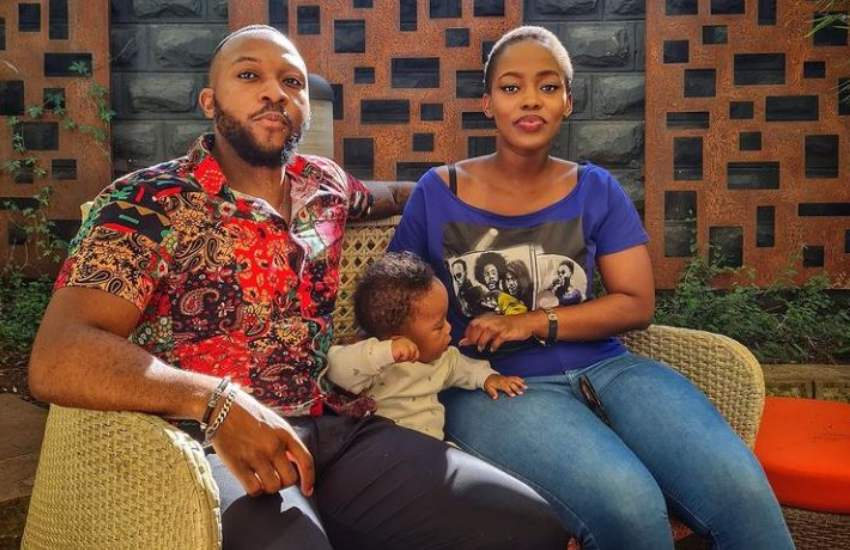 Corazon Kwamboka is urging women struggling with endometriosis not to give up on motherhood.
Opening up about her struggle with the disorder in which endometrial tissue grows outside the uterus, the socialite, who 2020 gave birth to a son, Tayari, with fitness entrepreneur Frankie 'JustGymIt' Kiarie, said she plans to have four more children.
"When I got diagnosed with 4th stage endometriosis on both of my ovaries early 2019, I was terrified, the thought of never being a mom kept ringing over and over in my head. One and a half years later, I'm a mom of 1, hoping for 4 more," shared Kwamboka.
Read Also: How my socialite daughter Corazon Kwamboka broke my family - Dad
Kwamboka advised those facing similar challenges to seek proper medical care. "I've come to learn that having endometriosis doesn't mean you can't be a mom, with proper treatment and care. You can still live your dream. To all my endo-warriors, infertility is not your portion. May you all heal."
In a 2019 Instagram post, Kwamboka noted that she believes in advocacy and revealed she is cyst-free. "I battled hard to write this because I felt like I'm stripping myself and telling my health issues to the whole world. I'm a believer in privacy, but I know this may help one little girl in one little village reading this. When I walked into his office, I had no hope, depressed (from a bad breakup), and realizing that I had 2 large cysts (7cm and 3cm) on both my ovaries. Today, my scan results are back, I'm happy to say I'm a survivor. Thank you, doctor."
She is not alone. Media personality Njambi Koikai has battled the condition for over 18 years after being diagnosed with stage IV Endometriosis, catamenial pneumothorax with diaphragmatic endometriosis, sigmoid and rectovaginal endometriosis, and abnormal appendix. Njambi was advised by her doctors to seek urgent surgery to save her life.  "I chose to come to America because these two doctors have experience with this disease and understand its complexity," she said.
Read Also: I pushed Frankie JustGymIt away, Corazon Kwamboka opens up
The reggae star noted that most women suffer due to misdiagnosis and ignorance; weakening their chances of leading a normal life. "As Endowarriors and advocates, we should be calling out all the other docs who have caused us irreversible damage, years of pain, endless medication, depression, etc. As we raise awareness on these platforms, let's be real, compassionate, and show empathy. Let's also remember most of us on this side of the world don't have the privileges like those on that side of the world. This is a doctor who has restored the lives of countless women," explained Njambi.