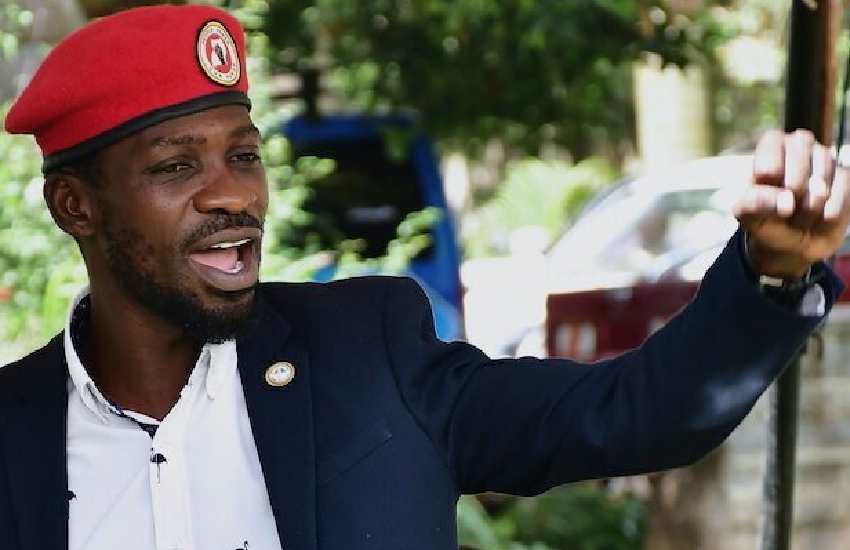 A panel of nine Supreme Court Justices has allowed Bobi Wine to withdraw his presidential election petition seeking to overturn the victory of President Yoweri Kaguta Museveni. 
Led by Chief Justice Alfonse Owiny-Dollo, the panel's decision followed a concession from all parties regarding the petition filed by the runner-up in the January 14 general to have the matter withdrawn, reports the Daily Monitor.
Read Also: Bobi Wine - The untold story of the inimitable 'Ghetto President'
In the brief ruling read by Justice Stella Arach Amoko, the court noted that the leave to withdraw the petition was granted upon 'careful consideration of Bobi Wine's application, authorities attached to it, arguments from both parties and reading of the law'. "The question of costs, which Justice Arach said was a key issue of contention, is to be determined. "Considering there is no objection by the respondent, leave is hereby granted as prayed. The petition stands withdrawn." 
Making his case against bearing the cost to the suit earlier, Bobi Wine's lawyer Medard Lubega Sseggona told the court that 'awarding costs to the respondents, who include President Yoweri Museveni, the Electoral Commission and the Attorney General; would not only be unnecessary, but could also discourage such election petitions in the future'.
Seggona pointed out that the matter was of public interest, and as such, each party should bear its own costs. He reiterated that the withdrawal of the case was, in itself, a win for the respondents and not influenced by corruption motives. "Our (argument) is made easier with the first respondent himself (President Museveni) who won the election and was declared as President. The first respondent is now the president; there is nothing more he would require from an ordinary citizen who merely challenged the election. Awarding (him) the costs would only be unfair," said Seggona.
Announcing his decision to withdraw the petition, the pop star turned politician in February said authorities had blocked his attempt to present a case, citing, among others, the Supreme Court's decision to reject as many as 200 affidavits, added VoA. 
Read Also: Bobi Wine given until March 31 to declare armored car
"The Supreme Court said, we could only submit, in this our petition, for 30 minutes. Now, that was clear, one, the Supreme Court did not want this matter to attract so much attention. So, for that matter, for the reasons we've given above, we have decided to withdraw from their court. The courts are not independent; it's clear that these people are working for Mr Museveni," said the National Unity Platform party leader.