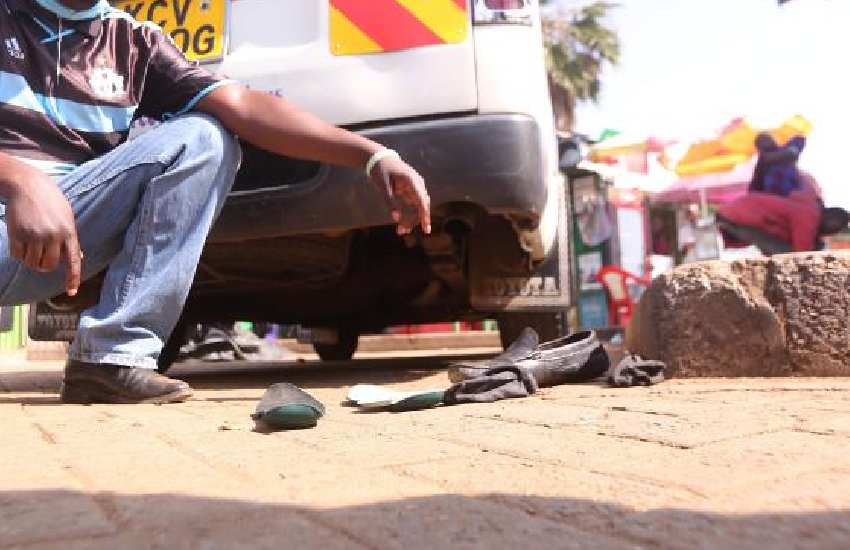 Two people were killed and four seriously injured when a man snatched a pistol from a policeman and randomly shot at people at Kisumu bus stage.
Read Also: AP officer snatches gun from wife, shoots her dead over cheating allegations
The two were shot on the chest and died on arrival at Jaramogi Oginga Odinga Teaching and Referral Hospital. Four others are nursing gunshot wounds. One of the injured was a policeman and is receiving treatment at a private hospital in Kisumu.
The suspect, who was later cornered and lynched by a mob, snatched a pistol from a traffic police officer on the busy Kisumu/Kakamega road. He then dashed off with the police pistol as he shot aimlessly in the air to scare off the officers chasing him.
Kisumu Central police boss Peter Kattam said the injured police officer was rushed to the hospital. The suspect ran out of bullets while fleeing and was cornered by the irate mob who stoned him to death. One of those killed was a barbershop operator. 
Read Also: Man fails to steal sub-machine gun in Eldoret, flees scene
Police sources told the Saturday Standard that detectives were pursuing two more accomplices reportedly said to have been with the lynched suspect.