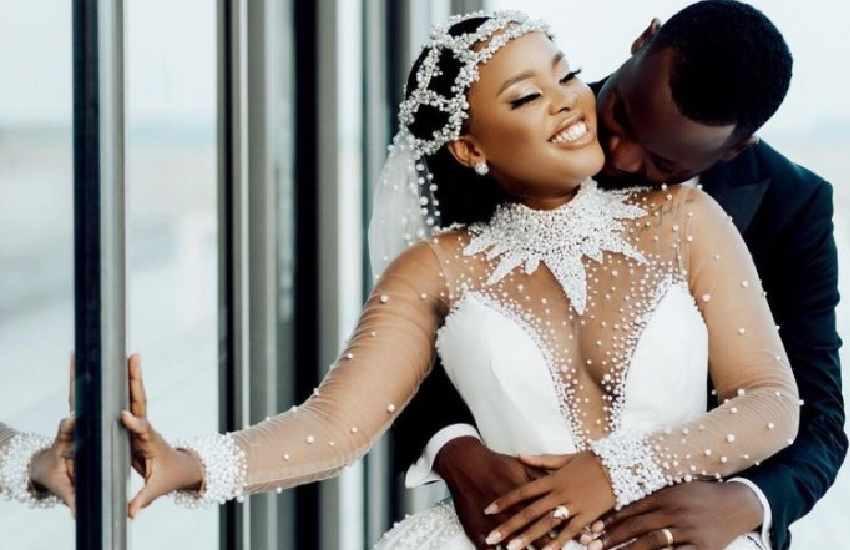 Tanzanian actress Elizabeth Michael has reacted to a social media post of their wedding day by her husband, media mogul Francis Majizzo. In his first post since their grand union 15 days ago, Majizzo expressed gratitude to his family and friends for standing by them at their February wedding.
"It has taken me a while to say this, after many national activities. First of all, thanks to everyone involved in making my marriage to my wife Eliza so successful. Brothers, friends and relatives thank you very much. Thank you for the way you understood me especially in the style we chose to get married, it gave me comfort to see all my people have been understanding and received it positively. Thank you," he wrote.
Read Also: Steven Kanumba's ex, Lulu, weds Hamisa Mobetto's baby daddy
Majizzo, who is also the father of Hamisa Mobetto's daughter Fantasy, showered his wife with praise describing her as a focussed, patient and loving partner.
"But very special thanks to my wife. She was a victim of words, insults, sarcasm and everything she went through due to our relationships. She was told she had a 'chronic courtship', but all of that has never humiliated her or taken her out of the line of what we believe. She has never put pressure on me, she has never shown any signs of impatience because she and I knew what we were doing," he added.
The E-FM owner said it is his wish that the actress never loses the spirit of resilience she showed him during their courtship and advised couples aspiring to tie the knot to always put God first. "I pray that spirit will be a lesson to my younger siblings who are thinking of getting married, walk your way, do things at the time you want while putting god first. Do not be deceived by the words of men, and God will help you," he said.
In a sweet response to her husband, Lulu thanked the mogul for choosing her, adding that becoming his wife was her greatest honour and promised him a happy-ever-after. "Thank you for choosing me… Thank you for loving me, caring for me, respecting me and accepting me for who I am from day one… And more so, thank you for giving me the honour of being your wife. Even though you kept me waiting, I love you so much," she responded.
Read Also: Steven Kanumba's mother forgives Elizabeth Lulu over son's death
Majizzo and Lulu wedded in Mbezi, Dar es Salaam.