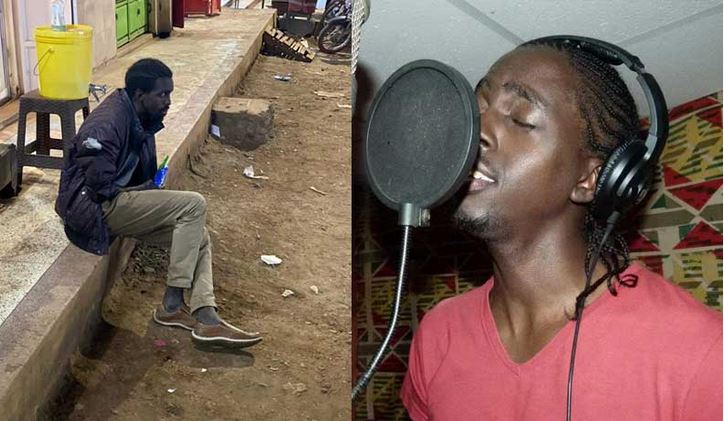 Former Tusker Project Fame contestant David Major has been hospitalized. The rehabilitated singer was taken ill on Saturday, February 2020, after suffering four seizures in a span of six hours.
According to his friend and care giver, singer-songwriter Alvan Love, David will remain admitted until doctors discover his numerous seizures' root cause. Announcing the unfortunate news to his fans via Facebook, Alvan requested netizens to put David Major, real name David Ogolla in prayers and wish him a quick recovery.
"Guys, help me pray for David Ogolla D Major. Since Saturday, he has had to be taken to hospital after developing health complications. 4 seizures in a span of 6 hours he is still there. He can't stay with me anymore since he needs monitoring from a medical facility. He had nowhere else to go," he wrote.
David's health complication comes barely a week after he was discharged from rehabilitation, where he had spent months recuperating. Alvan announced David's return on Instagram with a heartfelt message thanking God for seeing him through his recovery journey.
ALSO READ: David Major's message to wellwishers as he's admitted to rehab
"Guess who is home from rehab? David Major, remember him? He just came out of rehab today and he has even added weight. There is a testimony because this man right here is not the man I last saw going away to rehab. God has surely changed Him.
"Against all and every possible odd, from kin and friends, he has a song in his heart of what the Lord has taken him through. I have faith that He who began a good work in him is faithful to complete it. This is what my God can do!!!" he wrote.
Rescued from the streets
David's story caught netizens' attention about four months ago after a Good Samaritan identified as Tony Ingosi alias Shobol spotted him along Mirema Drive in Roysambu looking frail and dirty and posted his picture on social media. Well-wishers came together and contributed money towards his recovery. David was first taken to the hospital to determine if he had any ailment and was thereafter booked into a rehabilitation centre.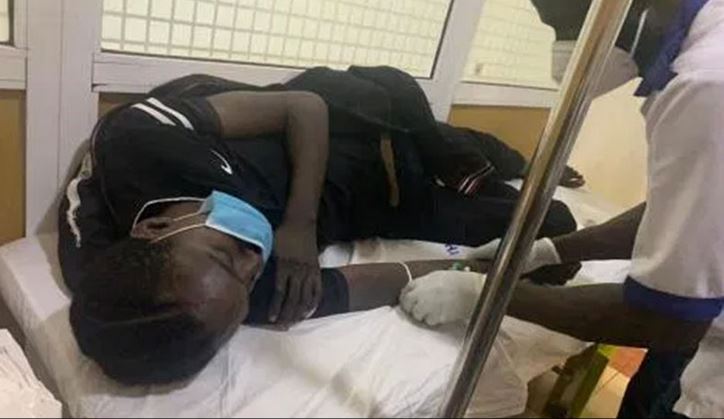 ALSO READ: Exclusive: Ex-TPF star Wendy Kimani speaks on comeback, David Major's plight
Grateful for the kind gesture shown by his fellow Kenyans, David thanked everyone who took part in the initiative. In his appreciation message, David hoped for a better future after his rehabilitation, possibly even going back to what he loved doing the most: music.  
"I'm here with my very close friends who have been my support system. Without you, I wouldn't be looking like a decent human being as I do now. They are taking me to the next phase of this journey. I've left the hospital and I'm now headed to a rehab centre and it looks amazing. Thanks for having my back, thank you for thinking about me and for all your prayers, that is how we will all get through this. It has been a tough year but y 'all came through and I love you guys," David said.
We wish him quick recovery!