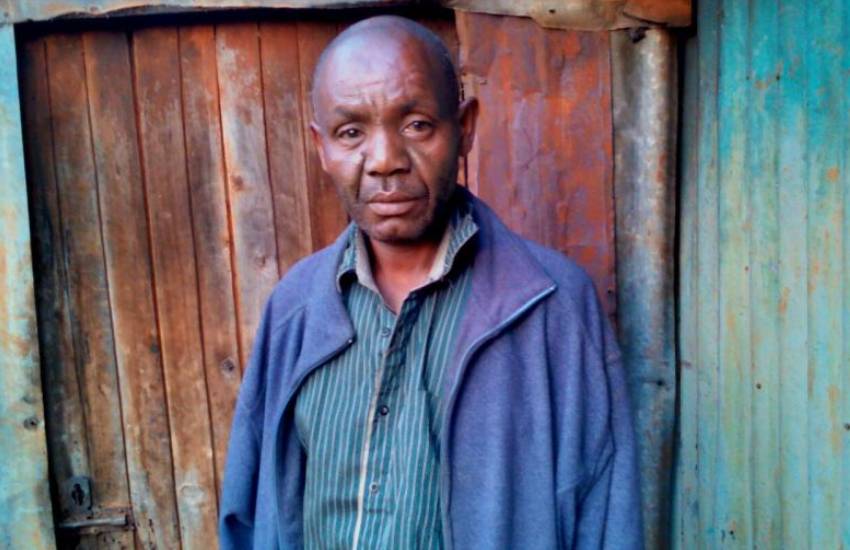 James Kung'u alias Waziri says life was good until things took an ugly turn and he found himself behind bars at Naivasha Maximum Prison.
The father of three attributes his ordeal to alcohol which he frequently took with his wife, dashing into village chang'aadens and going home in the wee hours together with his wife. "We used to frequent bars and chang'aa dens in the village with my wife and we will get totally drunk. We both loved our drink, but I didn't know that one day, things would backfire on me and I would be blamed for her sudden death," he recalls.
He served five years in prison for manslaughter and lost his job after being held responsible for the death of his wife.
Read Also: Confessions from Kamiti - Why I killed my lovely wife
Kung'u says that, "It was in January 1993. I vividly remember the day. I had just got home from work that evening and found my wife at home as usual. We had dinner, cracked jokes, and later decided to have a drink at one of the village bars.
We drunk until the wee hours and headed home. It was usual for us to drink together, everyone knew we were drinking buddies. My wife was completely inebriated. As we staggered home, she lost her balance and fell inside a well that was being dug at the back of the house". "I was sentenced to five years at Naivasha Maximum Prison and completed my sentence in 2003.
I was fired in 1997 because of the manslaughter case. That was a big blow because I lost my benefits, having worked for 13 years. I have now been reduced to a mobile technician in the village after fighting so hard to overcome depression for many years and even walking in tattered clothes. I was on the verge of going berserk. I had lost hope because my peers back then at Posta are tycoons. But I have now turned to God".
"Rats invaded my home due to the kind of life I was living after prison and I never saw it as a big deal. The villagers started to say that I had a spell on rats which wasn't the truth. I was losing it and couldn't comprehend what was happening in my life, until I found a woman who decided to wash and cloth me. For the first time, I felt I was loved and cared for".
He explains that he now survives by "repairing mobile phones, TVs, and radios to put food on the table. It's what I know how to do best and I'm grateful to God for endowing me with this gift."
Kung'u adds that, "I used to repair telephone booths at Kenya Posta and that's where the name Waziri came from. They regarded me as the best though I never attended any college due to financial constraints." But life in the village is not easy for the once 'well-off' Kung'u. "When I got out of prison, I was stigmatized and people thought ill of me. But with time, they changed their perception. Clients nowadays park cars at my gate seeking my services.
Read Also: How I escaped the hangman's noose -Kamiti inmate
Sometimes I can be hired for a week to repair electronic gadgets by the rich where I'm provided with accommodation and food." He now makes about Sh8,000 a month to sustain his family. He thanks his current wife for accepting him even after being branded a rat charmer and a killer.