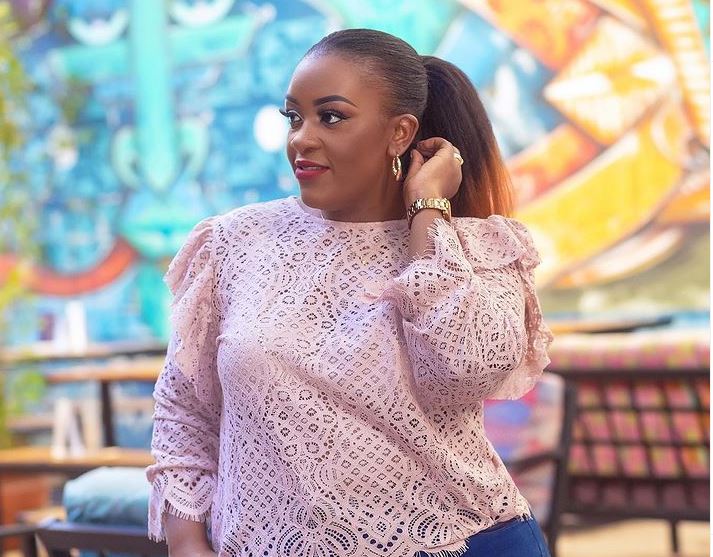 Renowned YouTuber Yummy Mummy has revealed plans to undergo cosmetic surgery as a gift to herself for her 31st birthday.
Sharing the news via her social media, Yummy Mummy disclosed that she would be undergoing a cosmetic procedure known as a 'Tummy Tuck' to help eliminate the loose skin around her stomach caused by her intense weight loss.
In her explanation, the mother of three stated that her body's loose skin would not go away despite her efforts to work out and has, over time, grown to dislike it.
"My third and final birthday gift to myself is a tummy tuck which I will be getting soon! Guys I can't tell you how excited I am about this. After three kids it really doesn't matter how much I work out, that loose skin on my lower belly is permanent and I dislike it a lot!" she wrote.
ALSO READ: Yummy Mummy tell off curious fans questioning her husband's whereabouts after alleged break up
Debating on whether to document the procedure on her YouTube channel, Yummy Mummy, real name Joan Obwaka stated that she would love to share her experience with her fans to educate them on the procedure.
"I have been debating in my mind whether or not I want to document the whole process on social media or not. I want to because I want more women to have more information on this process and know the options available to them. On the other hand I don't want to because of the unnecessary and unsolicited opinions that people always feel the need to share and I know this one can be controversial. So once I decide I will let y'all know or you'll just see me one day here with a flat stomach and no explanation," she added.
The fashion enthusiast embarked on a fitness journey back in 2020 after her last born daughter's birth and has shown tremendous progress since then.
ALSO READ: Four celebrities who are utilizing lockdown to lose weight
"What a difference a year can make.  Last year February and today. Almost 30kg down and loving it. What has worked for me - Eating mostly low carb, focusing on protein, veggies and fruit in moderation. Drinking loads of water. Working out 3-5 times a week every week (CrossFit for the past 5 months). Getting as much sleep and rest as possible in between and avoiding stress. I'm hitting my one-year fitversary in March and I can't wait to see how much further I'll go. It is Jesus," she wrote.
With Yummy Mummy's cosmetic surgery revelation, the content creator has joined a growing list of celebrities going under the knife to correct parts of their bodies they feel least pleased with.
Sometime last year, former Nairobi Diaries actress Risper Faith underwent liposuction, "a surgical procedure that uses a suction technique to remove fat from specific areas of the body."
According to her, not only did she feel unattractive, but the bubbly social media sensation was also scared that her personal frustrations caused by her weight would crawl into their marriage and cause it to fail.
"After giving birth I weighed myself and I was 100kgs over 22months after I had given birth I'm weighing around 116kgs and my body just keeps growing and growing, I don't feel beautiful anymore, I don't feel myself anymore. I have been so down, I'm so moody lately," she revealed.