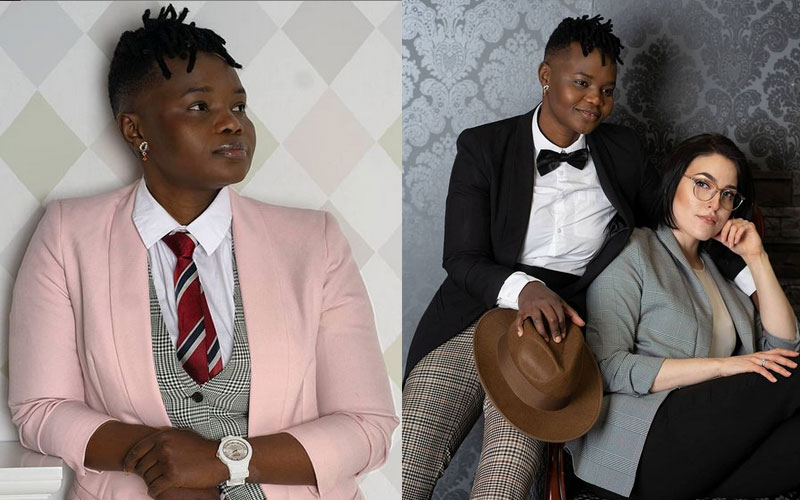 Haijaja singer Rawbeena has sparked controversy with her latest single dubbed Melody. Released on February 26, the love song's YouTube thumbnail image bears the words "they said I can't love you so I ran," interpreted by some as saying she left Kenya as same-sex relationships are outlawed. Known for her tomboy dressing, Rawbeena reinforced the message by writing, "Sometimes we need to run to find love..."
Coming out? Valentine's Day message
The messages have elicited mixed reactions among her fans, with a section wondering whether they are directed at a woman. Others wondered whether the nursing student currently based in Tampere Finland is coming out of the closet as being gay. Just recently on Valentine's Day, Rawbeena declared love for a Caucasian woman while referring to her as 'darling'. In the message, Rawbeena heaped praise on her relationship with the woman, saying that they don't struggle to impress each other. She further told off any would-be critic saying that she doesn't give a hoot about others' opinions regarding her personal life.  
READ ALSO: Rawbeena opens up on Finland experience, musical journey
"You meet someone and suddenly all pieces fall in place. F*** your opinion if you don't like us, we will like you instead. I love you @minjahilma let's just get richer, happier and cuter! It's beautiful how we don't struggle to impress each other! Happy Valentine's Day Darling," she wrote.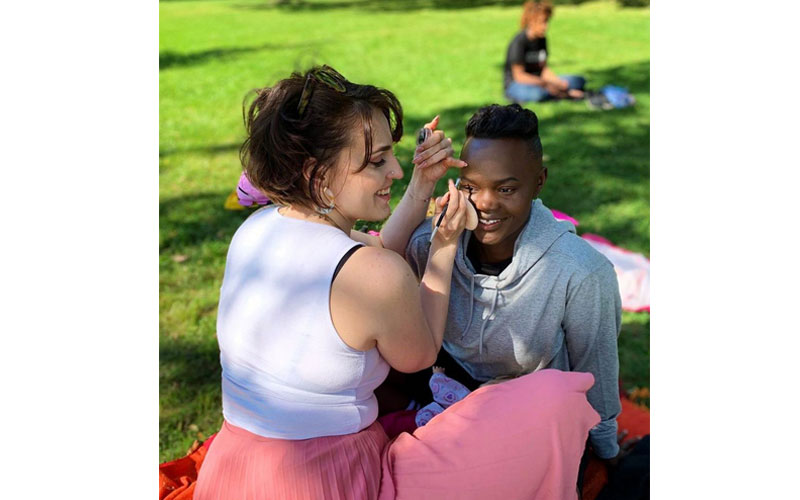 In posts seen by Standard Entertainment and Lifestyle, a woman who's close to the singer claimed the Romantic singer is planning on buying properties in Kitengela and Diani. In the post, she wondered whether the Caucasian woman is financing Rawbeena's planned ventures into real estate. Rumours around the singer's sexuality have been swirling around for a while after bitter fallouts with women friends who were previously on her team.
When reached for comment by Standard Entertainment and Lifestyle, Rawbeena said that she's in class and would get back. She had not responded by the time this article was published.
READ ALSO: I was in the streets despite having an MP brother- Rawbeeena
Relocation
In a recent exclusive, Rawbeena told us she has no plans of returning to Kenya soon. Citing the lack of opportunities and unemployment in Kenya, Rawbeena divulged that she plans on coming back not to seek employment, but as an employer.
"I'm currently on course to getting dual citizenship. The current state of the Kenyan economy is worrying and we have thousands of jobless graduates. That's why I prefer to come back with a solution- creating employment."