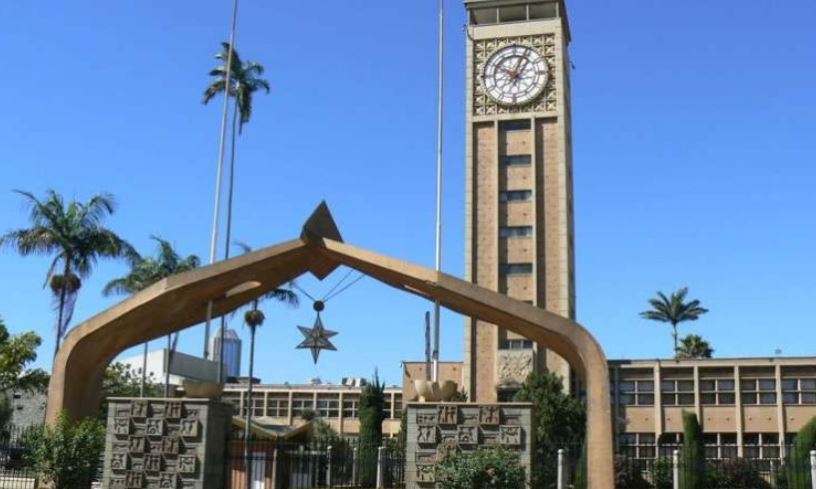 Seeing himself on the evening news on Wednesday, James Cheluley must have wondered how he got on TV. Cheluley would rival a goldfish for the shortest memory span. The guy could remember nothing about the billion-shilling deal to supply the Kenya Medical Supplies Authority (Kemsa) with overpriced personal protective equipment.
Watching him try to remember how he won a Sh1 billion tender within a day, I was convinced that memory loss was a disease of the rich.
Cheluley had his moment to upstage those who had been in the hot seat before him with some cock and bull story on how he made his luck when he met the National Assembly's Public Investments Committee (PIC).
But he never really needed any story. That he was to become a billionaire within a day was a more impressive account than that of an eavesdropper who won a tender worth millions. Also, Cheluley's deal with Kemsa took the cake because he secured it before sending samples of the goods he was to sell the agency.
ALSO READ: Jevanjee make over sparks off a row among 'sexist' bunge members
As the rest of the country traded sweet nothings on Valentine's Day last year, Cheluley formed a company, Shop N Buy. He picked his billion-shilling gift on April 30, a day after he had requested one. He had been patient for his Valentine's treat for two months.
Cheluley's plan to counter the wahesh had been simple: play the fool throughout the session. To all the questions, he would be asked about his business with Kemsa, the Covid billionaire would say he retained no memory of how it happened. 
Had he been to Kemsa's offices? He couldn't recall. When did he receive a commitment letter to supply Kemsa? He had no idea. Cheluley had been to the agency on a weekday, he recalled at last. When exactly? Anyone's guess. 
No matter what the wahesh asked, his answer was the same – I don't recall. That answer, and the fact that Kemsa was yet to pay him for the deal, were perhaps the only things he hadn't forgotten. And had he not restated his name severally, he would have probably forgotten it, too.
ALSO READ: Bunge to investigate how blacks are paid, treated at Chandarana
"What then do you remember?" PIC chair Abdulswamad Shariff Nassir posed at some point. He just sat there with a puzzled, sorry look. It was surprising that he hadn't forgotten to honour a summon by the committee, as he had the circumstances surrounding his big break, which was the stuff of 'The Day I Will Never Forget' compositions.
Cheluley chose to keep his trade secrets to himself and dodged questions from some wahesh who probably only wanted to learn his ways. That worked for a while, but he couldn't keep the amnesic act going for long. Especially not when the accusations from MPs flew in.
The first was that he had formed his firm for the sole purpose of supplying Kemsa. He had no answer and paused for a while before denying it, saying that he only followed a business hunch. The second was that connected individuals were behind him. That flipped his defensive button and he vehemently rejected the thought.
The wahesh weren't convinced and kept prodding. "Who are you that you got a tender worth a billion shillings within one day?" one asked.
"James Cheluley," the Shop N Buy director responded. That was the turning point of his grilling. He dropped his amnesia and opted to play mute.
Silence worked better. It stopped him from explaining how he had sold Covid gear he had declared to be worth Sh10 million at Sh600 million.