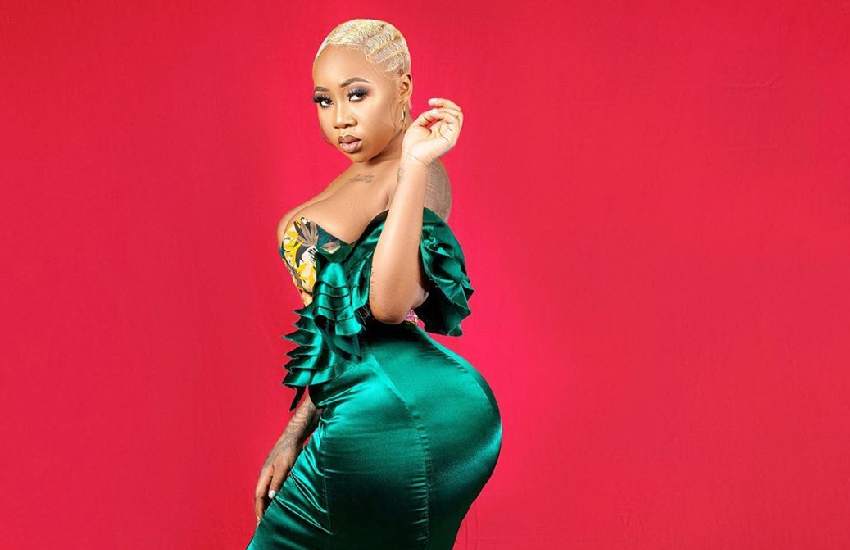 Tanzanian socialite, vixen and songbird Amber Lulu, who 2018 courted controversy following a leaked raunchy tape amidst allegations of aborting Prezzo's child, is gearing up to motherhood.
Taking to Instagram Saturday, Lulu shared adorable photos from her purple-hued baby shower, which was attended by Diamond Platnumz's honey-voiced half-sister Queen Darleen, and showed off her growing baby bump.
The vixen revealed that she is wiping the slate clean and denied reports that Bongo Records CEO P-Funk Majani is the father of her unborn child. Lulu asked for forgiveness from those she may have hurt and offered to open up about her pregnancy in due course.
Read Also: Amber Lulu rekindles love with Prezzo after failing to move on
"Let me set the record straight, Majani is not the father. He [Majani] is someone I have worked with and respect so much. Such [false] reports serve no purpose other than to scandalize us as he is a married man with children. I also have my own man – the child's father. So, let it be clear, Majani has nothing to do with my pregnancy. You will know who is responsible, for this, soon," said Lulu.
Sharing the picture below on Instagram, Lulu wrote, "Thank you all for your immeasurable support during my baby shower. Without you, this function wouldn't have been a success... I ask for forgiveness from those I've hurt or wronged; we are human, let's forgive each other and move on."