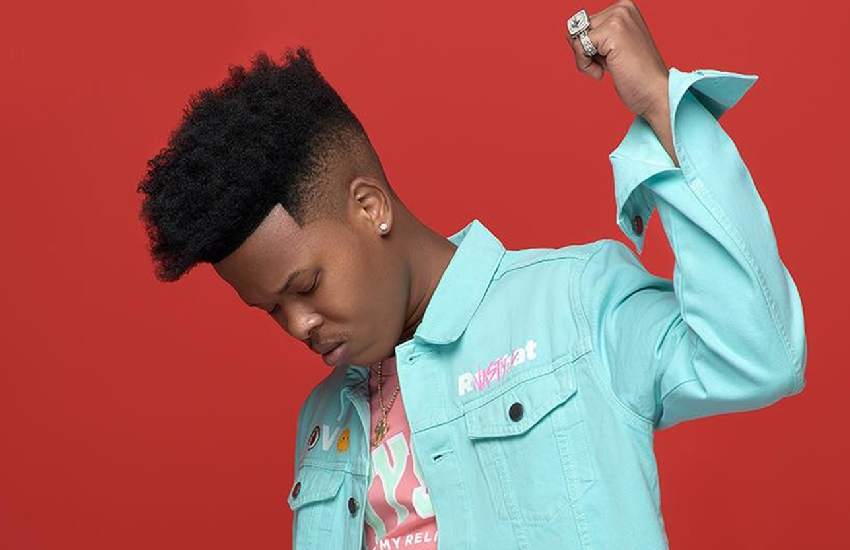 Hip hop sensation Nasty C is set to debut on The Ellen DeGeneres Show. The rapper, who is slated to perform his latest single, Black & White, alongside American singer Ari Lennox, took to Twitter to announce that it is a great opportunity to represent South Africa in the long-running US variety talk show.
Read Also: Ellen DeGeneres returns to show and apologizes over toxic claims
"Yea we going up tomorrow!!! Let the whole world know!! @theellenshow thank you for the put on," tweeted the obviously excited rapper whose new track featured on his latest album Zulu Man With Some Power, and is also the lead single on the African inspired film, Coming 2 America.  "This is my daytime American television debut and it's so dope that it's with The Ellen DeGeneres Show. I'm eager to share my music with a new audience and represent South Africa."
Opening up about the inspiration behind the song, the 24-year-old rapper revealed that Black & White is a celebration of love. "Black & White speaks to the romantic side of the movie, especially when it comes to the prince falling in love and that's a big part of the story. The song saves him from a lot of things and it also answers a lot of questions without trying too hard," he said.
This is not the first time Nasty C has featured on an American TV show. He performed They Don't alongside T.I. on Late Night with Seth Meyers in June last year. He, a month ago, also launched his own weekly inspirational podcast - Zulu Man With Some Power – that has since featured South African celebrities; Black Coffee and Whookid among others.
Read Also: Why rapper Nasty C is truly a 'Zulu man with some power'
"I am so thankful to all the people that contributed to the making of this podcast series. I had great conversations with a lot of people that I admire. I got to learn more about them as individuals and even more so, about myself in the process. The podcast series will give fans a glimpse into what my life is about and impart some of my own knowledge and experiences around my particular music-making process and how I handle my business. It's definitely something to look forward to," he said.