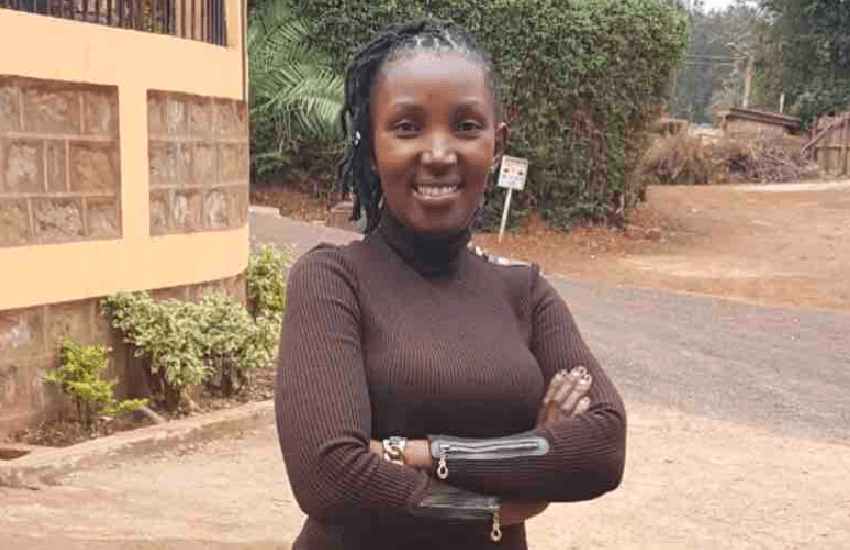 Police are searching for two men believed to have taken part in the murder of businesswoman Caroline Wanjiku Maina. The two were captured on CCTV footage driving in the woman's car on February 12 when she was reported missing.
The two have also been named by one of the suspects who has confessed to the police on Maina's murder. Dagoretti DCI officers are however yet to officially record the suspect's confession, but have said the details provided have so far proved credible.
Read Also: Detectives probe county link in Caroline Wanjiku Maina's murder
On the basis of the information provided by the suspect, the police were able to recover Maina's body at Pranai in Kajiado County. According to sources familiar with the probe, on the day the 38-year-old mother of two went missing, she had agreed to meet with one of the suspects at a bank in Ngara where she withdrew Sh350,000 from her account.
The purpose of the meeting was to guide Maina on how she would have topped up her saving at a sacco and secure a loan. As soon as she walked out of the banking hall at around 10am, she linked up with the suspect who was to help her. She emerged from the banking hall holding a brown envelope believed to have contained the money.
When she spotted the suspect who was supposed to help her, the two exchanged greetings and Maina walked to her car, which was parked right outside the bank. She told the suspect that she wanted to pay for parking.
Shortly thereafter, they were joined by two other men now being sought by the police. One of the men who joined them was said to be an ex-military man and who is said to have travelled from Kajiado. The second man was said to be a friend who had travelled from Migori.
A former wife of the man from Kajiado also joined them outside the bank. The two men and the woman were all known to each other and were friends of Maina. After a brief discussion, it was agreed that they leave for town. Maina boarded the vehicle of the man who was to help her secure the loan.
Read Also: Triple murder? Woman, alleged lover and son found dead in house
They were joined by the woman friend in one car and two men sandwiched Maina in the backseat, while the former soldier her car alone. They joined Waiyaki Way through Museum roundabout and ended up in Kawangware where Maina's car was later recovered.