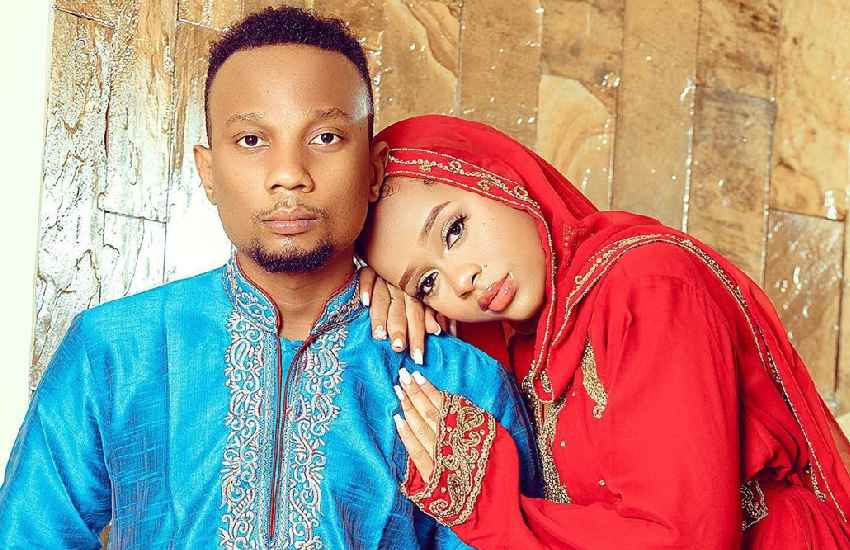 Bongo songstress Nandy and her long term rapper boyfriend turned fiancé Billnas have reportedly dissolved their engagement and gone their separate ways. 
News of the couple's split was made known by Nandy via Instagram while responding to a fan who addressed her as 'Mrs Billnas'. Expressing her disgust at the name, Nandy wrote "SINGLE", and latched it with a puking emoji.
Read Also: I suffered a miscarriage after being drugged – claims Nandy
A scan of Nandy's Instagram page reveals that the singer still follows Billnas despite deleting all their pictures together from her timeline. Billnas has, on the other hand, deleted all his Instagram pictures and unfollowed the self-styled African Princess.
Engagement
The couple got engaged in April 2020 on stage during Nandy's performance on Tanzania's TVE. Excited to finally ask for his girlfriend's hand in marriage, Billnas explained that they had dated for so long and felt it was the right time for them to take their relationship to another level.
"We've been together for a very long time and have gone through good and bad times together. I know the bad and good in you but I've chosen both because I love you and I'd like for the entire world to know. Today is the perfect day to propose," said Billnas. 
Curious netizens a few months later started questioning the move and asked why they were taking so long to officiate their union. Responding to the criticism in an interview with Bongo5, Billnas explained that they shelved their wedding plans following the outbreak of the coronavirus pandemic.
"I planned to marry her even a week after engagement but there have been many challenges including the coronavirus outbreak. Becoming financial stable before marriage is not a bad thing. There's a certain life that I'd like for my wife to live. I want Nandy to live like a queen. She is the first woman I've proposed to and I don't think I'll do it with another woman again. I know my fiancé and every reason why I proposed to her," he said.
Fall out
Before the reconciliation that led to their engagement, Billnas and Nandy called their relationship quits in 2017, citing a lack of direction and purpose.
"Nandy and I broke up in 2017, actually a few months earlier, it's just that we never made it official until the end of 2017. There were so many reasons why we couldn't continue dating, one being that I was still in school and was trying to you know…. finish and all that.
Read Also: African Princess - The untold story of honey-voiced singer Nandy
The couple is said to have gotten back together silently with Nandy admitting that she got pregnant for Billnas during that time but miscarried.
"Most of the time I went for interviews and was asked about my relationship with Nandy I said we weren't together because funny enough, we were fighting then or just not together. Actually, come to think of it, there is no Valentine's Day I have ever celebrated with any of my girlfriends. Something always comes up," said Billnas. "Well, I will not dwell on that but yes I was pregnant for him but I suffered a miscarriage. He brought me some medicines which I took and they led to my miscarriage," revealed Nandy.