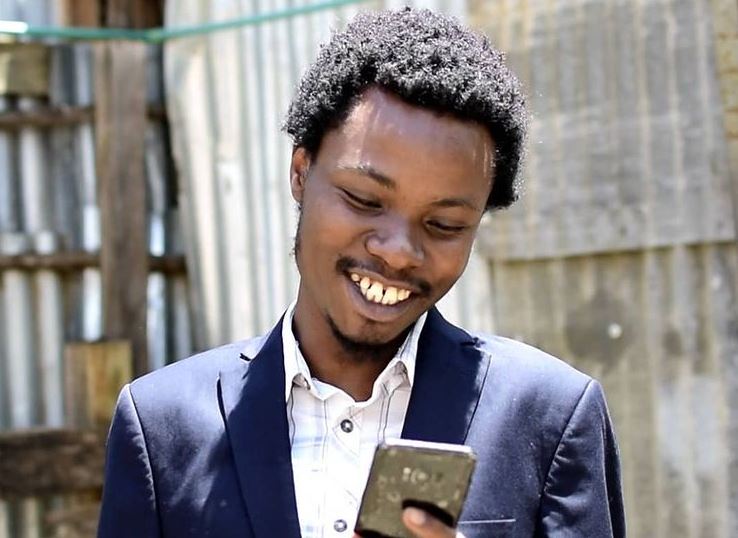 Funnyman Henry Desagu, real name Ithagu Kibicho's fan base seems to be growing bigger after the comedian reached 500,000 subscribers on his YouTube channel. Elated by the news, Desagu thanked all his fans for the support shown since he started the channel in 2016. The comedian is now hopeful that he'll attain the Golden Plaque when he hits the 1 million mark.
"Glory to God and Big Thanks to everyone for Huge Support. Finally we have more than *500K SUBSCRIBERS ON YOUTUBE*. It has been a long journey and big thanks to everyone who made it successful, from my behind the scenes crew, actors and actresses we have worked together, Clients we have worked together, my family and friends God bless you Always. Now Lets dare dream of a Million Subscribers. Watch the Journey Video now on Youtube???????? Nawapenda asaana #Desaguat500K #Desagujourney #youtube #Roadto1Million" said Desagu.
ALSO READ: Seven Kenyan celebrities with a YouTube silver plaque
In a series of Instagram posts to celebrate his journey, Desagu shared the first clip he ever posted on his YouTube channel, captioning it 'Where the Journey began in August 2016.'
Desagu is one of the most popular online comedians in Kenya. He rose to fame a few years ago when his name was synonymous with fighting sponsors and advocating for the rights of Team Mafisi.
During an interview with the Standard, Desagu said the whole concept of Team Mafisi Sacco was born out of the increasing number of sponsors.
ALSO READ: Meet Desagu, comedian 'fighting' sponsors, slay queens with humour
"I have friends who lost their girlfriends to sponsors. I decided to create a resistance unit to serve as a voice for the boy-child. The objective was to stop these old guys from preying on our girls," he said.
When asked if being a comedian pays, Desagu said, "It does pay for those who are patient. See, your earnings as an online comedian depend on the number of subscribers you attract. To earn a decent pay, you have to merge YouTube earnings with product endorsements."