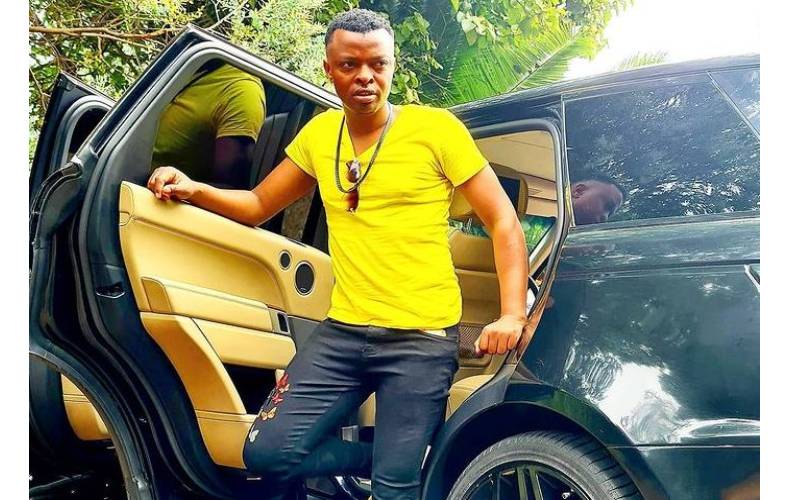 Controversial gospel singer Ringtone Apoko, known for continually bashing fellow artists on social media, has finally come out to explain why he does it. According to the Zoea kupigwa Mawe singer, calling out Bahati and Willy Paul for their actions is a way of expressing his love to them, stating that his role is to act as a father.
"I attack the two because I love them, let me tell you, the people I don't love I don't care about. Those people I speak about, I love them. Those are my boys, they are my kids, in fact the next time you call me here you can call Bahati and ask him how we are behind the scenes," said Ringtone.
The singer stated that it is his duty as a born-again Christian to guide Bahati and Willy Paul to do the right thing adding that the two were going astray when they decided to shift to the secular music scene.
"I always reprimand them online because I do not want them to lose focus and get lost. I do not know who taught them how to be conmen. You cannot steal from God that is what they have been doing. You cannot convince people you are for God, they give you money, and when you get rich, you run to the secular world.
ALSO READ: Ringtone reveals plans to pray and fast for 40 days to acquire dream car
"I think they started going astray when they made money from gospel music. I am also positive they met yellow yellow women who confused them totally. For instance, Bahati loved Diana more than Jesus, and for Willy Paul, he fell in love with his Jamaican people more than God," he added.
Beef 
Ringtone's constant attacks further strained his relationship with Willy Paul, who threatened to beat him up if he didn't stop talking about him. This is after Ringtone called upon Kenya Classification Board Boss Dr. Ezekiel Mutua to ban Willy Paul's song dubbed Nikune featuring Nadia Mukami.
"Guys, I'm I the only artist in Kenya? Ringtone please leave me alone. Why are you against kila kitu nafanya? Before Ezekiel Mutua bans me, he should ban your mouth and dirty heart!"
"Ringtone, wherever you are just know I don't have a problem with you but the way I see things going, I will end up beating you up so bad and it will be such a shame. I am so tired of you Ringtone, please just leave me alone.
ALSO READ: Ringtone threatens to sue Otile Brown, Juma Jux over new song 'Regina', says lyrics are blasphemous
"So this stupid man is still talking about me? Naona nikitandika huyu mkisii! You are a disgrace to the Kisii people!" he added.
Contrary to his shaky relationship with Willy Paul, things with Bahati seem to be a little less intense. The two were photographed together not too long ago, having a good laugh. Ringtone and the EMB Records CEO had a major fallout sometime back after he referred to him as the devil.
"Huyo ni Ibilisi ako na roho chafu kama duster," wrote Rightone on his Insta-stories.