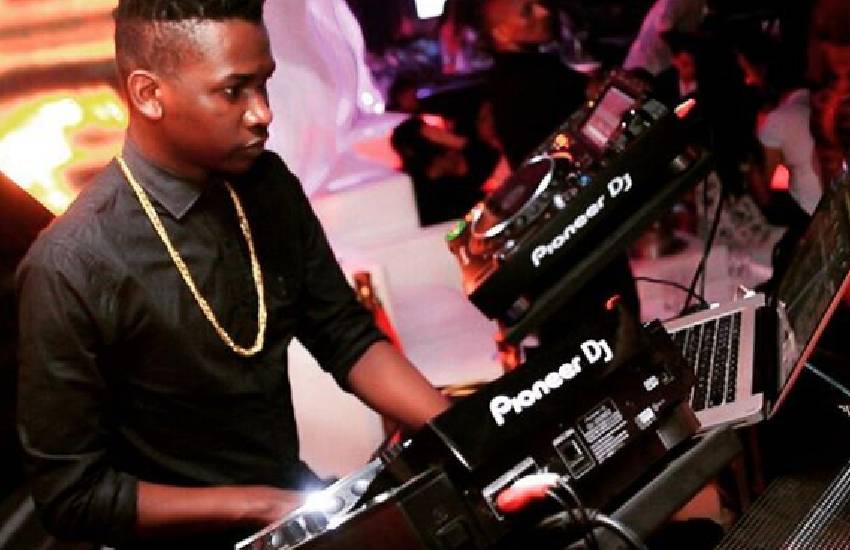 John Orinda - the father to Felix Orinda alias DJ Evolve - has disclosed details about his son's health and revealed that the disc jockey's girlfriend has been at his side since he left hospital in June 2020.
Orinda said the Dj, who was shot twice in the neck at B-Club in Nairobi's Kilimani estate and spent six months in hospital, is paralyzed and battling complications from the shooting, but has generally made tremendous improvement.
Read Also: Inside story on dawn shooting of Dj Evolve
He noted that he takes pride in the kind of woman his son is dating and wishes to see him back on his feet. "DJ Evolve had introduced me to his girlfriend and even after the shooting incident, she still visits him and takes care of him. Sometimes she is at his place," said Orinda in a radio interview.
"His friends have also stood with him through thick and thin and do visit him from time to time," he added. "He is doing better than before, still recovering but because of the spinal injury he is still paralyzed and cannot sit or feed himself but can raise his hands."
Opening up about his son's career, Orinda revealed that he learnt about it after Evolve disclosed to him that he enrolled and completed a deejay course. "I did not know my son is a Disc Jockey, and I don't even have an idea of how he learned how to be one. One day he came and told us that he is a qualified DJ and we were surprised given that he took himself through the DJ academy," he said.
Read Also: DJ Evolve's mother broken, wants justice for bedridden son
Surprised and supportive, Orinda gave Evolve his blessings to pursue his dreams. "First of all I am a Christian and we have all been brought up in a Christian family and since the deejaying career is all about entertainment, I said that everyone has his own talent and you would not know what God has planned for him. Maybe that is his destiny. So I gave him my blessings to pursue that path."