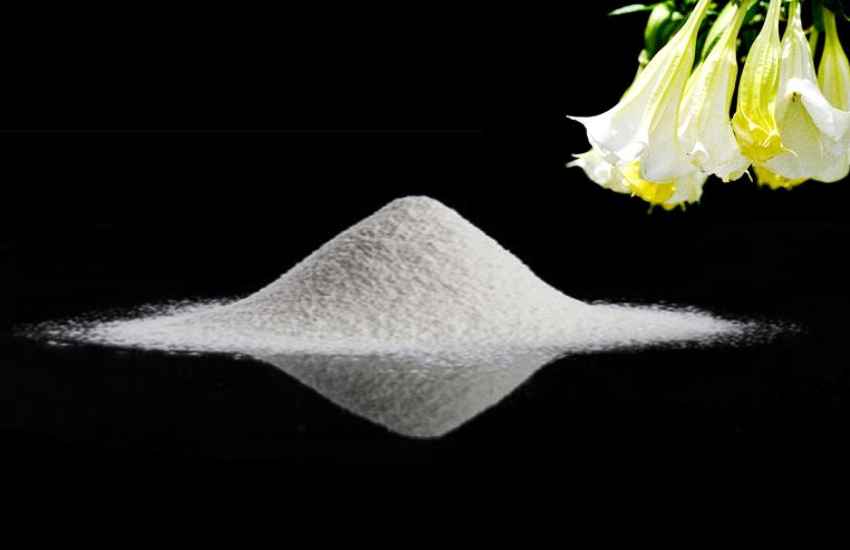 Forget the deadly drug Stilnox or 'mchele' that Nairobi prostitutes use to drug men in night clubs before robbing them, there is a new more lethal kid on the block. Unlike mchele, which just knocks you unconscious, this new addition turns you into a complete zombie.
Scopolamine is a potent drug that not only saps free will, it also kills and is now considered one of the most dangerous chemicals in the world. Nicknamed 'Devil's Breath' the chemical is derived from a particular tree common to South America.
When Scopolamine enters the bloodstream, it immediately affects the brain, turning a normal human being into an auto-suggestible hypnotised subject who believes and obeys anything they hear. In Kenya, this drug is used mainly in surgical procedures and trades by the name Transdermal Scopolamine- but in the wrong hands the drug has been used to commit bizarre criminal acts.
The US Food and Drug Administration has approved Scopolamine as a prescription drug which is sold as a transdermal patch under the name "Transdem Scop" and it is designed to be placed right behind the ear, allowing the Scopolamine drug to be absorbed into the bloodstream.
Read Also: Some men suck 'mchele' from women's breasts
However, in the criminal world, when a tiny amount of Devil's Breath is blown into the face of an intended victim, it makes them do whatever they are commanded including empty their bank account, engaging in sexual acts or even donating a kidney.
Scopolamine is odourless and tasteless, which makes it difficult to detect, and can be blown in the face of a passerby on the street and within minutes, the victim is under the influence. Victims can thereafter be guided wherever the criminals want and because it completely wipes out memory, victims have no recollection of what happened, which makes it difficult to apprehend the culprits.
Indeed, a contraband, lethal variant of Scopolamine is now said to be the weapon of choice for criminals who use it to induce their victims to do weird things. The drug is also the preferred choice in most date-rape incidents in the country.
Philip Kimutai, a school teacher, found himself on the wrong side of Devil's Breath while on a visit to the city. "I had gone to the Teachers Service Commission headquarters to attend to official matters. But before returning to Rongai where I work, I decided to visit a bar in the CBD to have one for the road," he says.
Well, one became two, and two became four and before Kimutai knew it, he had been joined by three ladies who offered to keep him company. "They were quite likeable and unlike the ordinary prostitutes who will ask you to buy them a drink they offered to buy me one instead," he says.
Before long, Kimutai was heading to Rongai in the company of the three women and those who saw him recount seeing a happy man who was chatting animatedly with the women as they entered his flat in Rongai town. "When I woke up the following morning I found a nearly empty apartment, yet I could not remember what had happened," he recounts.
Read Also: Confessions of hardened 'mchele' woman who spikes with no regrets
The women had carried away his newly acquired 26 inch LCD TV, a laptop computer, cash and assortment of household items. Neighbours tell him the women were calm even as they called a taxi and loaded the items before driving away into the night. "My neighbours did not suspect anything owing to the manner I arrived in my apartment with the women. In fact most of them thought they were my relatives, workmates or friends," he says.
When Kimutai went back to the bar where he was having drinks the previous day, and where he is a regular customer, he got yet another shock. "The barman who knows me very well told me we left almost immediately after the women joined me at the table. He told me they had bought me two beers but I hardly touched them.
He also informed me that I shook hands with all three women and that at no point did I leave my table so if it was a drug they gave me, they either blew it in my face or rubbed it on," he says. In fact, experts say the drug is frightening for the simplicity in which it can be administered.
According to Dr Johannes Oduor, chief government pathologist and an acclaimed forensic toxicologist, Scopolamine is commonly used in theatre to reduce muscle contraction during surgery. Dr Oduor also says the drug is sometimes used to prevent nausea caused by motion sickness. "The most commonly known use in this instance is the administration of the drug to reduce seasickness among first-time ocean travellers," he adds.
He, however, says overdose or misuse of the drug can be lethal adding that the effects could include severe hallucination, quickened heart rate, convulsions and even death. "You cannot discount that criminals somehow get access to these drugs and use them for various purposes with the intent to commit crime. The fact that this is prescription medicine will not stop unscrupulous traders who want to cut corners to make a quick buck selling it to criminals," he says.
But if you thought only hard-core criminals obtain this drug then you are wrong. Police say there is an emerging trend of ordinary Kenyans using the drug especially in "date-rape" incidents. In Nairobi, there is a "chips funga" trend, which basically refers to men who hook up with women they have just met in night clubs and then carry them home for one night stands. With Scopalamine, they can now drug them surreptitiously.
Sources say this method is preferred because unlike other methods, where much effort is needed after the woman becomes unconscious, the approach ensures the rapist only has to bark orders at the woman, who is fully conscious and she obeys.
Read Also: Self-confessed prostitute cum 'mchele' con seeks witchdoctor's pardon
Back in Colombia where the tree 'borrachero' from where Scopolamine is derived grows, stories surrounding the drug are the stuff of urban legend. The situation is even direr because drug cartels, crudely process Scopolamine powder from the tree's seed pods and sell it on the streets alongside cocaine.
Indeed, word on the street in Bogotá, the capital city of Colombia, is that dreaded criminal gangs use the drug to commit kidnappings and murder. In ancient times, it is said, the drug was given to mistresses of dead Colombian leaders and they were then told to enter their master's grave, where they were buried alive.