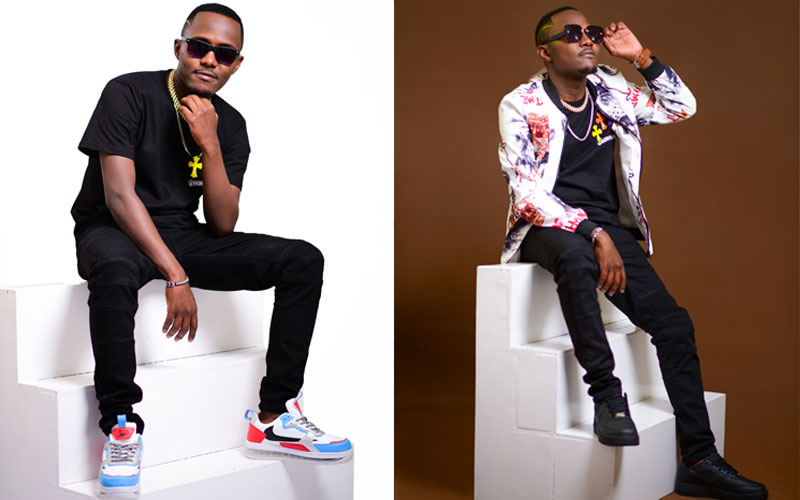 Singer and music producer Vekta, real name Maxwell Basweti, boasts of having one of Kenya's most prominent personalities as a fan.
Former Prime Minister and ODM party leader Raila Odinga has in the past let on that Vekta's hit Ntwarwara Tiga Toragere (We were sick let us eat) is among his all-time favourite Gusii songs. Speaking to Standard Entertainment & Lifestyle, the hitmaker reveals that he was mentored by Pacho Entertainment CEO Michael Kennedy Claver alias Naiboi.
"I was mentored by Naiboi for two years between 2014 and 2016- I was an artist under the label but I also got to learn music production from him. I exited Pacho in 2015 and established my studio, Alka Music Group Africa. I have since worked with Kizzo B, Tanzania's Enock Bella among other artists. I also have my clothing line called 'Made in Bosongo'. I also do PR and branding for other artists," says Vekta.
READ ALSO: Defiant Smallz Lethal speaks about song that landed him in trouble with Kisii governor
Evolution of Kisi music
According to Vekta, the recent meteoric rise in popularity of urban Kisii music can be partly attributed to musicians providing a wide array of music for fans to choose from. 
"People are no longer limited to listening to a particular genre of music as we have provided a variety, whether it's reggae or zouk, like in my case. I also feel like fans have risen compared to some years back. Previously, mostly Luos supported music done in their native tongue but we have witnessed urban Kisii music fans filling shows and supporting artists."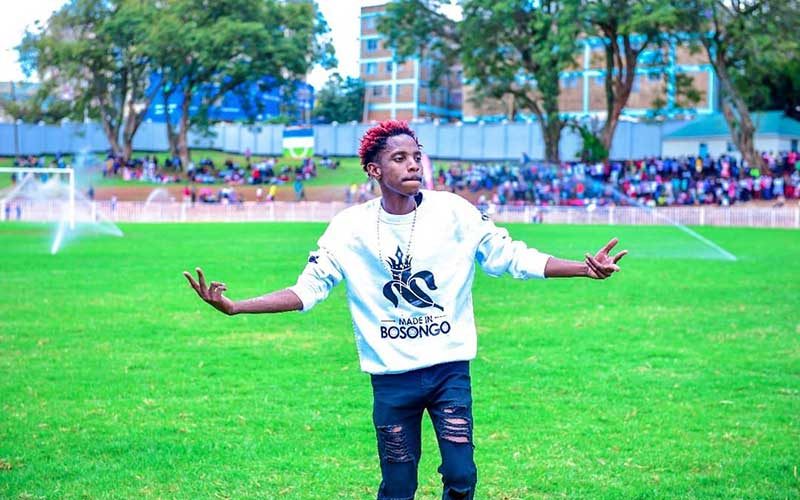 Vekta further says that the sub-industry has big growth potential but there's a drawback. "I realised many artists are using a similar beat and that brings monotony and could ultimately hinder growth. This aspect inspired my most recent song In Love (Oyo N'oyone) which is a fusion of Zouk and afro-pop. I urge my fellow musicians to try out new concepts," he says.
Challenges 
Players in the urban Kisii music scene face numerous challenges which are not unique to the sub-industry, as Vekta reveals. "The artists who've made it sometimes feel bad when they see new acts coming through- I don't understand why since we are doing this for the fans. In my case, I've missed out on several potentially life-changing opportunities because of this aspect."
READ ALSO: Singing duo Khasah release 'Tete Measure', decry 'frustrating' music industry
Production tips, performing with Kelechi Africana
Matters production, he urges artist to strive for quality work and progressively upgrade.  "Some artists are just doing projects for the sake of it and that's when you find an artist releasing a good song today only for the next one to be a let-down. You have to put value where's there's value. Cheap is expensive and musicians should invest in professional services."
On Valentine's Day, Vekta performed alongside Kelechi Africana at a packed event in Kisii. Recounting the experience, he discloses that "Kelechi is a very humble guy and we've known each other for a while now. He's been a good friend and I admire his hard work." 
Vekta's future aspirations include "constructing a building to house the Alka studios. I also look forward to doing more mentorship as I'm currently guiding several producers and musicians. I also hope to launch my artists in the next one year."