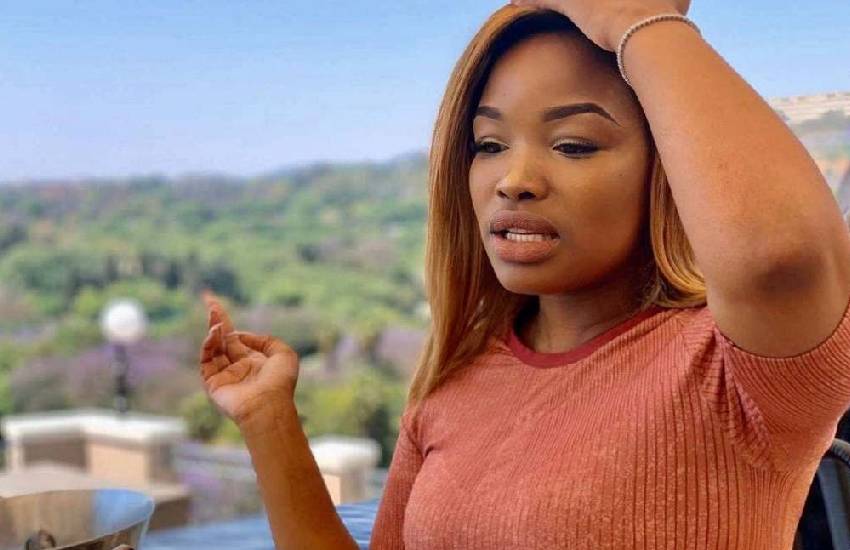 Popular Isibaya actress Zinhle Mabena was Wednesday freed by Pretoria Magistrate's Court after she was arrested on February 16 for allegedly conspiring to murder her estranged husband, businessman Robert Ngwenya.
Mabena, known for her portrayal of Sihle in the award-winning drama series, was released after the case against her was thrown out by the prosecutor due to lack of evidence, reports Times Live. "The docket was brought to court [and] the matter was not enrolled due to insufficient evidence and [need for] further investigations," the National Prosecuting Authority (NPA) spokesperson Lumka Mahanjana told the news outlet.
Read Also: Pocahontas star Irene Bedard 'arrested twice in three days'
In a statement,  Mabena's lawyer, Joshua Lazarus, said the Tuesday arrest and detainment of the 29-year-old actress at Olievenhoutbosch police station in Centurion, Gauteng, was unlawful, and an 'attempt to damage her reputation'.
"She was unlawfully taken into custody yesterday but is now a free woman after the NPA declined to place the matter on roll, because of the preposterous nature of the allegations against our client. We also confirm that nothing plausible was provided to the authorities to link our client to any crime including but not limited to murder to attempted murder or any conspiracy. All these mischievous allegations ironically comes from her husband who she has recently filed divorce against and against whom our client has obtained (an) interim protection order," said Lazarus in part.
Speaking out about the arrest, the beloved telenovela star said it was traumatic and accused the businessman of abuse, added The Citizen. 
"I cannot pretend and begin to explain how traumatic last night was for me to spend a night in police detention only because of a husband that will stop at nothing to see me suffer. And this is only because I have taken a stand to say enough is enough, from an abusive relationship I was in, and to stop the cycle. This is only the beginning of my fight back against gender-based violence, something that I do not wish on anyone, and l know l speak for many who continue to suffer in silence. I am ready to roll up my sleeves and fight. The minor victory is so sweet and significant as the best is yet to be. I am free and going home to rejoin my children at home."
Read Also: Actress Truphena on jail time, son's tragic death and boyfriend's betrayal
An attempt on Robert Ngwenya's life was reportedly made on 28 January 2021. His bodyguard was shot dead.