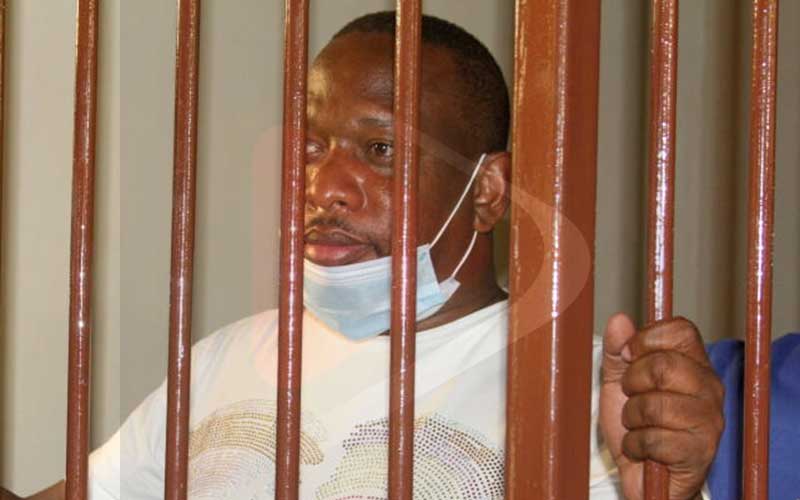 While urging those seeking elective posts to be truthful about their past two years ago, ex-Nairobi Governor Mike Sonko revealed his criminal past.
"So many leaders are afraid to tell their truths, thinking Kenyans will hate them. Present yourself to Kenyans the way you are, they will either vote for or reject you," said Sonko.
READ ALSO: Shimo La Tewa wants Sonko back to complete sentence
While claiming that leadership runs in his blood, Sonko revealed the different leadership positions he's held, including stints at three prisons.
"I was a prefect in nursery school, monitor in primary school. In high school, I was a dormitory captain. After that, land deals landed me in Shimo La Tewa Prison where I supervised how porridge and beans were distributed.
"I later went to Industrial area prison where I was the leader of C block. Then I went to Kamiti Prison where I was the leader of C or D block where I was remanded."
READ ALSO: How detectives trailed Sonko before dramatic arrest
Sonko revealed that he had risen above his criminal past, urging Kenyans not to be ashamed of their pasts.
"Your past should not determine your future and you should not be ashamed of your past.  I have lived in a single-roomed house and suffered a lot. I have been a criminal and a fraudster but I stopped that life when I became MP. That's why I'm the only medicine for these cartels. You bring a fake title (deed) I know, a fake ID card I know, because I have been a thief but now, I'm a leader and should lead by example."