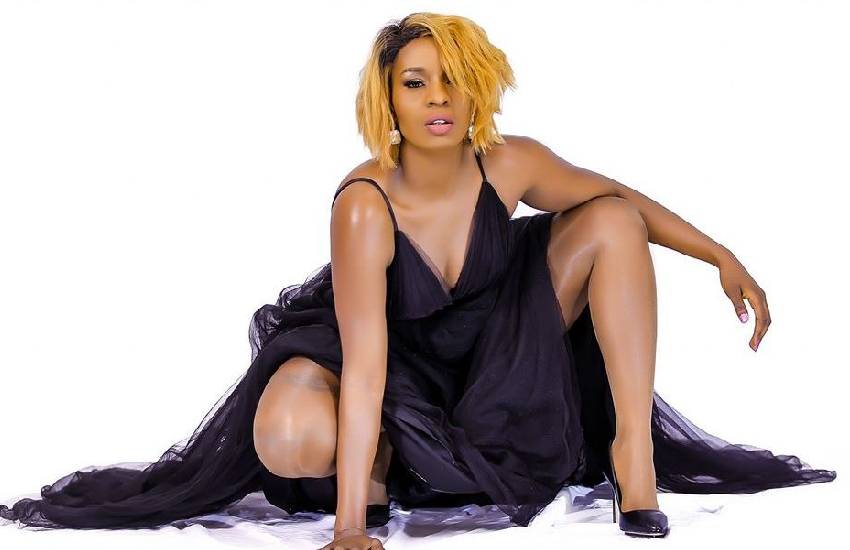 Ugandan dancehall artiste Cindy Sanyu is not perturbed by MTV Africa Music Awards (MAMAs) 'snub'. Speaking to local media after the awards show's 2021 list was announced, Sanyu – one of the founding members of Blu 3 – said she does not need gongs for approval.
Read Also: With talent, you won't struggle in the music industry – Cindy Sanyu
In an interview with Spark TV, the singer, who is also Uganda Musicians Association Vice president, reignited the row about representation in MAMAs saying Ugandan artists should have been given the nod in place of award-winning record mogul DJ Khaled, who is set to virtually host the event slated for Kampala on February 20, 2021.
"I wasn't angry that I was never nominated in these awards because I'm a very big artiste who doesn't need MAMAs to speak for me. I already won the AFRIMMA so I don't need their nomination at any one point. People don't have food and you think they will be happy about MAMAs. They made it worse by bringing a foreign artist and calling our Ugandan artists just 'Acts'. That never made any sense to me," said the afro-pop singer and songwriter who March 2020 stamped her authority by filling Kampala's 5,000 seater Lugogo Cricket Oval.
Speaking after the event, billed by some as the first by a Ugandan female artist, Sanyu took on critics and reiterated that women need to 'block out the negativity of the industry', reports Music in Africa.
"The primary goal of staging the concert was to demonstrate to young women in music that they can achieve anything. They are allowed to dream as big as they want as long as they are willing to put in the work. Women need to realise that they don't have to follow the set rules and block out the negativity of the industry, and just stand on their own feet. When I made the news public, some people said that I was being stupid and proud, while others said that I should stick to a smaller venue, 'because she is a was woman'," said the Kisses at Midnight star.
Opening up about sexism and portrayal of contemporary female artists in the media, the songbird advised against trends and conformity.
"I have been in the industry for 15 years and I thought for all my hard work I should challenge myself and do something new. There have been female musicians before me who had tried to secure the venue with no success. I saw that as a challenge and was able to secure it against all the odds. There is a lot of sexism and politics. Most of the time, the best never make it to the limelight because they are lazy artists who put no effort in their work," she lamented.
Read Also: From her nude photo's, court cases, love and Music, Cindy Sanyu bears it all
Adding: "But because they have connections, their music gets on rotation and the public assumes they are the best. This has encouraged the release of substandard music and that's why there is not much creativity around. My advice to women is that they should surround themselves with influencers – people who can help push their music to the next level. They should never conform to the trends in the industry. Make good music and it will eventually pay off."