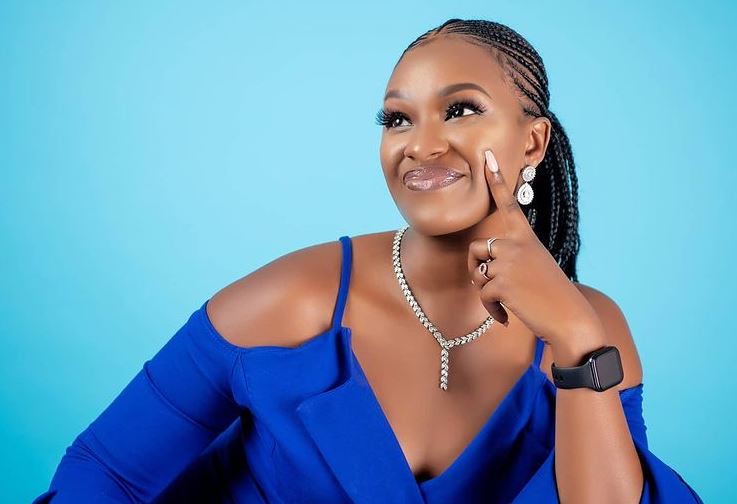 Popular content creator Maureen Waititu has landed a new TV job. Sharing the exciting news with her fans on social media, the renowned Kenyan YouTuber revealed that she would soon be hosting an upcoming reality show on y254 Channel that will focus on all matters of parenthood.
"Loves, He has done it again!!!! This is one of the exciting projects that I'll be working on in 2021 and I am so so excited! Catch me soon on the @y254_channel where I'll be hosting a reality show on all matters parenthood and the struggles that come with it," she wrote.
Dream come true
Maureen's new TV job comes not too long after she said goodbye to Rembo TV, where she hosted a show dubbed Minji Minji. The opportunity to work at Rembo answered Maureen's long time prayer of being on TV, and judging by her progress, more is to come.
ALSO READ: Popular YouTubers Maureen Waititu, Milly Chebby start joint series
"Guys, I am so happy to share with you marvelous news and a prayer answered! This is my short story. Ever since I was a little girl, I have always dreamt of hosting a TV show that makes a difference. And the opportunity finally came via @rembo__tv a station with content specifically targeting women, but men are always welcome!
"I'll be happily hosting remarkable mums, who've made unthinkable sacrifices in the name of motherhood. The icing on the cake is that I'll be giving them a makeover as they share their mind-blowing experiences. This will be a platform where they'll share their unique stories touching on mental health, self-esteem, among other things and I'll remind them that, no matter the difficulties they've gone through, moms can be girls too, yaani, Minji Minji! We go on air on the 5th of August," she wrote while announcing her first TV job.
Maureen was forced to step aside as the show's host after completing the first season to pave the way for the season 2 show host, renowned gospel singer Size 8.
ALSO READ: Maureen Waititu reveals how her split from Frankie devastated her family
Maureen rose to fame a few years ago after launching a couple's YouTube channel with her baby daddy, Frankie Kiarie. However, they split and opted to start her own YouTube channel, and has grown tremendously since. With this, Maureen has been able to land numerous endorsements and ambassadorial roles.
Maureen was recently appointed Lipa Later Kenya's ambassador, a local industry that offers hassle-free shopping in over five hundred partner stores.
"Guuuys! I am in awe! look at God working! Am so excited to introduce this gorgeous billboard and to announce that I have joined the @lipalater_ke as their brand patner as we bring you the joy of shopping stress free. I can't wait to tell you about it," she wrote.
Not long before that, the bubbly social media influencer had landed another ambassadorial role with Gire Africa.
"As we wrap up July, the month of completion, God has begun showing what He has in store for me! I am now one of the official Brand Ambassadors for @gireafrica. A wonderful company that has brought the most premium 9 layer sanitary towels @purecottonafrica and the purest cod liver oil straight from iceland @piscisafrica and I can't wait to tell you all about the products in the coming months," she wrote.