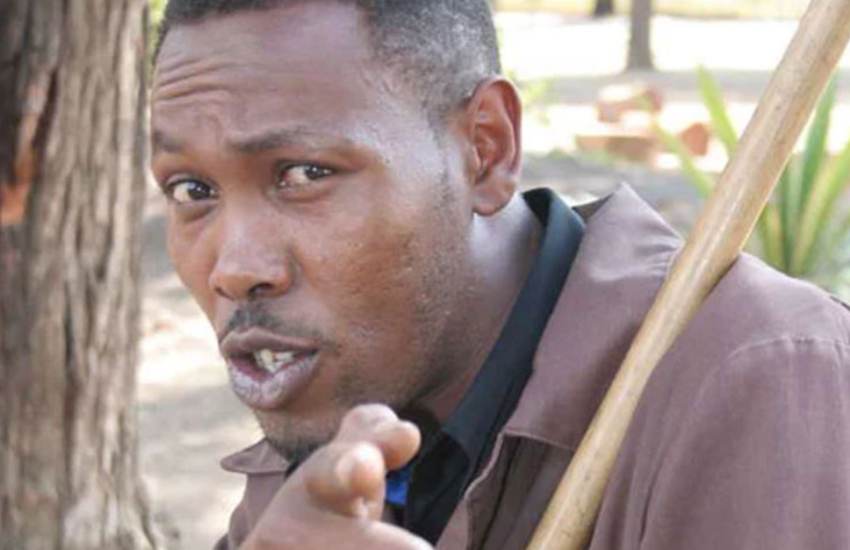 FormerTahidi High actor Kamau Kinuthia, popularly known as Omosh, is appealing for work and financial help.
Read Also: Tahidi High actor Omosh, DJ Patchez survive grisly car crash
Speaking exclusively to Standard Entertainment & Lifestyle, the actor revealed that he took a hit financially following the outbreak of Covid-19 and the show's cancellation in 2020. "All this time I have been jobless without any source of income. I had tried other gigs but they did not materialize. It has been a tough journey, especially now with the pandemic," said Omosh.
The father of three divulged that he used to earn about Sh18,000 per episode on Tahidi High, but is now over Sh100,000 in rent arrears and staring at eviction. "I cannot provide for my children - they are now wondering what I have become… It's true that I have a family; I am sure my sister and friends have seen or heard all this, but I don't want to be a bother to anyone because they also have their own issues," he added.
Opening up about his dire situation, Omosh pleaded with Kenyans of goodwill to support him in whatever way they can, saying he is open to taking up any job. "I just want a job, even if I will be getting Ksh200 a day. I don't mind about class and even if someone decides to start a hotel business where I can sell uji and tea, I am okay with that. There is nothing as hard as waking up every morning and there is nowhere I am going. You see people going to work and coming back and you have nowhere to go. It is very painful," Omosh cried out.
Read Also: I'd take 10 beers without getting drunk- Omosh
He went on to deny reports that he had a relapse and affirmed that he has been off alcohol after seeking treatment at a rehabilitation centre. "I used to be a drunkard for so many years. I tried to overcome it to no success. But my sister came and took me to rehab for 3 months, and after that, I changed. I was a changed person after the three months, I had even added some weight."