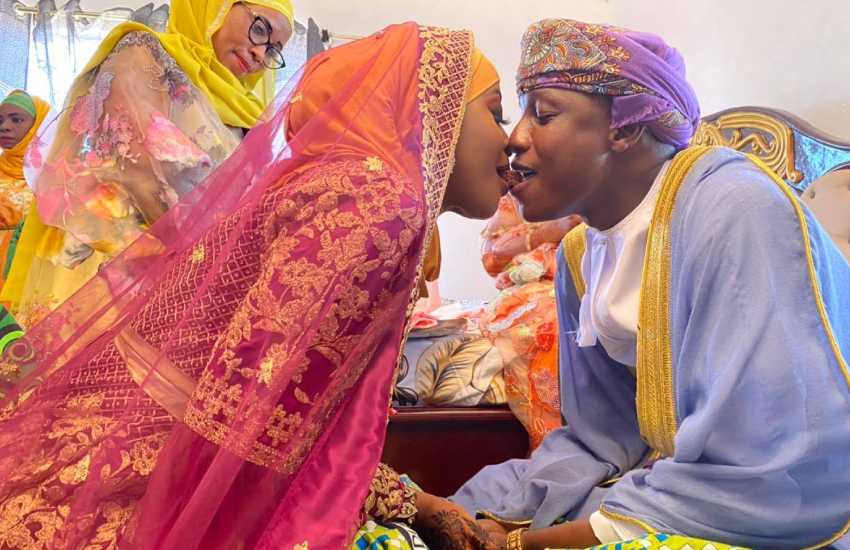 Radio Maisha presenter Mbaruk Mwalimu Saturday consented to marriage in an exclusive Islamic ceremony (Nikah) in Ukunda, Kwale County.
Speaking to Standard Entertainment & Lifestyle, Mbaruk, who proposed to his bride - Switch TV anchor Hadiya Mwasiwa - in the event graced by several personalities, among them his colleague Billy Miya, legendary broadcaster Badi Muhsin and Kakamega Senator Cleophas Malala, said the wedding was absolutely perfect.
Read Also: PHOTOS - Mother-in-law actress Lisa weds in secret ceremony
"We conducted Nikah [marriage contract is signed in this ceremony] on February 13 in a beautiful event. I am just from Jacaranda's crisp white sandy beach for breakfast. We are later headed to Word of Life Campsite, Diani for an invite-only reception," said Mbaruk gleefully. 
How did you meet? "We met in Nairobi at 3am a year ago in an apartment complex that I live in. I was from an event and she had woken up for Fajr prayers. I was struck and moved by how devout she was. So I sought to find more about her. It's when we started talking that we found more about each other, including that we were industry peers. I had no idea Hadiya lived there neither had she also seen nor heard about me before," he disclosed.
 Read Also: EXCLUSIVE - Photos from Cula Budi's fairytale wedding at Diani
Opening up about dating at the height of the coronavirus pandemic, Mbaruk said theirs was a match made in heaven, and that they found it relatively easy, despite being public figures. "The first night we met, she was in full Islamic dress; I didn't even see her face, but I knew I was in love. It was love at first sight. She's a complete package; I saw a rare breed – there is none like in the entire world, let alone Nairobi. She is a loving, educated (BSc - Moi University) and devout Muslim. Couldn't have asked for more." 
Here are some photos from the Nikah: