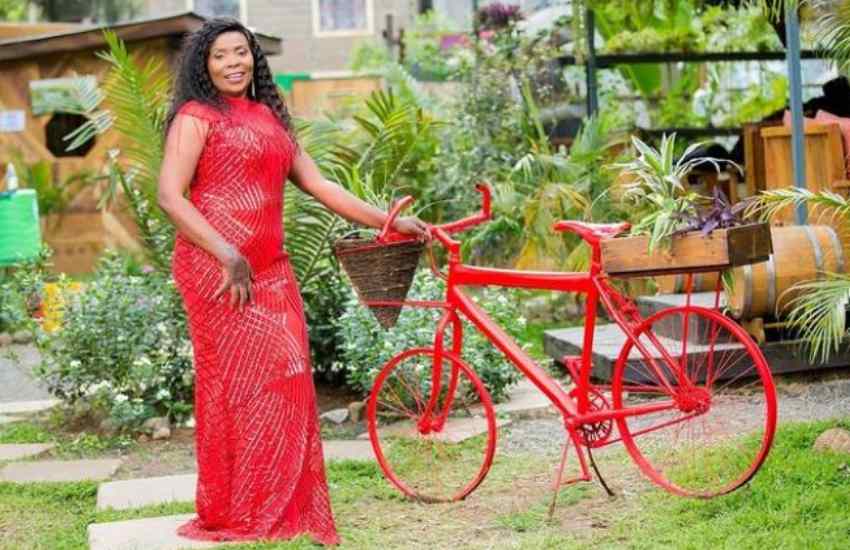 Singer Rose Muhando for the first time is sharing the secrets of her decade long reign as East Africa's gospel queen and opening up about how she endured a topsy-turvy time in music - revealing she has rediscovered her "mojo", close to five years after her empire crumbled.
In an exclusive Radio Maisha chat with Mwende Macharia and Clemmo on Konnect ahead of her February 27 album launch at Villa Rosa Kempinski, Muhando said she glided along a high-desert trail of pain for saying no to a powerful personality. The Tanzanian songstress, touted as one of the region's most iconic musical acts since the turn of the century, said she paid a hefty price for taking a stand for her values and faith in a time of reckoning soon after her five year deal with Sony ended.
Read Also: Rose Muhando opens up on her troubled life, tells it all
"When I released Kamata Pindo la Yesu, I took a hit and stopped singing. I couldn't do anything and slowly started falling ill. I do not mind the stories that emerged as I tumbled to the bottom because the Israelites, too, experienced a treacherous wilderness; they battled a lot and wandered the desert for 40 years... Wars are waged against you when you reach a certain spiritual realm and I battled them for five to six years after I refused to sin with someone, who vowed to teach me a lesson," said Muhando, opening up about what really transpired.
"I was at a loss as an orphan - with no one or where to turn to - seeing him, a person I trusted, torment me. He fabricated stories so that I lose face, credibility, and favour. I was in a live fight with the devil. But, I told myself that my God was just, and that time will come. In fact, when I was admitted in the hospital, I told Him, 'If I sinned by saying "No", may I not live, but if being faithful brought me suffering, you [God] will rescue, heal and restore me.' And He did… When I speak of God now, I use real examples, and people believe because they saw what I went through. So, if you think you had seen my pinnacle, you haven't experienced the best of me, yet."
Neno Evangelism Center founder pastor James Ng'ang'a, Muhando added, was crucial in highlighting her story soon after she sought refuge in Kenya.
"Pastor Ng'ang'a invited me to a church meeting he was holding via singer Steven Kasolo. When we met, as I have said, I had been through a lot. Ng'ang'a said I was a shell of my former self and offered to pray for me. When the clip of me being prayed for surfaced, the world got to know that I was sick and contributed money for my hospitalization. He called Anastacia Mukabwa, Solomon Mkubwa and Betty Bayo, among others, who took me to the hospital. Had he not prayed for me, no one would have known what I was battling and had I died, they would probably not have known why," Muhando added.
The 45-year-old singer went on: "A lot of Kenyans prayed, fasted and cried out to God because they loved me. I am now healthy – got my life back in double portions. Some say I look lovely and have gained weight – and I thank them, that's why I decided to hold my concert here [Kenya]. These people stood by me. Even when I got well, they never ceased, and continued to pray that I return to ministry. There are preachers in Nakuru who took to the mountains for 21 days to fast and pray -to intercede for my wellbeing and music."
Read Also: Demons stealing my wealth – Tanzanian singer Rose Muhando
A message she emphasized when she replied to critics bashing her for the Sh50,000 album launch charge. "I am doing this because God has asked me to build Him a place of worship. I am not, and never been, a preacher, but He has directed me to. I want to continue in ministry, to build His kingdom – and I require instruments. See, what I know best is music, and I am leveraging it at this concert to raise funds. Where it will be located, whoever will worship there, or who will be the preacher – only God knows."