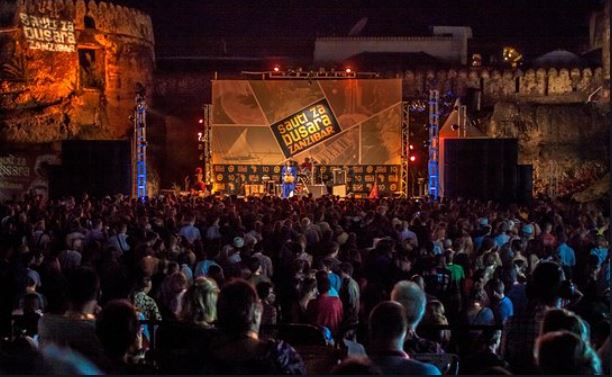 The annual Sauti za Busara festival is days away, and Zanzibar's Stone Town and its environs are abuzz as organisers put the final touches on the preparations.
However, unlike in past events, Kenyan artistes, who were a major highlight of the bonanza, will be conspicuously absent. The event kicks off on Thursday at Old Fort, and will feature performances across two nights from 14 groups, most of them drawn from Tanzania.
This year's edition will see groups perform at the iconic Ngome Kongwe for the first time.
The selection process has taken into consideration Covid-19 travel restrictions that have been imposed by different countries, leading to a majority of groups this year being local ones.  
ALSO READ: "We have not quit music"- Award-winning Yunasi band open up on their next move
Travel restrictions
According to the festival director, Yusuf Mahmoud, the event will still be successful.
"Over the years, audiences have come to expect something unique and fresh from our team and that is why we believe this year's line-up is up to the task - it is music with identity," said Mahmoud.
According to Mahmoud, some of the artistes who will perform at the event are Dulla Makabila, Msafiri Zawose, TaraJazz, Siti Muharam and Vitali Maembe.
"There have been cancellations due to travel restrictions and lockdowns that many countries imposed to curb the spread of the pandemic," he said.
ALSO READ: Mama Maia-The fruit salad that produces music
"We thank Tanzanian leaders for fully supporting our decision to go ahead with the festival. We do not plan to enforce wearing of masks or social distancing, but recommend people do both." 
Speaking on the upcoming event, festival manager Journey Ramadhani said Sauti za Busara promotes Zanzibar and Tanzania across the world. The 2021 edition will serve as a platform to reflect on critical environmental issues affecting the planet.