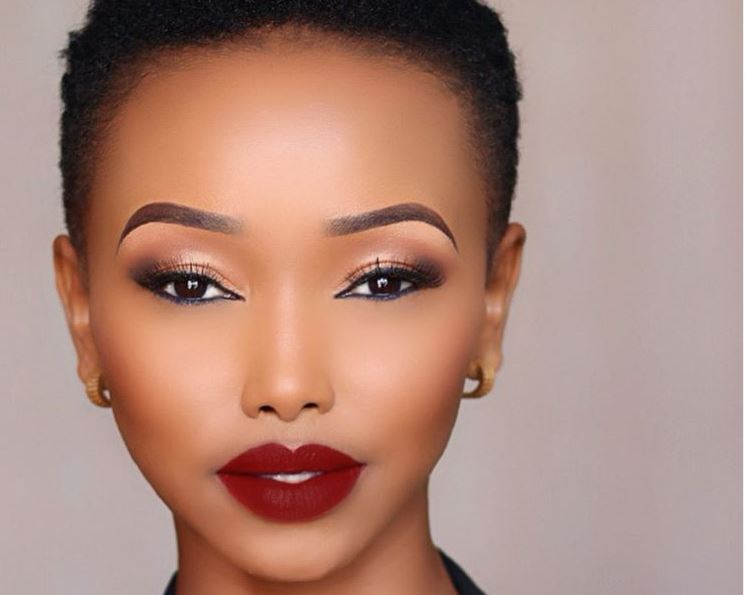 Kenyan socialite turned businesswoman Huddah Monroe has denied claims she beached her skin. Setting the record straight during a Q and A session on her Instagram, the Huddah Cosmetics CEO stated that she has never lightened her skin and has never felt the need.
"Do you use any bleaching cremes?" asked a fan.
"Y'all wish I bleached lol. I have never thought about it because my skin is very sensitive," she responded.
This is, however, not the first time Huddah has had to speak about her skin. Opening up in a previous post, the vocal social media personality stated that she takes pride in her skin and would never alter it for anything in the world. If it were up to her, she would have loved to be darker than she already is.
"Good morning Bosses…. This skin tone you will never purchase it anywhere, no matter how much money you have? It's just too beautiful....... All my life growing up I wished I had this kinda skin tone, tall and skinny like my brothers? I love standing out but unfortunately it didn't happen during reproduction," she wrote.
ALSO READ: Huddah Monroe claps back at fan over claims she's broke
Huddah opened up about the procedures she has gotten done on her body, with her biggest regret being her boob job. Sharing her experience with her fans, the businesswoman revealed that she almost lost her life undergoing the procedure due to complications only to break up with the man she did it for.
"If there's one thing I have told my 20-year-old self, it is, 'Don't do your boobs'. I did my boobs for a man who didn't even end up marrying me! He funded that sh*t, gave me Sh3,500,000 plus flight, hotel, shopping. God forgive you. When it comes to your health, cheap is very EXPENSIVE like seriously! Better save for many years before getting anything done on you," she said.
Conveying a message to young couples on loving themselves as they are, Huddah advised men to stop pressuring their women to get unnecessary procedures done just for personal pleasure.
"And the stupid boyfriends who cheat on you, changing yourself for them and they still cheat? When you have complications they run! May God punish all of you for ruining young vulnerable girls."
ALSO READ: Don't buy my cosmetics: Huddah dares plus-size women after fat shaming rapper Lizzo
Let's promote healthy living 
Sometime back, the Dubai-based socialite got into an altercation with many of her fans after she unapologetically referred to American singer Melissa Viviane Jefferson aka Lizzo, as fat.
According to Huddah, the societal notion of skinny-shaming slender people and not expecting a reaction because they are already small does not sit well with her.
"If you are fat you are fat if you are skinny you are skinny! Stop lying to yourselves. It's criminal to call people fat but its okay to tell people they are skinny? Fat is unhealthy. So many skinny people are unhealthy too. I'm unfit, as skinny as I am, I call that spade a spade. Ati thick, are you porridge? Lets promote healthy living," wrote Huddah.