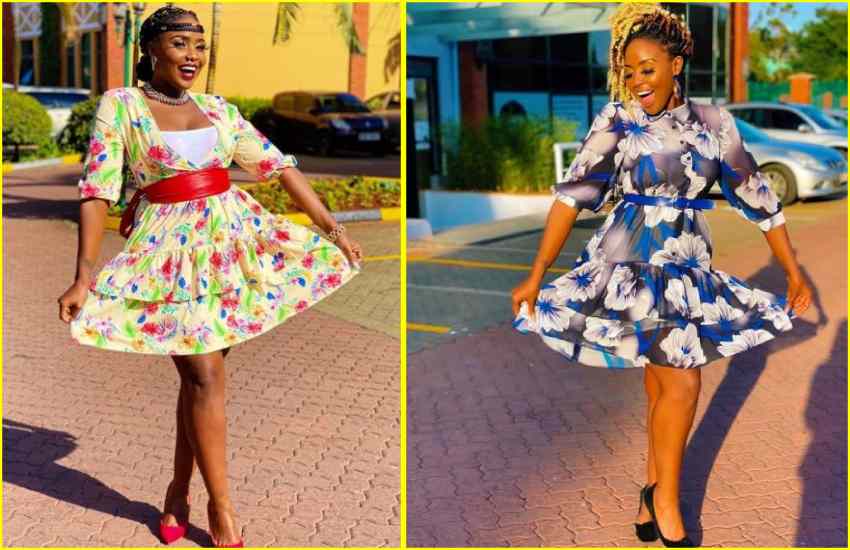 Rapper-cum-television personality Kush Tracey has revealed she will not be taking bookings during the Valentine's Day window. "I'm avoiding being double-booked for a gig and a possible romantic getaway," she revealed to Standard Entertainment & Lifestyle hinting that she could be 'taken'.
Read Also: Kush Tracey reveals how desperate move almost crushed her music career
Though scanty about her relationship details, Kush hinted that she is spoiling for a romantic vacation. "I'm not sure where to, but I can't take Valentine's Day gigs for now because I suspect there could be an offer to a romantic island somewhere and you can bet I'll take it," she said.
Elsewhere, Empawa starlet and songstress Yviona has gotten married to Nairobi-based rapper, Hassan Melanated. The marriage ceremony is said to have taken place on Saturday, January 30, 2021.
Attendants and witnesses were close friends and family including radio presenter Tori Rugutt and fashion model I Am Dieu. Parents were noticeably missing at the Attorney General's office. Looking dapper and gorgeous respectively, the couple posed for pictures in their Nimrod Nick bespoke attires and smiled from ear to ear in the low-key event witnessed by Standard Entertainment & Lifestyle.
Read Also: PHOTOS - Mother-in-law actress Lisa weds in secret ceremony
Yviona rocketed to fame in 2019 after her hit songs Fanta and Coco earned her numerous accolades including being featured by rapper King Kaka. Hassan Melanated is an international rapper who honed his craft in Los Angeles, California before settling in Nairobi, Kenya.