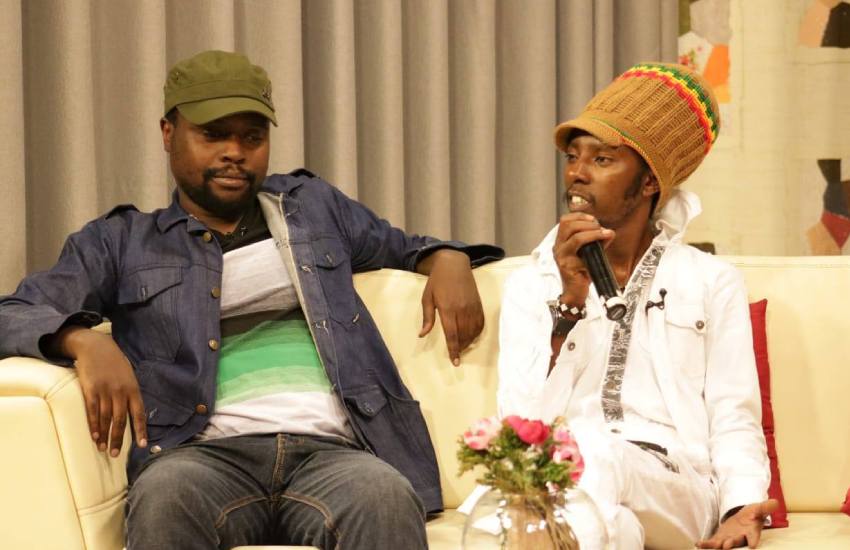 Celebrated radio presenters Mbusii and Lion have vowed to take action on dead beat fathers who run from responsibility of raising the kids they have sired. Driven to the cause by their fans on social media, the duo urged the youth to be responsible and take up their roles in raising their own. "Watu walee tumbegu twao (raise your kids)" they said.
Read Also: I sold bhang to feed pregnant wife - Radio presenter Mbusii
The duo made the statement after visiting and gifting new moms at Ruai Family Hospital where the entire got goodies. They added that the current crime rate in school is mainly as a result of poor parenting. "If we show our kids how to behave, they wouldn't turn violent. They lack parental guidance and are turning their frustrations into violence."
Elsewhere, upcoming designer-turned-singer Doskey aka Suba boy is set to collaborate with Nigeria's Ketchup and Tanzania's Matonya in his upcoming album to be released later this year. The University of Nairobi design graduate promises an all-inclusive album as he launched the video to his first single 'Quarantine.'
Read Also: Kanye West 'rewriting latest album to be about his divorce from Kim 
"The album is late due to the travel restrictions because of the pandemic, but my management team and I have been in talks with the artistes and we have already started working on the projects. That even inspired the name for my first track in the album," he said. The talented designer also revealed that he will launch his clothing line alongside his album.