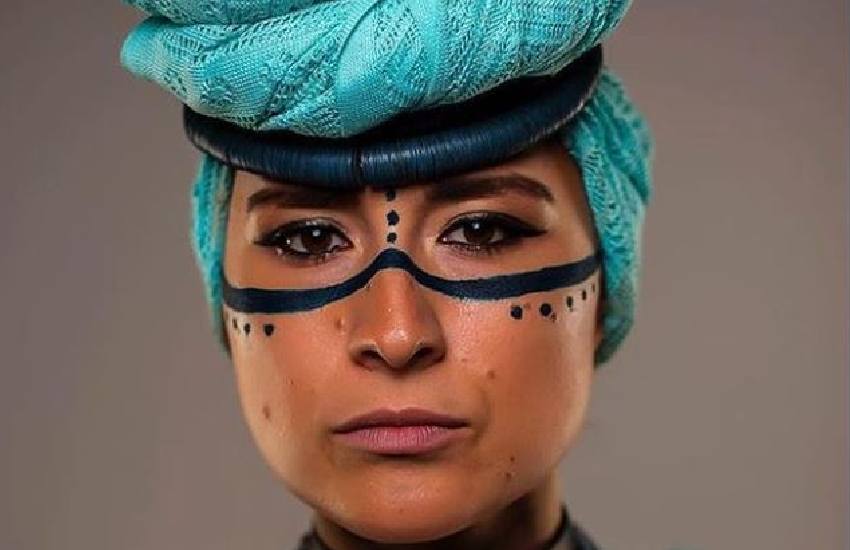 If you remember Kenyan pop group Camp Mulla, you might remember Cosmic Homies too. The group CH is the follow-up group to CM, at least for members Taio Tripper and Karun. Other members were Karun's baby daddy Joseph Kiwango, and the controversial Marushka, aka Loa Myst.
Read Also: Miss Karun gets special nod, featured by Forbes
Loa Myst has been trending online after responding to men and women that have been body-shaming her for the nature of her polarizing explicit content. The artist directed her anger to "ignorant" men on her Instagram in another nude image, "she gets women that confide in her to hate themselves less, and love their bodies more".
In a bid to promote body positivity, she openly posts images of herself with no clothes to support women that suffer from esteem issues and body shaming. Netizens were quick to respond to her address: "You, my love, are understood by those meant to. F**k the rest really", Tasha_The_Eagle wrote. "Not all the men are the same, you also inspire men to love themselves." Luka_369 wrote.
Read Also: Terence Creative slams body-shamers in powerful message
Loa Myst is a lead-singer in group Cosmic Homies, and is currently dating EA Wave group member and multi-disciplinary artist, Nu Funk. Hopefully, that clears the air between baiting and body positivity.