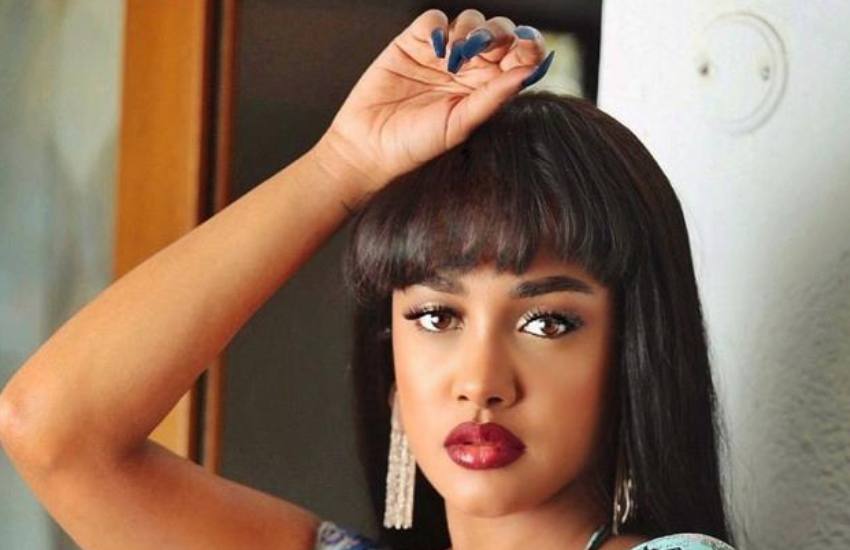 Celebrated Kenyan singer Tanasha Donna has hinted about her music projects with West Africa and Caribbean artistes as she seeks to gain new fan base across the continent through various projects and collaborations. In a recent sit down with The Standard, Tanasha spoke about her music career and the Kenyan entertainment industry, being single and staying at the hotel throughout her visit to Tanzania and the controversial kiss while on stage with his baby daddy Diamond Platnumz.
Tanasha revealed that she is currently working with various artists across the continent and promised an exciting year full of hits for her fans. Her latest collaboration project is with Nigerian rising start Bad Boy Timz who has several acts with popular Nigerian stars like Davido and Olamide. She said she is yet to achieve her goals of flying Kenyan music globally. "I am still far from where I want to be. I want to take the local music industry global. I want to be recognised as a global star and be known as a Kenyan artiste making African music," said Tanasha.
Read Also: Tanasha Donna, Naseeb Jr reunite with Diamond in Tanzania
Tanasha who landed from Tanzania after a trip visiting his baby-daddy Diamond Platnumz said that this year she looks to expand her horizons globally with Nigeria and Jamaica being her first new breaking grounds. She also said they will be releasing two hit songs with Tanzanian songstress Nandy. She has also collaborated with 25-year-old Tanzanian singer Tommy Flavor. "There are lots of collaborations from Nigeria, Jamaica and Tanzania. We are working on two hits with Nandi, and I have other projects with Tommy Flavor, among other artistes. There is a lot of stuff coming up," said Tanasha.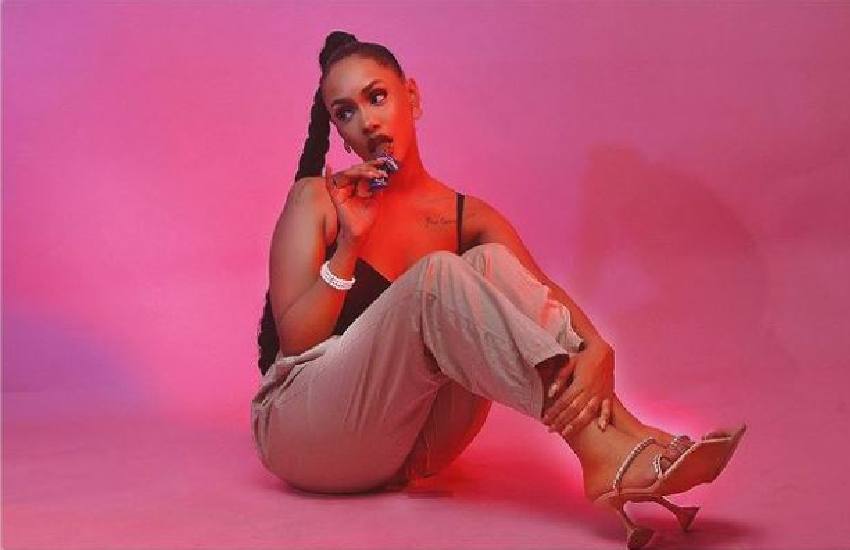 Tanasha is currently under the new management of Mike Macheda after she decided to part ways with his previous manager David Munyua alias African Castro. She said that things did not work out and the energy was not right. "I decided to walk out because things were not working out for me, we had different plans, and the energy was also low. So I moved to where I feel appreciated," said Tanasha. She said there are several projects yet to be released and promised her fans to expect lots of fun and serious content.
Tanasha flew in Timz from Nigeria for a week-long video shoot on their new music project yet to be released. The soft-spoken songstress said she chose Timz because he is the hottest artist right now in Nigeria who is also king of collabos. "I chose Timz because he is super talented, and is the hottest artiste right now in West Africa and best at what he does. Everyone is doing collabos with him and is engaged in many projects with so many famous artists like Olamide and Davido," said Tanasha.
Locally Tanasha has worked with numerous artists including Khaligraph Jones and Bahati whose single One and Only, has trended as number one in the local charts in the last one week. "The music with Bahati was great because it is a love song and also a wedding kinder song. Thanks to the fans for making it trend number one on the charts. Apparently, Bahati has his local diehard fan base and I also have my fan base. We thought we should give the fans something unique and un-expectable," said Tanasha.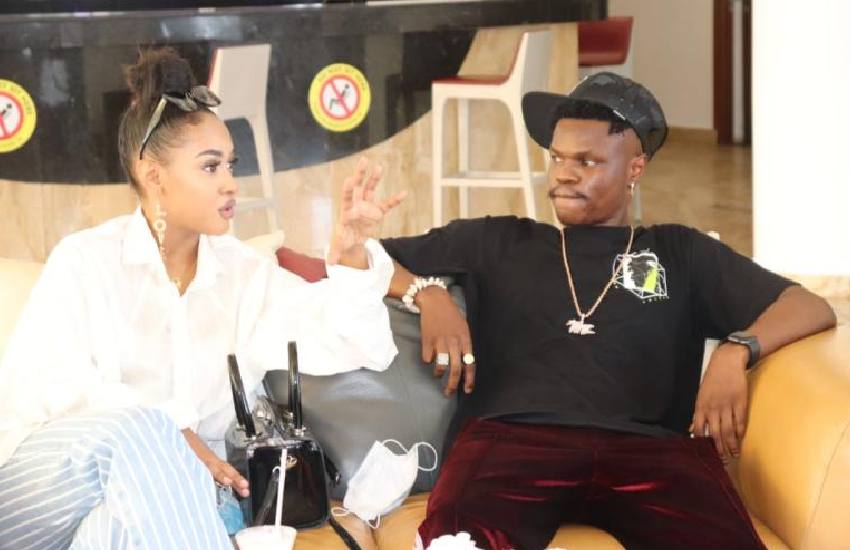 She said that Kenyan artistes should strive to produce quality music and hits to be able to compete with their counterparts in Tanzania, Nigeria and South Africa. Tanasha said although the Kenyan entertainment industry is doing well, still, it has a long way to go to cater for artistes.
She said artistes need to work a bit harder and produce hits that will be able to sell Kenya out to the globe. "Our entertainment industry is growing rapidly and I feel like right now we are in a good place. I feel as artists, it is important for us to put in more work to create bigger hits instead of complaining every time why they are always playing Tanzania and Nigerian music," said Tanasha. "Think about it, if we are playing their music, it means that their music is good. There is room for us Kenyan artistes to work harder. Though it doesn't mean we don't have hits too," she continued.  
Read Also: Tanasha Donna opens up on Diamond's relationship with son
She said artistes should work together for the betterment of the music and the industry. "We are doing well so far in the entertainment industry but we have a long way to go but slowly and sure, if we support each other instead of competing and have positive minds we shall produce hits and take Kenyan music to the world," said Tanasha.
In her reply to the recent social media rush over kissing his ex, she said that Diamond is controversial and most of the time he spikes hates that spills towards her. "The father of my child is a very controversial person so it is very normal for the hate to spike. And when you are a celebrity, expect hate and love," said Tanasha.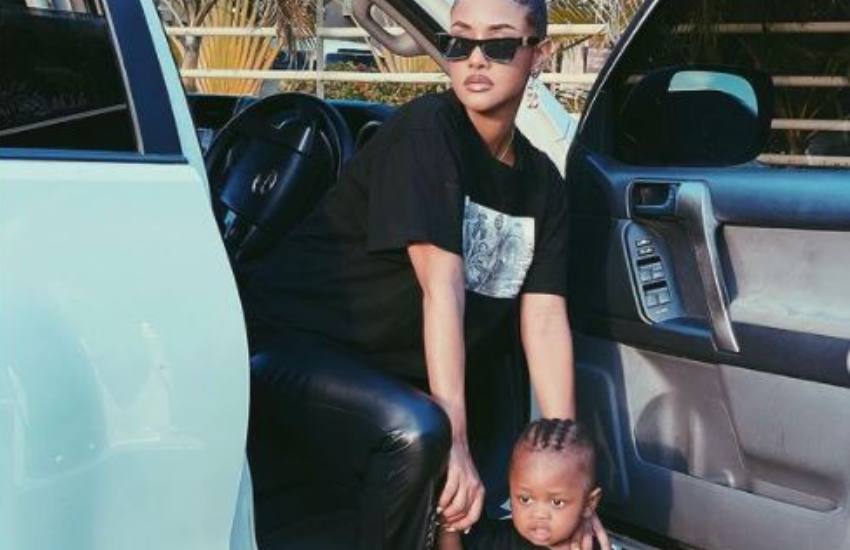 Tanasha said she is single and denied kissing his baby's daddy on stage during their performance in her recent visit to Dar es Salaam, Tanzania. She said that during his whole stay in Tanzania she stayed at the hotel and only went to Diamond's residence because their son was there. "The whole time I was in Tanzania I stayed at the hotel and only went to Diamond's house to pick my son. So I was doing a back and forth between the house and hotel," said Tanasha.
Tanasha said that the whole scenario was taken out of context by the media and that she was whispering into Diamond's ear trying to ask him why he had ambushed her to join him on stage, a scenario that was widely speculated as translating to the two estranged lovers getting back together after one year of a bitter separation. The singer-cum-model said Diamond was busy talking to the DJ to play Gere, a song they produced together while they were still lovers adding that theirs was just a performance, not a love show.
Read Also: Tanasha Donna denies kissing ex-Diamond during Tanzania show
Tanasha said she is reserved and does not always show public displays of affection (PDA). "We had gone to a party and the next thing I heard was my name being called out on stage. When I stepped on stage he (Diamond) was standing next to me and I tried to whisper to him asking why he did not inform me I would join him on stage. If you look at the video, you can see my mouth moving and at the same time he was looking behind talking to the DJ to play Gere," said Tanasha.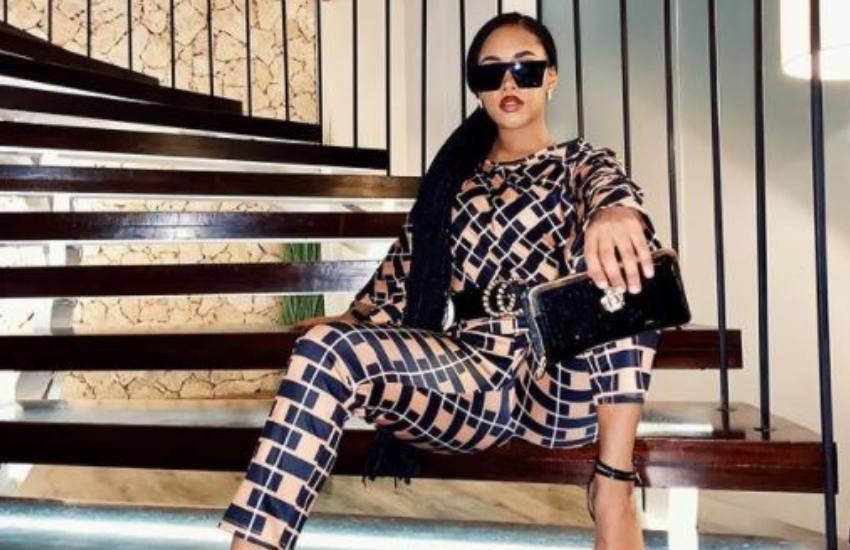 She said everything happened so fast as she was also looking behind but the media went and recreated the whole story. "It is what it is, at the end of the day like I always say, as long as you know your truth, you don't need to justify yourself to anyone. I usually don't answer anyone on social media. The smart guys who look at the video will see I was not trying to kiss him but tell him something," said Tanasha.
This gives a fresh twist to the ongoing love saga after blogs got social media on fire last week alluding that the Tanzanian superstar and Tanasha were back together, something she now denies.