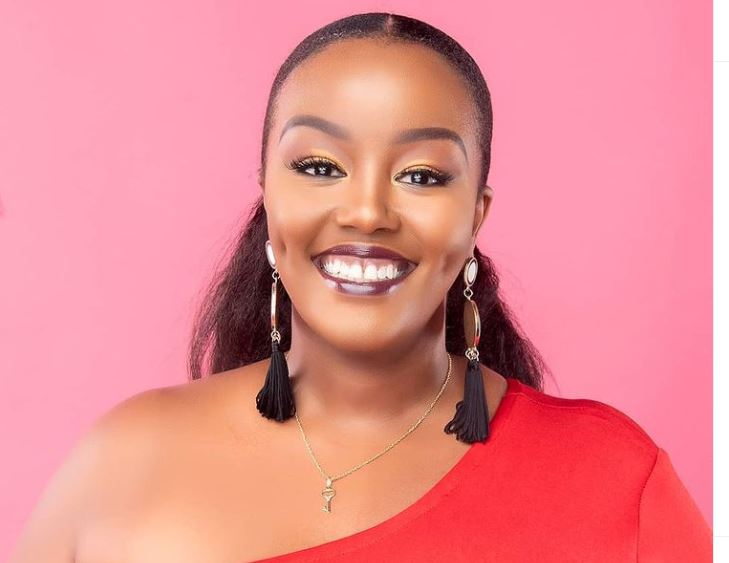 As women, we don't always feel 100% secure about every aspect of our lives, whether it's our bodies, careers, intellect, age, or relationships. Today's world of Instagram only makes these insecurities worse. However, we have the ability to conquer these uncertainties and beautifully embrace our uniqueness.
On Tuesday, Maureen Kunga of the Elani trio surprised many fans after opening up on her insecurities when it came to smiling. Through her Instagram, the songbird revealed she hated her smile because of her small teeth and the fact that her gums show when she smiles.
She also stated how the western culture imposed on us plays an important role due to the beauty standards they've set.
"Woman. I used to HATE my smile. Hate it. Because my teeth are small and my gums show, and in Hollywood and all these other places where they try to set beauty standards for us, ALL you see is TEETH!" Maureen said.
ALSO READ: I never had a favorite lecturer in campus- Elani's Maureen Kunga
However, the Advocate of the High Court of Kenya told her fans that she recently started embracing her smile and learning how beautiful people are when they genuinely express their emotions.
"Only recently am I starting to learn how beautiful we really are when the emotions are genuine. And this is a VERY genuine smile also shout out to the guy holding the umbrella. Because it was HOT!," Maureen added.
Maureen's message seemed to have motivated other women who opened up on their insecurities. Some appreciated her beauty and thanked her for the inspiring message.
ALSO READ: Singer Maureen Kunga of the Elani band becomes an Advocate of the High Court
Kamau148: Aaaaawh thanks for sharing this l ...too used to hate ????????my smile too since my Pink gums shows soo much until l realized how unique l am??????
Yvonnenasi: Crazy how the things we hate about ourselves are the things people enjoy about us. Never would've guessed this! Your smile was always so infectious ????
Caroln.wainaina: I love your smile for those reasons and one more how well aligned they are. Beauty standard for who and they keep changing the goal post
Susan.odundo.7: You're fearfully and wonderfully made Maureen..that beautiful smile is on another level my dear.. Be thankful to God cz I myself I don't have teeth in my mouth and no money to fix them so a smile for me is rare.
Mamismurf254: I'm still dealing with the same and learning to love me as I am
_serandipity_: Babe I've known you since even since were pre-teens and your smile has always been brilliant. Keep smiling, girl!
_re.e.ce_m.on.et_: Same to me I had the same issue hadi I wouldn't smile ama I use my hand to cover my mouth whilst laughing.
Muthanjew: What!!! You have the MOST beautiful smile. Keep smiling. It absolutely lights up the room??
Njeri_ma: the first thing nimespot ni your smile, so beautiful, ????????I was telling my friend she looks cute like you????.
Am_i_tah: What the...you hated that smile giiiirl you were wrong...that smile can make someone's day better good you like it now it's a beautiful lovely warm smile
Karenkayyen: Wooooow you are gorgeous. You give me hope in all your pics????????????????
Parv_parveen: If you only knew how much your smile has set standards for mine????