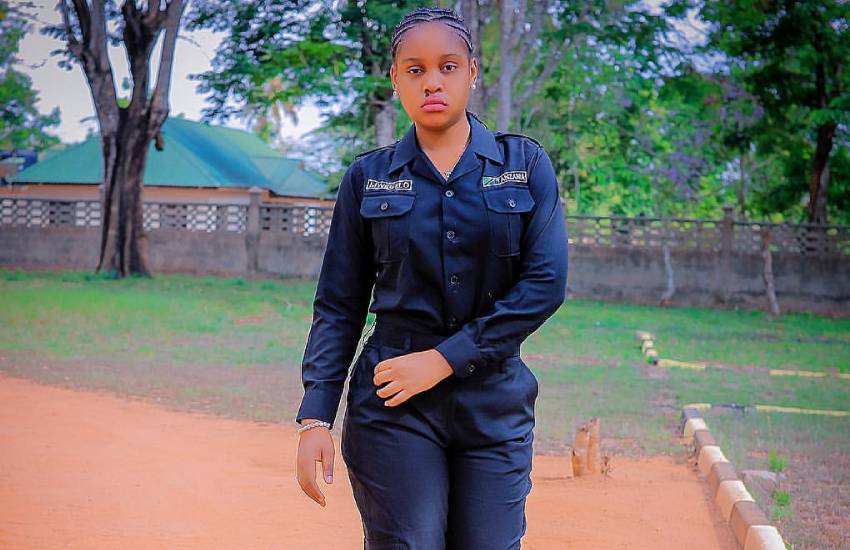 Media personality turned politician Jokate Mwegelo recently gave a glimpse of her District Commissioner's life as she shared her journey of preserving the legacy of women in leadership and presented her vision for Kisarawe's development.
Speaking to The Citizen, Mwegelo, a first-time administrator appointed by President John Pombe Magufuli in 2018 to serve in the district located southwest of Dar es Salaam, said she is a testament to women's empowerment and has her eyes set on continuing her mission of change to create a better society, and inspire the next generation. 
Read Also: You've failed to woo Jokate Mwegelo – Magufuli tells Kisarawe men
"We have to see ourselves in others, to make sure we don't leave the place the same way we found it, it is part of life and it is what we are called to be. Growing up in a stable home that truly believes in sacrificing and investing in their children for them to have both a better today and tomorrow has been the beam that guides me in my leadership roles. I aspire to be certain a type of figure within the district. I love to collaborate with different people, both within and outside the government," said Mwegelo.
Opening up about why women are integral in shaping, envisioning and running the society, Mwegelo said there should be relentless advocacy for more awareness of women in the intensely male-dominated world.
"I have always believed in God and he has enabled me to go through the storms. I think women have always been on the rise. I think we have always been there. It is simply a matter of how the media and society present it. Women have always been on top in different areas in their homes, leading their families and this has moved from home to the offices," added the actress and entrepreneur. "I want to be remembered by how I changed lives and how I inspired them to become greater than their dreams were. To help them go beyond economic and academic limitations and inspire others to be great and not let their circumstances limit them."
Read Also: Jokate Mwegelo sends special message to ex, Diamond
Offering insights into her routine, the 33-year-old noted that a commitment to work-life balance offers fulfilment.
"I thought I was not doing enough. I felt pressured more times than I can count yet I had really big dreams. I came to realise it is important to give yourself time and allow yourself to make mistakes. This will help you in future. Spend more time with your family. Everyone has her own journey so don't try to copy someone else's journey. Draw inspiration from your role model and always be the very best version of yourself. I still struggle to get the right schedule for myself. I do wake up very early and have some time with God and pray."