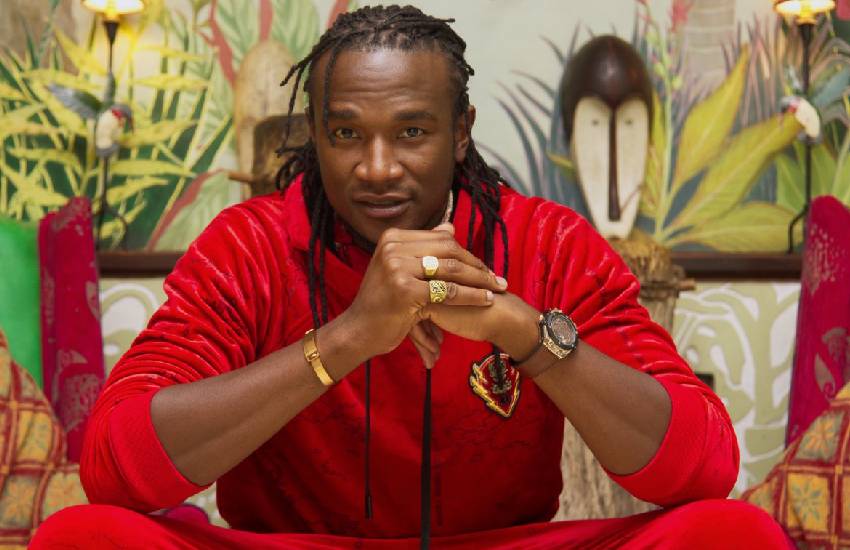 Tendai Savanhu, the uncle to prolific Zimbabwean performing artiste Mukudzeyi 'Jah Prayzah' Mukombe,  who was expelled from ZANU-PF for working with the organisers of July 31, 2020 demonstrations against President Emmerson Mnangagwa, has died after reportedly testing positive for Covid-19. He was 52.
Read Also: Rapper and Uncle John's Bakery CEO Samuel Mensah dies of Covid
Taking to social media to mourn his passing, Prayzah posted a video of them sharing the stage at one of his past shows and eulogized the politician - who was responsible for Lands and Resettlement Programmes under Robert Mugabe and dismissed from the cabinet on December 21, 2014 - as a beloved figure and unifier, reports iHarare. Savanhu succumbed Sunday. Prayzah wrote:
In mid-January, the singer faced backlash, according to local media, after he posted a eulogy honouring music promoter and Impala Car Rental mogul Thompson Dondo who succumbed to kidney failure on January 2. According to some of the critics, Prayzah was 'deaf to the suffering under ZANU-PF and praising enablers who prospered under the dictatorial regime'.
"The entire industry has lost a great today. A selfless man who helped just for the sake of helping without wanting anything in return. I cannot thank you enough, sadly you are no longer with us. May God be with your family in this tough time and May your dear soul rest in peace," mourned Prayzah.
Read Also: Flamboyant Zimbabwean socialite dies in fiery Rolls Royce crash
"Jah Prayzah Zanu pf will be your downfall. You have God-given talent but u choosing to throw it away," fired one social media in response. "You cannot be blind to the suffering of millions of Zimbabwe but here u are rubbing salt to the wound. I am sure u can go and pay your condolences to the family in private rather than on Facebook. Your publicist is not doing right by u they are not giving u proper advice. A lot have perished because of Zanu u still young wake up," added another. A third stated: "We will never forget. I will reserve my RIP for someone who deserves it. This guy was an enabler for so many tears and broken souls only God knows how many."