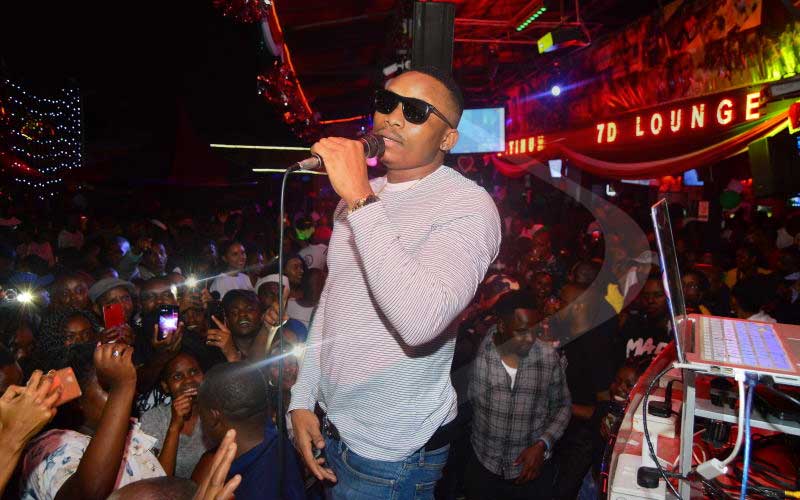 Award winning Kenyan singer Jacob Obunga alias Otile Brown has cautioned fellow celebrities against looking down on other people. The Baby Love crooner began by debunking the contradicting belief celebrities have of how they ought to act and treat people considered to be beneath them.  
"Sometimes people will work with you not because you're best of the best but because you are reliable, you deliver on time, straight forward, listener, polite, respectful. Being a star does not mean addressing people with arrogance and pride, wasting people's time by making them wait for you in a meeting, not receiving calls from your close family members or taking forever to respond to someone's text. It is not about bragging over the connections you have that allow you to go against the law or taking other people's women because you simply can, that's primitive," he wrote.
READ ALSO: Otile's open letter to President Uhuru Kenyatta
Be humble
Otile further adviced celebrities to be humble and see everyone as worthy of love. According to the singer, an individual is only respected if they are respectful and appreciative.
"Know who you are, know your worth, be professional, have standards but still be respectful to everyone, be polite... If you don't want to do something just say no in a polite way. I have seen people making it from the mud then throw it all away for some BS... chill and grind. You don't demand for respect, you earn it and you don't have to be disrespectful to be noticed... If you're good trust me people will know it and they will love and respect you, even if they will never tell or show you," added Otile.
With a few celebrities having worked extremely hard to acquire their status, Otile Brown admits that it reaches a time when one forgets the struggle and support system that held them down. To remind himself of his humble beginnings, the Dusuma crooner revealed that he occasionally drives down to where he used to walk looking for work a few years back. The celebrated Kenyan singer concluded his 'TED Talk' by calling upon celebrities to take their professional work seriously and love their family, friends and fans even more.  
READ ALSO: Otile reveals what attracted him to Nabayet
"Sometimes It's easy to forget where you're from, sometimes I just drive through the roads that I used to trek on just to remind myself ... If you really got it from the mud never play with your hustle like a tennis ball, protect it . That's why some of us we stay away. Not because we consider ourselves more important than others or because we belittle them. We just don't like joking with our work because we know and understand the blessing God has given us and we are grateful. Grind and slowly put your people on," he concluded.