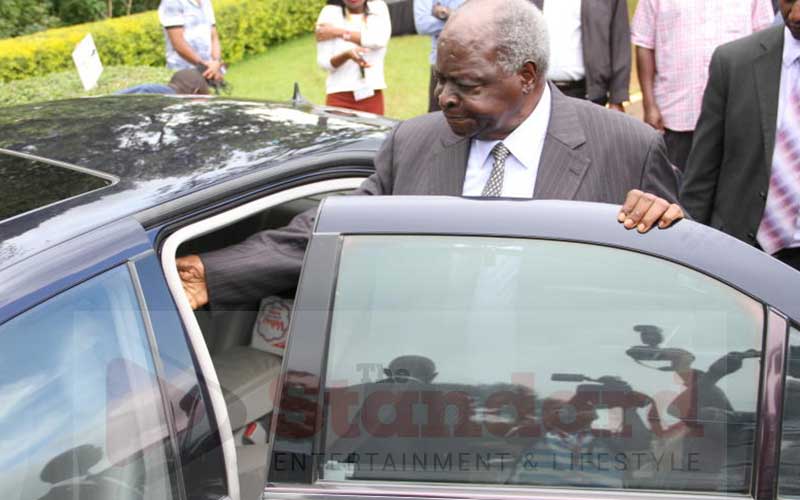 As the sun was setting on Mwai Kibaki's presidency, the government offered to build him a retirement home in his Nyeri backyard. Plans to construct the house started in 2010 when President Kibaki travelled to Nyeri to identify the land where it would stand. After identifying the piece of land on the expansive Sasini estate, just outside Nyeri town, construction of the mega house started in earnest. The Sh400 million home, located in Mweiga, was completed by the time Kibaki left office in March 2013.
The former president, in one of his hilarious public engagements, remarked that, "I'm a town fella."
READ ALSO: I am Kibaki's wife- Former Othaya MP Mary Wambui
And true to his word, Kibaki and his immediate family rarely spend time in his native Nyeri County. Although she visited the magnificent home while it was still under construction and after its completion, the late First Lady Lucy Kibaki never settled in it, apart from the children who would pop into the residence once in a while. Besides that, it is essentially deserted.
"Lucy never visited the house. Except the time we heard she was sick, she never came back here. All we do is dust the house and tidy the compound" one of the employees told us.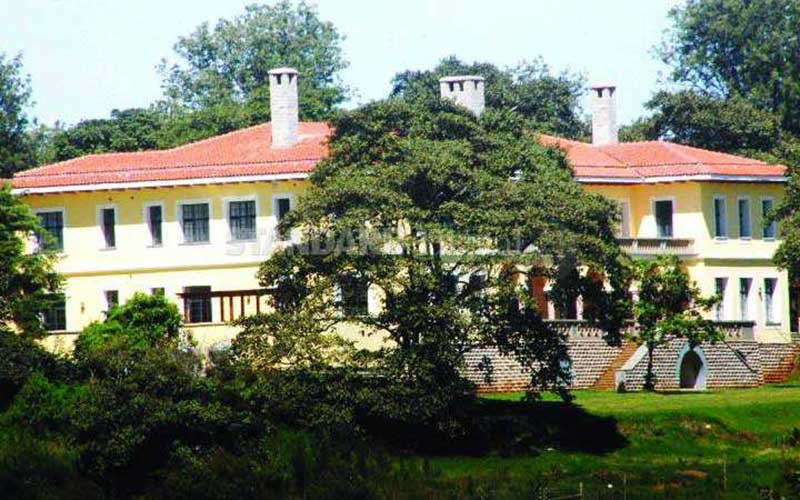 The palatial house along the Nyeri-Nyahururu road is a mini State House, complete with a helipad and all that comes with the trappings of power. The dark-grey gates manned by General Service Unit (GSU) officers and the imposing security lights at the entrance are what can be seen from the outside. The house is located in a deeply-forested area with only the red-tiled roof visible to motorists along the busy road. It is surrounded by a well-manicured hedge and an electric fence that separates it from the Sasini Estate, famed for its dairy products.
READ ALSO: DNG recalls being kicked off stage by Lucy Kibaki
The palatial house next to Mweiga airstrip is not easily noticeable, save for the presence of the hawk-eyed GSU officers. It has two gates and a tarmacked driveway. It is built on a 100-acre piece of land, which is part of the 1,000-acre land belonging to Sasini Mweiga Estate.
"The home has a swimming pool, Jacuzzi and other modern facilities. It is ready for use," an employee said.
Aside from the main house, the 100-acre compound has a guest house, security offices, secretariat offices and a canteen for employees. The compound also has special grounds that can sit 500 people. Kibaki has homes in Nairobi's Muthaiga and at his Munyange village in Othaya.