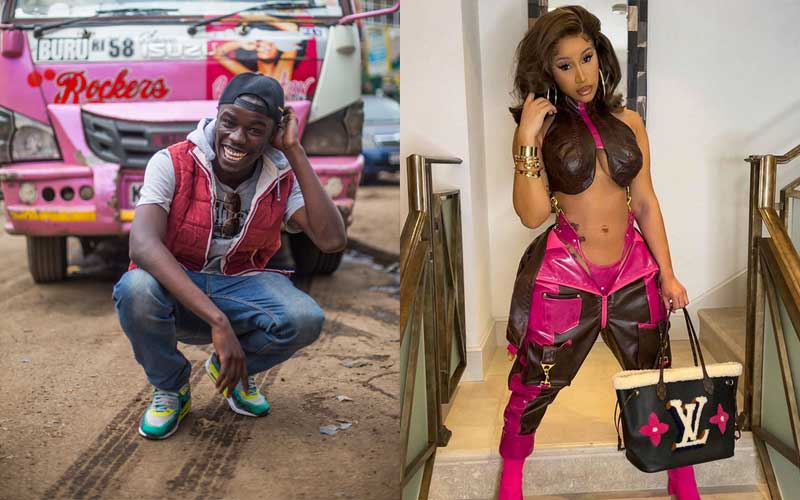 Matwana Matatu Culture founder Brian 'Graff' Wanyama has expressed pride and joy after Grammy-winning rapper Cardi B retweeted his branded photos. Graff tells Standard Entertainment & Lifestyle that Cardi's endorsement of the matatus is proof of the exceptional work being done by Kenyan artists. 
"It feels good and shows that they appreciate matatu art and culture. I think it's also a message to Kenyans that the work we are doing is exceptional and even outsiders are appreciative of it," he says.
READ ALSO: Even if phased out, the matatu culture will never die- Brian Wanyama
Replying to photos of Kenyan matatus bearing her portraits on January 31, the rapper, real name Belcalis Marlenis Almánzar said that America needs similarly colourful public transport vehicles. Cardi's attention was drawn to the matatus after she was tagged by one of her fan pages that captioned the photos, "There's a bus in Kenya with Cardi B graffiti all over it. Hope she gets to tour Africa one day."
The seemingly impressed mother of one retweeted the post writing, "Wow. I love ya sooo much. America is boring they need buses like this."
Wow .I love ya sooo much.America is boring they need buses like this ???? https://t.co/FvRpnTgBKk — iamcardib (@iamcardib) January 29, 2021
Cardi is among a growing list of international celebrities to heap praise on the culture, following the footsteps of actor Robert "T-Bag" Knepper, Chris Brown and even Trey Songz, who rode in matatu during his visit to Kenya in 2016.
Trends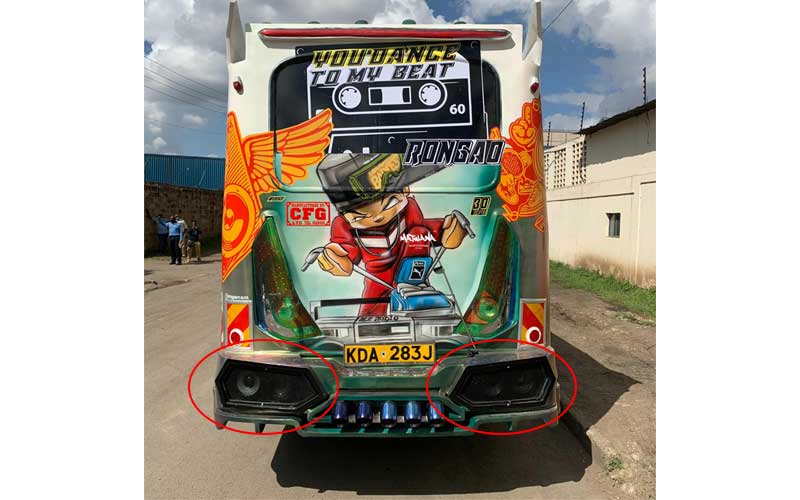 The art of pimping matatus is fast-evolving and sometimes features extravagant additions including a fish tank, (hater screens) facing outside, sunroofs, a DJ booth and VIP seats. According to Graff, current matatu trends are heavily driven by technology.
"The current trends involve having haters' speakers (placed facing outside) and 75 inch TVs. Installing Play Station Five consoles is also popular and there are major improvements in the sound with matatu owners progressively spending more. 
"Technology will play a key in setting the trends for 2021 as most matatus have Wi-Fi. You can now find DSTVs in matatus- na si ile ya placing an antenna on top of the vehicle. You can also watch catch Netflix shows in many matatus."
10-year journey
Matwana Matatu Culture recently marked their 10th anniversary and Graff says he's learned a lot as the outfit grew from a passion to a business.
READ ALSO: I want to cry- Award winning rapper Cardi B gushes over Kenyan matatu
"I've gotten to understand the industry in a more complex way. I've learned that it takes time to build something good and one needs to be patient- it's a journey that started from just taking photos and developed into a business- we're selling merchandise, we have a TV show, a training school among other ventures," says the former Safaricom BLAZE BYOB mentor.
Despite the growing number of souped-up bodabodas in Kenya, Graff asserts that he plans on sticking to matatus saying "I feel the industry is very wide and needs a stand-alone platform."
Does he see a return of matatu award shows? Graff says "Yes I do see a return of the award shows after the pandemic. But before then, we could host a virtual award this year."