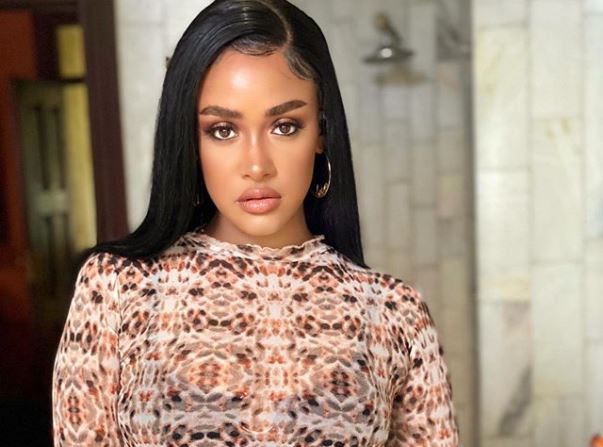 Kenyan female musician Tanasha Donna has denied kissing Diamond Platnumz on stage during their performance in her recent visit to Dar es Salaam, Tanzania.
Tanasha said the whole scenario was taken out of context by the media and that she was whispering into Diamond's ear, trying to ask him why he had ambushed her to join him on stage. The scenario was widely speculated as translating to the two estranged lovers, and who have a child, getting back together after one year of separation.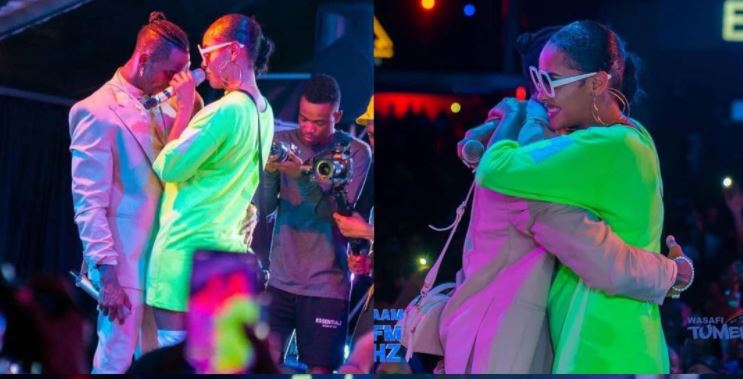 ALSO READ: Tanasha Donna reacts to viral video of Diamond snubbing her kiss
While speaking to the media in Mombasa, the Kenyan singer and model said Diamond was busy talking to the DJ to play Gere, a song they produced together while still married, adding that theirs was just a performance, not a love show.
Tanasha was in Tanzania in the company of Nigerian artiste Bad Boy Timz to shoot a video of their upcoming music project. Tanasha said she was reserved and did not always display affection publicly.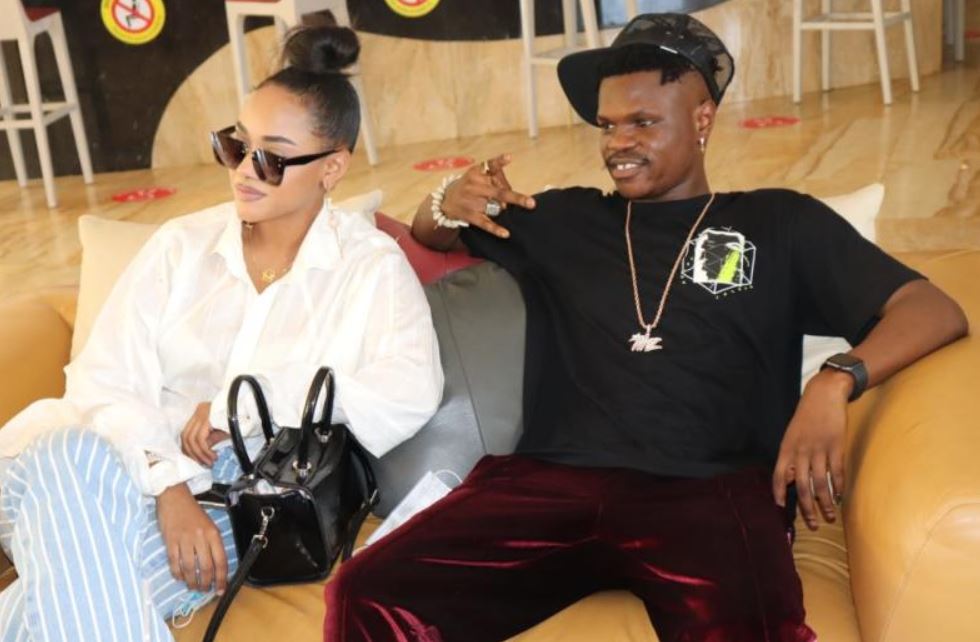 Not the type
"I am not the type of person to show PDA. If I want to kiss someone, I would kiss them behind the cameras," she said.
The artiste said she did not expect that her former lover would invite her on stage to perform alongside him and that is why she was leaning in close to ask him about the ambush.
"We had gone to party and the next thing I heard was that I was required on stage. If you look at the video, you can see my mouth moving and at the same time he was looking behind asking the DJ to play Gere," said Tanasha.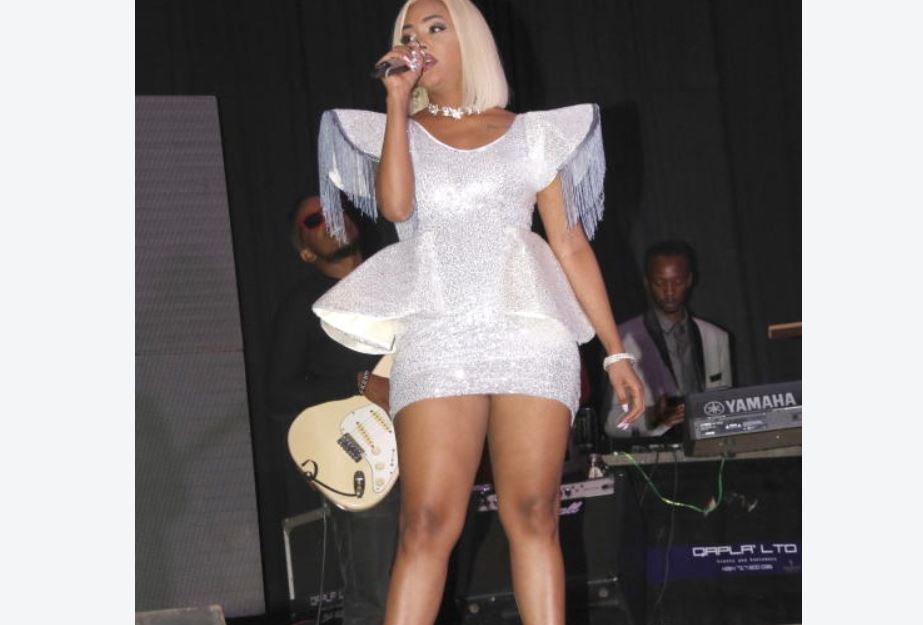 ALSO READ: Tanasha, Diamond dance sensually as they perform in Tanzania
She said the media recreated the story. "As long as you know your truth, you do not need to justify yourself to anyone. I usually do not answer anyone on social media," said Tanasha.
This gives a fresh twist to the ongoing love saga after blogs got social media on fire last week, alluding that the Tanzanian superstar and Tanasha were back together.