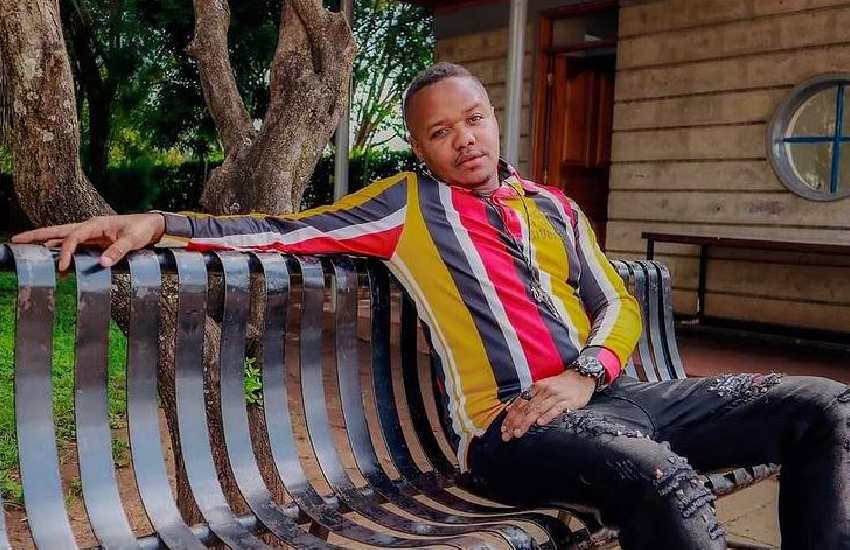 With Valentine's Day coming up in just over two weeks' time, gospel singer and rapper David Muthengi, alias Holy Dave, is set to release a love song. It will be a treat of a different kind for his fans. For several months now, Holy Dave has been trending online for his food, not his music.
His cooking show, HDsKitchenShow, has become so popular that it has spawned a cooking challenge where fans share appetite-whetting videos. "My new food business came up by mistake. When the nationwide curfews started early last year, people were no longer going out to eat or party, and I didn't have much to do," he said. "One night, I got liver out of the fridge and started recording myself as I prepared it. I posted the video on social media and it got plenty of likes. My mum, who taught me how to cook, called me and told me to do more videos."
Read Also: Holy Dave - Westlands accident made me a church boy
And he did. The following day he baked a cake, and then made pizza and chicken. He shared the recipes and videos with his followers, and friends started placing orders for meals. "Anyone who viewed my posts became a potential client. I noticed that this is something that had been in me and I made up my mind to turn it into a serious business venture," said Holy Dave, adding that he grew up watching lots of cooking shows.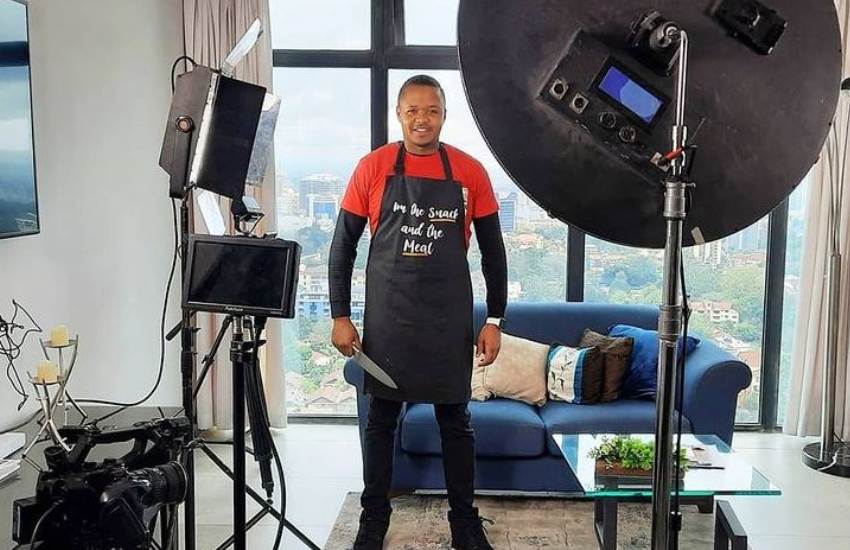 He cashed in on the new opportunity, and has now employed several workers who help him provide food and catering services at birthday parties, weddings and entertainment events. "It is a new business that is still facing teething problems, but I am realising steady growth every day."
Love ballad
But that doesn't mean Holy Dave, who is in his early 30s, has fully given up music. His new release is a ballad titled My Kind of Girl, a collaboration with upcoming artiste Lorna. It evokes a feeling of déjà vu, stirring up memories of his 2013 release, You Look Familiar. The emotional love song won the hearts of fans with its smooth delivery and heartfelt lyrics, including a line saying love does not only 'happen' on Valentine's Day.
For some time now, Holy Dave, who was at one time among the country's most celebrated gospel rappers, has been out of the limelight. He exited the Bambika show on Citizen TV a year ago, and without new music to offer to his fans, he was almost written off as a star of yesteryears. Holy Dave's star began to rise after his 2012 singles Press On, featuring Izzo, Mara Hio Hio, which he released alongside Bantu, and Ni Msoh, a hit he worked on with the then leading rap group Kelele Takatifu. He ended up winning awards that year at the 2012 Coast Music Awards. Two years later, he scooped a Groove Award for the Wanna Be hit, a project he worked on with rapper Diana Kiamba, aka Dee.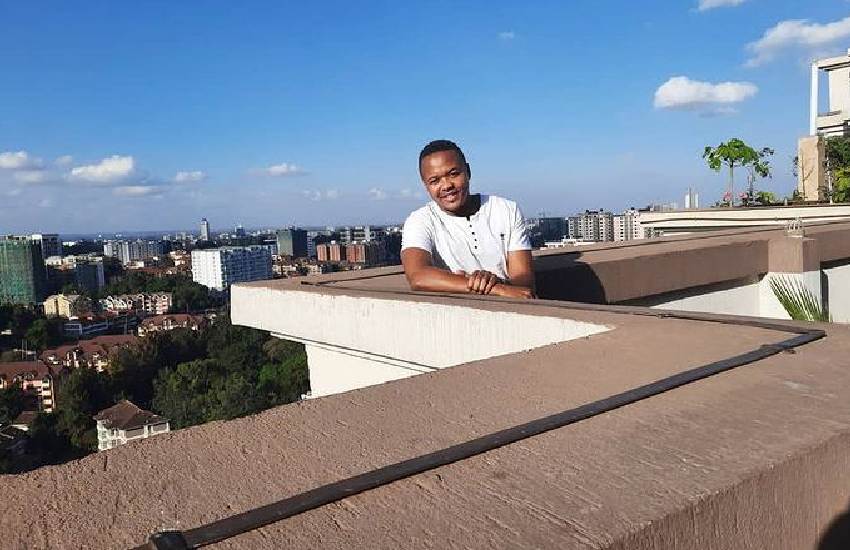 He worked on a few more low-key songs before taking time off the music scene. And then in 2019, he made his comeback with Tia Bidii Zidi, a song that chronicles life's challenges. "The truth is that music, especially during this Covid-19 pandemic era, was not paying and I had to look for a side hustle. I had to internalise and get real with myself as to how I would pay my bills and make a living," he said.
Holy Dave, who has a degree in computer science and an MBA in strategic management and finance, knew he needed to change lanes. "My mentor gave me a few classes to teach through which I made money. I also had some part-time jobs with financial institutions, but my heart was not in it. I needed to do something that satisfies me." In his soul-searching mission, he quit his job and decided to release no new music. But when Covid-19 hit, Holy Dave, who is pursuing a PhD in business administration at the University of Nairobi, also had to take a break from teaching. 
Read Also: How Holy Dave came to my rescue in 2013 – Dj Shiti
Cooking offered him a sense of stability in the chaos, and what started out as a simple video shared on social media spawned a business. The artiste said to gain an edge in the food business, he is taking research seriously, studying menus, investment plans, as well as hospitality factors that bring about customer satisfaction. "I have learned the art of layering. I am using my showbiz label, Holy Dave, as well as my showbiz popularity to navigate new grounds," he said. "During the holidays, I started an Airbnb venture, which actually happens to be an on-demand business in Nairobi. With this, I am able to prepare food for guests and serve groups of about 25 clients – a double gain from a business perspective."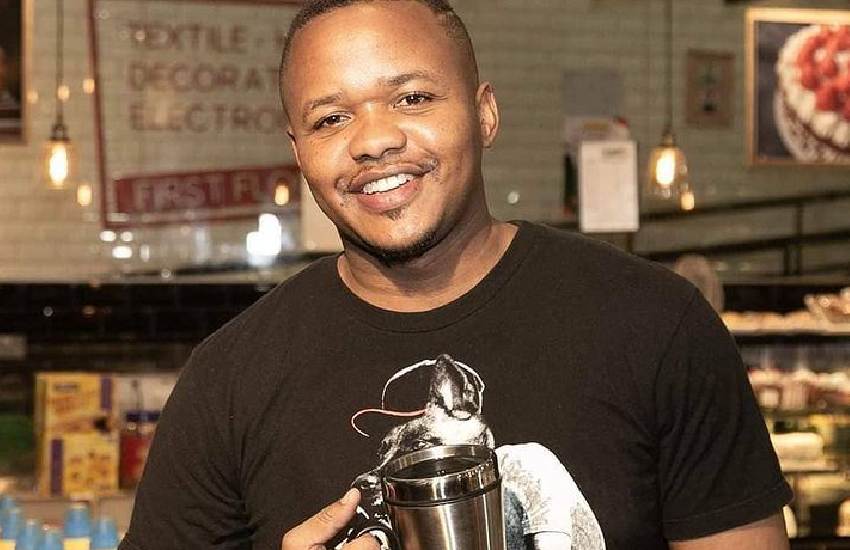 He said he charges Sh30,000, inclusive of menu ingredients, for such a group of clients, or Sh20,000 if the ingredients are provided. "I have experienced his cooking. The best thing is that he is very practical in terms of creating recipes that are workable and relatable. I believe with time, this guy will become a big Kenyan export, speaking from a cooking experience perspective," said Chris Kirwa, a well-known events manager.
Daniella Kamaru, a 28-year-old Kenyan living in the US, said she learned of Holy Dave's show through friends who had been discussing his Instagram posts. When she came to Kenya in December, she and her friends decided to sample his food.
Dream hotel
According to Daniella, Holy Dave could become as popular as independent chefs in the US who tailor-make menus for clients. "The experience was good and the prices were affordable for the two days we were served during our Airbnb stay," she said.    
Read Also: Girl's parents ask Holy Dave for hand in marriage
For Holy Dave, this is just the beginning: "I have an entire plan for setting up a dream hotel that comes with a feeling of home - I will be my guests' host. However, this might not happen now as it comes with a huge investment. I need to lease a good place, ship in kitchen equipment and work on interior décor. All this will cost about Sh4.5 million."
He added that since his cooking show - which often features celebrities and other influential personalities - is geared at inspiring the average Kenyan interested in cooking, he does not use complicated recipes or methods. He counts among his inspirations the late American chef and author Anthony Bourdain, celebrity chef Bobby Flay and Kenyan award-winning chef Ali Alamin."Juggling all these things - music, school and business – is not easy, but I believe in ruthless focus, which is the ability to respect time," he said. "In any case, these three facets work together in terms of complementing 'Holy Dave the brand. I am using the education to understand how business works and how to manage my finances as I build my empire."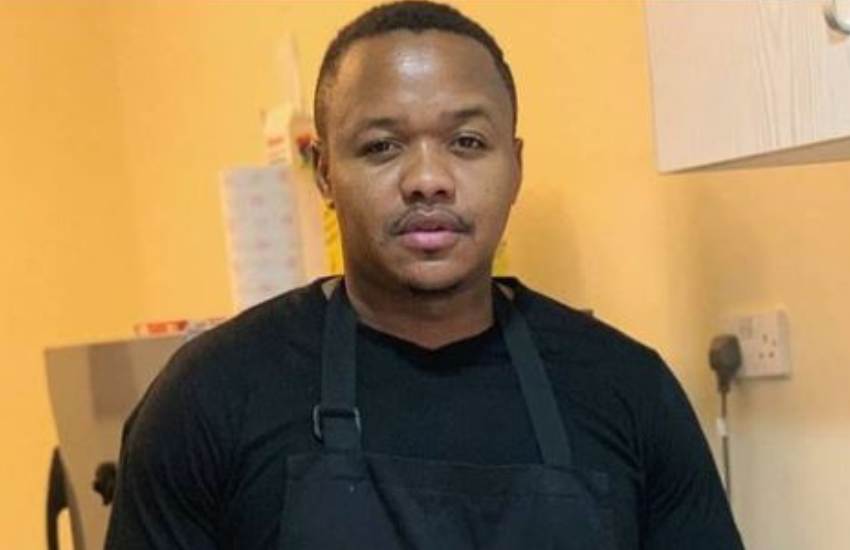 An avid travel and adventure lover, Holy Dave said even though many know him as a gospel rapper, he wouldn't want to be typecast as there is much more he wants to explore in life. "I have been working on many projects with upcoming artistes as I want to play a mentor role in the industry," he said. "Together with my sister (media personality Joey Muthengi), we are running the Muthengi Foundation, which is reaching out with viable innovations to help the underprivileged."