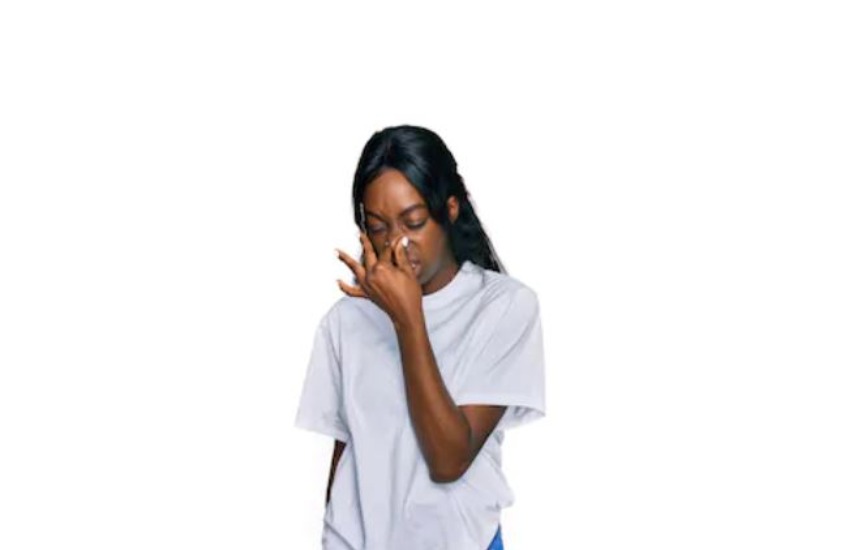 George is a very popular man in the estate. The long-distance lorry driver and family man likes to hang out at the local bars enjoying his favourite tipple and cigarette as he cracks jokes late into the night. Everyone likes to be around him, everyone except his wife.
"I cannot stand him, especially when he comes home reeking of booze and cigarettes. He perspires a lot and when he removes his shoes the smell alerts me to his presence," says a disgusted Grace, adding that unlike most other women she always hopes her husband stays out all night so that she can enjoy some good sleep. "Imagine a clammy man with smelly feet and a mouth that smells like a bar's toilet touching you suggestively? He is often too drunk to take a shower or gets irritated when I suggest it," she adds in disgust and revealing that her efforts to try and encourage him to take a bath after coming from work have always been dismissed.
Read Also: Four signs your marriage could end
At least he regularly takes a bath, which cannot be said of Loice Awinja's husband. The mother of one has tried everything to convince her husband of three years to be comfortable with water to no avail. Loice, who is a flashy boutique owner along Moi Avenue in Nairobi is married to a man with extremely bad hygiene. "I love him very much and he does all he is supposed to do as a married man, but his wanting hygiene is getting to me," says the well-dressed woman whose figure-hugging skirt and transparent top suggest that she is fashionable. She has piercings on her nose and tongue, her nails are well-manicured and one can tell the distinct perfume she has on was well chosen. "Initially, I used to think it was a habit he had as a bachelor but three years into the marriage, I have come to realise that is who he is. He is dirty and very insensitive to how his hygiene affects other people."
Thousands of married Kenyans live and share their beds with people who are very dirty. Unlike the office lad who has repelling body odour from giving the shower a wide berth or the dirty, sweaty tout you meet once in a day, these are people one have to sleep and wake up next to. You cannot avoid them and are often forced to put up with their bad habits as part of the "for better or for worse" vows you made. "I have tried to buy soaps with flowery fragrances, I have bought designer sprays for him and I have even suggestively asked him to shower with me, but it seems he is hell-bent on staying dirty," adds Loice, who has given up and now resolved to seek divine intervention. "It is like he is allergic to water," she concludes with a resigned shrug.
While out for a house party sometime last year, Tony Kabiru was attracted to a lady who was bold, mischievous and loud with her lewd jokes. Tony, who is an introvert, was attracted to this lady who made his shy demeanour less obvious.
Rewinding underwear
"It was while out for our first date that I discovered, just like the jokes that came out of it, her mouth was a sewer. The odour was too strong but I just assumed she had forgotten to brush. Since she talked loudly, the stench kept hitting me hard but I was already attracted to her and I assumed a smelly mouth was no good reason to be dumping a bold woman like her," he says. A free spirit, the woman made his house her second home within days, and she would spend more days at his house than she did at hers. Tony discovered that besides not brushing her teeth, she was also fond of wearing the same clothes for days and 'rewinding' others without washing them, including her underwear.
"She can come over for the weekend and leave for work on Monday morning dressed in the same underwear she came in. She does not even bother to wash it while she is around," says Tony, who acknowledges that the dirty habits interfere with their intimate moments. "She is fun to hang out with but when the time comes for us to get intimate, I start coming up with excuses. Huyo dame ni mchafu bwana (that girl is dirty, I tell you)," he adds, revealing that only his shyness and her easy availability has stopped him from looking for another lover.
Loice, whose situation is more permanent than Tony's, also says that intimacy is a problem when dealing with a person with bad hygiene. While she expects her sexual needs to be regularly met, it is tough when the other person makes the otherwise enjoyable process feel like a punishment. "It is more difficult when he comes home drunk and wants to get intimate. He expects you to spread yourself like a humble wife. I have on several occasions found myself sobbing over the whole thing," reveals Loice.
Read Also: Are parents killing marriage institution?
A well-known fashion photographer in Nairobi, who spoke under condition of anonymity because of his work, revealed that while most people look neat and fashionable on the outside, some have some very wanting hygiene regimes. "You meet a beautiful woman during a (photo) shoot and the two of you hit it off. You take her home with the possibility of extending the relationship only for you to get the shock of your life. Either she has a very dirty bra, panty or she has not brushed her teeth. I have met one who proudly confessed that she had been partying for two nights straight and she had not gone home to freshen up," he told his shocked audience.
Unlike Loice, Annette* had to separate from her IT fiancé after his hygiene become a stumbling block to marriage. The two, who had even met both sets of parents, amicably agreed to go their separate ways after his unhygienic manners became too much to bear. "It was like he did not see, smell or feel how dirty he was. He was always defensive and I realised these arguments would become part of our marriage, so I walked out," the pastor's daughter explains.
While theirs was love of first sight, she always had a problem with how the guy took care of himself. According to Annette, he would turn up for dates looking unshaven with smelly clothes, dry lips and sometimes spotting discharge from his eyes."He clearly never put an effort into his appearance and if he could be that blasé for a date, what about people he worked with?"
Apparently, the guy had received friendly advice from his workmates and even his boss. He would improve his hygiene days after the advice, before slipping back to his comfort zone. "I spent a fortune buying him new shoes, lotions, body sprays, shavers and even extra pairs of boxer shorts. By the time we were separating, some of the stuff I bought was still unopened. I really regret the effort I put in and I do not envy the woman he will end up marrying," says Annette, who had ignored advice from his friends not to date "that dirty IT friend" of hers.