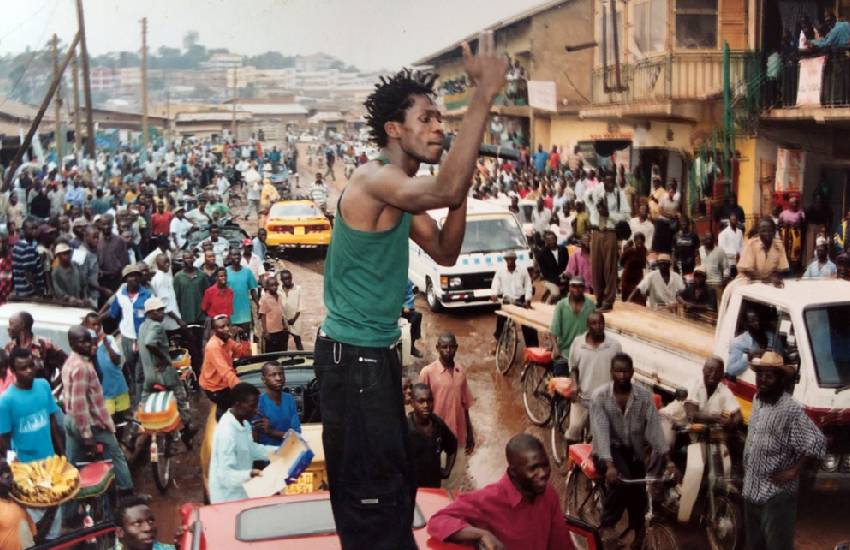 A few weeks to Uganda's general election and what could be the biggest day of Bobi Wine's life, he took his presidential campaign to his family's ancestral home.
The 38-year-old pop star, real name Robert Kyagulanyi, made his reputation in the informal settlements of Kampala, but in Kanoni, a sleepy rural town in central Uganda, his support was just as evident. Hundreds of young people, mostly men dressed in red, seem to emerge from the bushes and gardens and surround his motorcade. Bobi Wine, also known as the "ghetto president", climbed through the sunroof of his white Toyota Landcruiser and waved at the crowds - they frantically responded.
When President Museveni came to power in 1986, Bobi Wine was just about to turn four, and living in Kanoni. In Kanoni, as had happened countless times during the campaign, he ran into a police and military blockade - teargas and bullets were fired. The authorities said they were simply trying to disperse crowds and enforce Covid-19 guidelines. Bobi Wine believed this was yet another sign of intimidation.
Read Also: Bobi Wine changed Ugandan opposition
His David vs Goliath fight against Ugandan President Yoweri Museveni was, however, a logical next step for an artist and politician who has never shied away from speaking his mind, and when it presents itself, a good fight. With 15 years in music, and more than 70 songs under his belt, Bobi Wine has perfected the art of wooing crowds and riding on controversies.
Dancehall king
He came to the attention of many of his supporters, who adore him for his firebrand political mien, first as a fiery artiste. Having started his music career in the early 2000s with singles like Funtula and Sunda (featuring Ziggy D) and went on to become a big dancehall artiste from Uganda.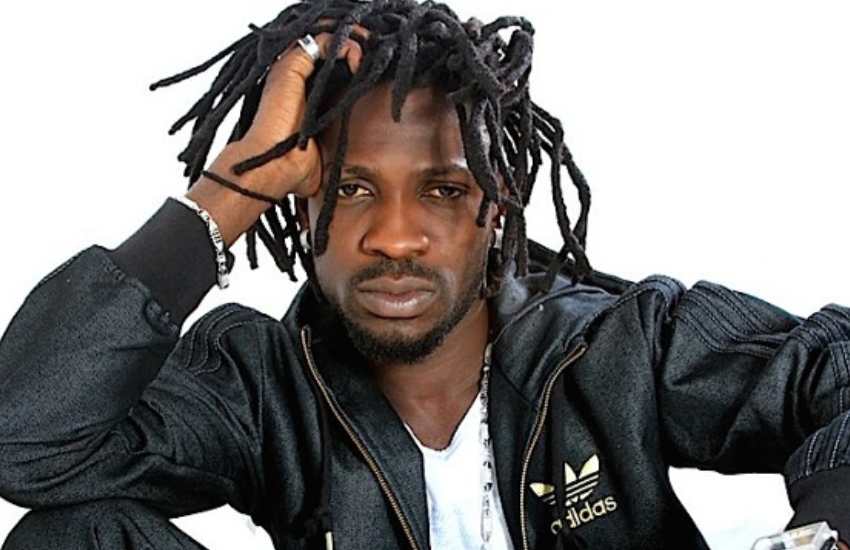 He gained popularity across East Africa and his Kampala (2019), Ghetto (2015), Abantu (2015) and Time Bomb (2019) are popular songs in Kenyan clubs. A lot of his songs are in Ugandan languages and dialects, portraying a man intimately in touch with the cultures and people around him. A man embracing his people but dreaming of more.
His approach to showbiz and fiery lyrics earned him more than a few enemies. His once popular Fire Base Crew members whose songs are about social injustices, corruption and poor governance, were arrested on several occasions. In the music world, Bobi has made waves beyond the continent. In 2016, his Kiwani song was featured on the soundtrack of the Disney movie Queen of Katwe, besides having him playing a lead role in the Twaweza-supported film Situka.
"When leaders become misleaders and mentors become tormentors, when freedom of expression becomes a target of suppression, opposition becomes our position," Bobi Wine says in the intro of the Situka song. This song saw his fans equate his liberation messages to those of reggae singer Lucky Dube. This affirmed his social justice tag as The Ghetto President, with the slogan People's Power – that later charged into his party movement slogan "People Power, Our Power" 
His lyrics resonated with his fans, and as his stature grew, he began visiting Uganda's poor neighbourhoods to build pit latrines, construct drainage systems and lead garbage collection and cleanups. Together with his wife Barbara, a social worker, he visited hospitals to meet with health workers, and teamed up with humanitarian organisations to deliver aid. In 2017, he moved away from showbiz and flashy showcases of cars and houses and announced his arrival into elective politics. It was the latest interlude for the music, dance and drama graduate who also studied law.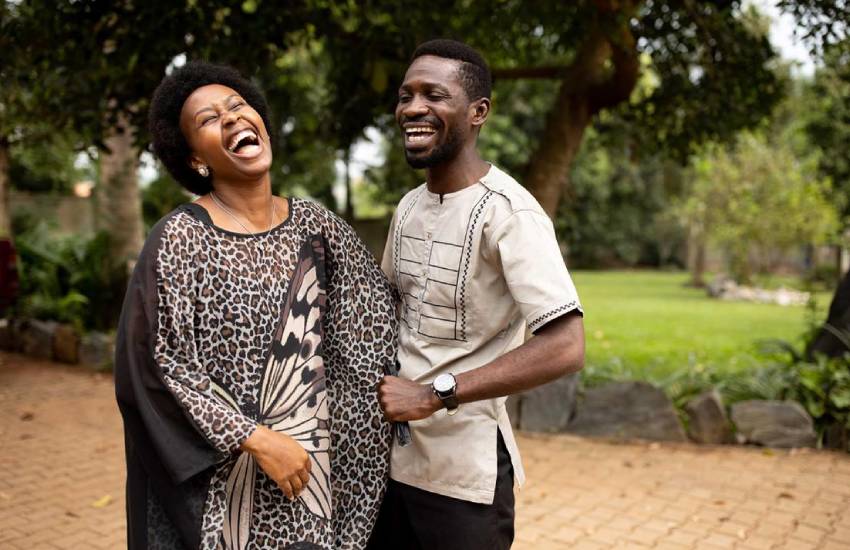 Political roots
Bobi Wine comes from a family with deep roots in Uganda's politics. Central Uganda had been the battleground of the bush war that brought Mr Museveni's rebel National Resistance Army, and its political wing, the National Resistance Movement (NRM), to power. Bobi Wine's grandfather, Yozefu Walakira, was part of a different rebel contingent but from time to time during the conflict hosted Mr Museveni in his house. Walakira died during the civil war after being injured when his home was bombed - an attack which also killed three family members.
Bobi Wine's family later moved to Kampala, his mother Margaret Nalunkuuma, a nurse, was the main breadwinner and bought land in the Kamwokya slum where the musician lived and built his now world-famous recording studio. Some of his primary and secondary schools were often within walking distance from Kamwokya. As a teenager, he discovered a passion for the arts, but when he first attended the prestigious Makerere University he started out studying for a social sciences degree. After one semester he switched courses and took on music, dance and drama, earning a diploma from the university in 2003.
Read Also: Bobi Wine's 18-month-old niece 'safely evacuated'
In 2017, the reggae star turned his hand to politics as he saw it as the logical next step. "You know, all through my musical career, I've been singing about the challenges that… people go through," he told the BBC. "So it's as if I've been campaigning, all my musical career." His song Tuliyambala Engule (We Shall Wear the Victor's Crown)became one of the campaign's unofficial anthems. He won a by-election to become MP for Kyaddondo-East, a constituency to the north of the capital and even though an independent he aligned himself with the opposition. In a series of by-elections, he campaigned for candidates who defeated hopefuls from the NRM.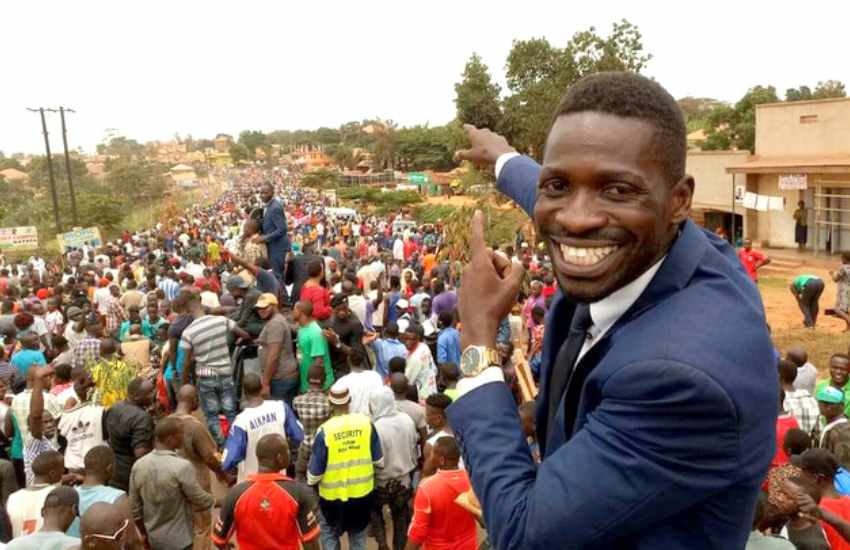 There was a sound of regret in Bobi Wine's voice when he reflected on his rival's career in a BBC interview in 2019. "Why did such a prized revolutionary decide to become one of the world's most despised dictators?" he asked. "But it's also a lesson to many of us, knowing that we are saying what President Museveni was saying when he was in our times. And also to remember that it is only the idea of building strong institutions that can save us from ourselves."
Foes of old
But even as his political star shone, not all fellow artistes were rooting for him as old rivals supported Museveni. His showbiz nemesis Moses SSali alias Bebe Cool, his music rival of years,  became one of his hardest political critic in the recent polls. A vocal friend of the president, Bebe Cool threw his weight behind Museveni.
Read Also: Showbiz supremacy egos fueling the Uganda political campaigns
For almost two decades in which they ruled Uganda as the top musicians, Bebe Cool, Bobi Wine and Jose Chameleone and their supporters had engaged in verbal and physical confrontations over who was the real heir to the showbiz throne. However, along the way, Jose Chameleone, who also runs the Leone Island Music Empire made up with Bobi Wine and even started supporting his presidential ambitions. Some young voters have accused Bebe Cool, an equally young and vocal influential star of betraying a generation that is craving for political change.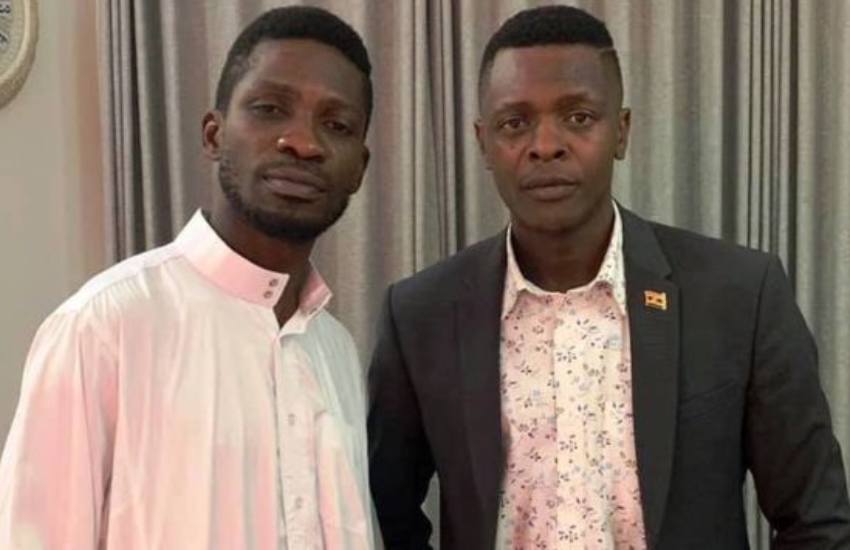 Both Bobi Wine and Jose Chameleone had musical stints in Kenya. For Bobi Wine, Kenya has always been like a second home. Like many East African stars back then, he sharpened his artistry in Kenya, recording in local studios. This was in the footsteps of Jose Chameleone, who spent cold nights in Ogopa Studios during his formative years in music. Bobi Wine joked about relocating to Nairobi, especially after the Little Things You Do hit, with Wahu, made him a household name across East Africa.
(Additional reporting by Stevens Muendo)