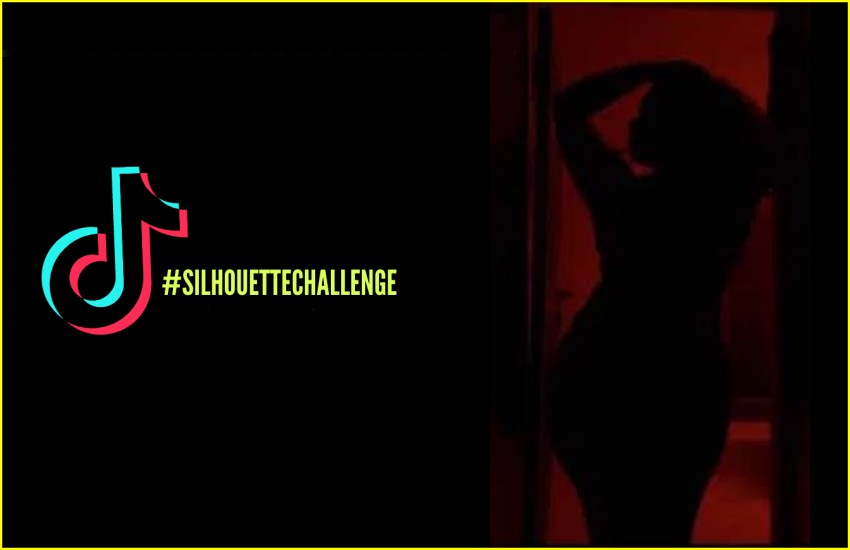 The Silhouette Challenge, one of January's most jaw-dropping viral trends, has taken the internet by storm.
Read Also: The influence Tik Tok has had in Kenya's showbiz
Popular among women on TikTok and buzzing on Instagram, the sultry dance craze which trended Thursday on Twitter in Kenya features users posing in front of doorways before 'suddenly turning into silhouettes' when the lights go off courtesy of a Snapchat filter called Vin Rouge.
Yes, the seductive red background effect which enhances transition is available on Snapchat and Instagram, and not necessarily on TikTok! The 'confusion' has left many – who want to have a go at the challenge without having to wade through the hassle of using multiple social media platforms – scratching their heads. It is actually simple, and there are two ways to go about it, according to HITC.
First, log in to your Snapchat account - if you do not have, create one. Head to the camera screen and click on the smiley face icon to the right-hand side of the camera button. Then press "explore" in the bottom right-hand corner. In the search bar, type "Vin Rouge" then wait for the results to generate. Click on the filter and it will be applied. This should create a silhouette look on the screen of the device you are recording with.
Now turn off the lights in your room, leave the door open and ensure your hallway lights are on before shooting your video. For a perfect shadow look, wear tight-fitting clothes. If you recorded a normal pose (without filter) separately, you'll need to edit and merge it with the silhouette piece. Add the songs, Put Your Head On My Shoulder by Paul Anka and Streets (Doja Cat) in the background and upload the video to TikTok once done.
Second. If you do not desire to switch between social media platforms but want similar effects without Snapchat's filter, source for external low mood, coloured lighting and set it in your doorway to create a contrast that accentuates your silhouette. Once done, log in to your TikTok App, tap the plus sign at the bottom of the screen. Hit the red, record button and edit your clips as desired. Then add the challenge's background soundtrack and post on TikTok.
Red background
Not a big fan of the red colour? Film the first part of the video in full lightning. For the silhouette section, apply the 'Vin Rouge' filter as outlined above on Snapchat, then turn off all the lights apart from one light in the room behind you, shared Republic World. This should make you look like a silhouette.
Read Also: What is the Tik Tok #fliptheswitch challenge?
Privacy
Fears of tech-savvy men removing the red filter to expose women who shot their videos naked by "increasing exposure and brightness to cancel out the red colour" have been rising since the trend gained worldwide traction. According to the outlet, however, "there is no way to remove a filter once it has been applied as the filters get blended into the clip once posted to TikTok."