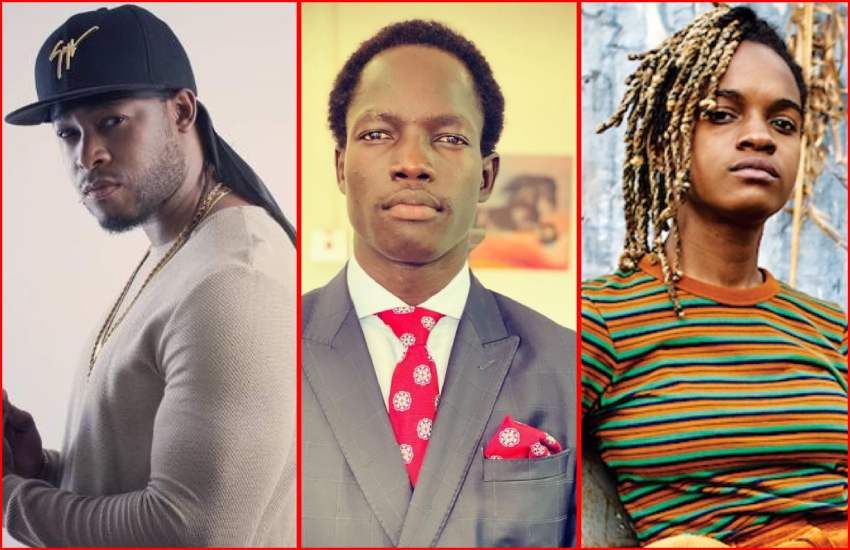 After hosting Tanzania's crooner Diamond Platnumz in a hugely successful concert held in Juba, South Sudanese promoter Bol Abuk has his eyes on dancehall stars.
Read Also: Meet Bol A Bok, East Africa's new baller behind Diamond's mega concert in South Sudan
Speaking exclusively to Pulse, the soft-spoken event organiser now says he is flying into his country Kenya's dancehall star Redsan on Valentine's Day. "Redsan is a seasoned artist with a huge following in South Sudan. We look forward to hosting him on Valentine's Day," he said.
Also in the list is young Jamaican star Koffee. "We are in talks and will reveal the date once all documents are signed." Word reaching us is that Wizkid could make it to Juba as well. "We can't reveal much, time will tell, but be sure to adapt to Juba as the leading entertainment hub," he boasted.
Elsewhere, journalist guru That Guy Chaxy is set to roll out a new online magazine show called That Guy Chaxy. The ever-busy media personality continues his run on digital media with the latest show set to be published on Upsyd Digital's YouTube page.
The show trailer features entertainment bigwigs Muthoni Drummer Queen and Eric Musyoka, while media specialist Richard Njau aka A-Star also makes a cameo. He hangs out with Musyoka at GP Karting, bowls and plays pool with A-Star and goes behind-the-scenes with Muthoni as he interviews them on different topics.
Read Also: Meet the man who drums Muthoni's heartbeat
Chaxy is a super-host with a taste for playful and in-depth interviews, doubling as a producer for shows such as In Conversation, LOOUD, Just Kidding Podcast, among others.