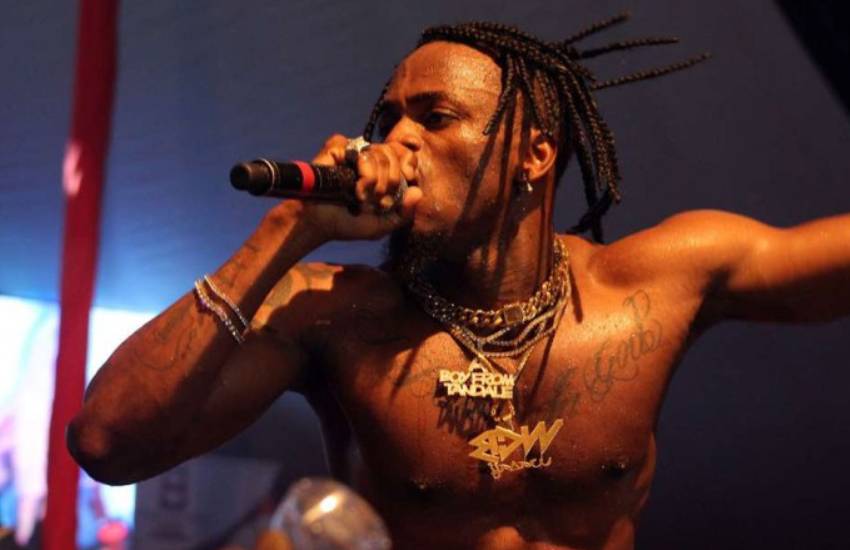 Award-winning Tanzanian singer Diamond Platnumz on Thursday put to rest claims that he buys YouTube views. Setting the record straight during an interview with Wasafi FM's The Switch, the Waah songbird revealed the secret to his success on the platform as his ear for good music and heavy investment in quality video content.
Platnumz highlighted that a blackout by several media houses helped him diversify, and specifically enabled him to lean heavily on social media platforms as a means to reach his audience and market his content. "When we were blacked out on several media outlets we invested in social media platforms where we now have almost 5 million subscribers, this means that once I post a video there will be some 300k ready to watch," said Platnumz.
Read Also: Tanasha Donna reacts to viral video of Diamond snubbing her kiss
Adding: "It would be very unrealistic after spending money on a video then I again pay for views which don't help me at all, at the end of the day I would like to do something the measures whether I am growing or not," said Platnumz. "Just yesterday I was asking one of my assistants to find out how much money the song 'Waah' has made... For example, Rostam, how come their songs go to number one, the other day Stamina released a single with Prof Jay, and it got to the top as well, so we have to believe in good songs."
A message his longtime photographer, Lukamba, echoed June 2020 in an Instagram post congratulating the Wasafi Classic Baby (WCB) trendsetter - who that year became the first sub-Saharan African singer to get one billion views - writing, "This was not an easy thing to achieve a billion thanks to the fans a billion congratulations To The Boss." 
According to Kevin Meenan, YouTube music trends manager, Kenyans drove most views for the Bongo Flava artiste globally for the measurement period of May 1, 2019, to May 1, 2020.  Speaking to Billboard, Meenan hailed Platnumz for his instructive process of promoting his songs saying he was impressed by the innovative approach that the singer takes with his YouTube channel.
"Platnumz has amassed a mind-blowing 3.6 million subscribers and 980 million views on his channel, about 80% of them from outside of Tanzania. Globally, Kenya drove the most views for Platnumz, followed by Tanzania and the United States," said Meenan. "For every [official] music video he has - and they are very high-production music videos, by the way - he might have anywhere from five to 20 or more song and non-song content videos, that, for instance, could include documentary-style or behind-the-scenes footage."
Read Also: Six legendary artists Diamond Platnumz has collaborated with
Success he carried forward to 2021 when Waah, a collaborative effort from him and legendary Congolese star Koffi Olomide, January registered more than a million views within 8 hours of its release.