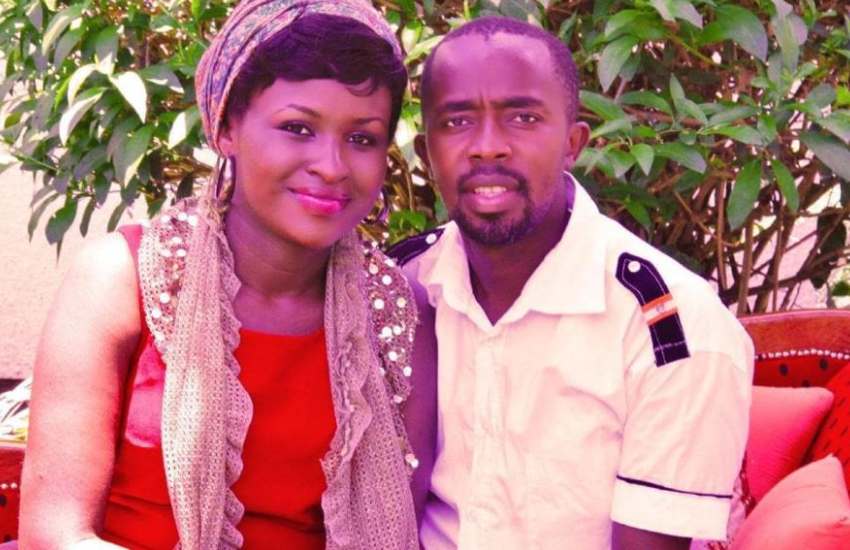 Award-winning gospel singer Mercy Masika has drooped a few tips that she feels will help married couples strengthen their relationship. Sharing her two cents with her fans on social media, the Shule Yako crooner posted a throwback picture of her with her husband David Muguro revealing that they were squabbling at the time.
Read Also: Gospel artiste Mercy Masika speaks on esteem struggles growing up
 According to the Kenyan United Nations High Commissioner for Refugees (UNHCR) ambassador, couples should; learn how to deal with disagreements, embrace their differences, listen and prioritize each other.
"This was 7 years ago and I was mad at my hubby but does it show? Vitu kwa ground. But you must know that it's not abnormal to disagree. If, in fact, you don't disagree then one of you must be suffering profusely in that marriage. It's healthy to disagree. We should not avoid disagreements but know how to deal with them. Wisdom will help you in marriage," she advised. "There are people who expect that any challenge to their opinion is disrespectful... That's not true. Usually, opposites attract, but everyone is right in disagreements. May we learn to embrace our differences. If you listen to your partner you will see they have a point."
Married for 12 years, Masika admitted in a previous post that her relationship with Muguro was not was she expected at first. The singer said spending time together and delving deep into God's word helped them understand their purpose in each other's lives.
"Successful husbands do every day what unsuccessful husbands don't do. Well not to brag but mine is an uncommon husband, because he is totally submitted to Christ. He sees me and his kids as his divine assignment and gift from God. He prays for us daily and has awareness of the enemy. He listens to my opinions, observations and discoveries as thou they are a revelation. He loves unconditionally and so much more. Even though we didn't start this way, the difference happened when we realized we need to put the theory in the bible to practical use."
Read Also: 'Mwema' singer Mercy Masika reveals how she escaped death
Touching on 'millennial marriages' and why most of the end prematurely, Masika told Word Is that most individuals enter the marriage institution without 'clear goals and revelation'. "You can be so much in love and still divorce. People need to take time and study what marriage is before you enter into one. It's not about love but wisdom, knowledge and understanding. It is not what we see on social media nice pictures, most of them you're not sure if they're happy or not. If you enter marriage without a revelation, it doesn't work."