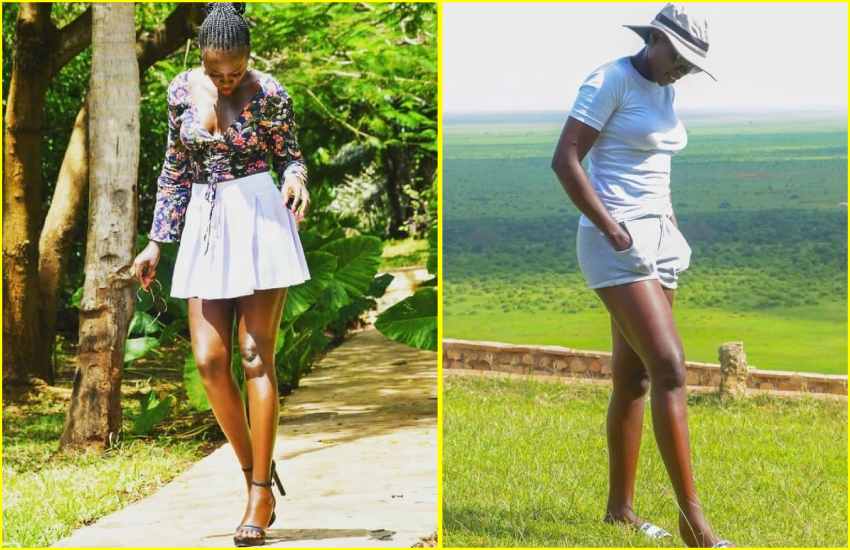 Flamboyant Kenyan singer Esther Akoth, popularly known as Akothee, has disclosed that she fears getting pregnant more than she is afraid of contracting the novel coronavirus. Akothee made the revelations while clarifying that she is not expectant after duping her fans with a fake pregnancy scan.
In the Instagram post, Akothee explained that men often deny responsibility or go missing over pregnancy. "I am afraid of pregnancy more than I fear corona. I can infect others with corona if I don't wear a mask, but I cannot infect anyone with pregnancy. Whose pregnancy will I be carrying?" she said. "Please let me dream about pregnancy, everyone is allowed to dream. Pregnancy can make you drunkard even for just sipping water."
Read Also: Why I stopped telling people my painful stories -Akothee
This is not the first time the singer has pranked her followers or alluded she is seriously craving for baby number six. The Rongo bred songbird barely a year ago took to social media and revealed she was expecting 'Chloe'.
"My name is Chloe' my dad's name is Kevin and my mom is Akoth tell my mom to calm down I saw her trying to make wine today and I refused! I had to send her to the toilet," the caption of the sonogram read. She did not stop there, the Oyoyo hitmaker again through Instagram, she posted another sonogram showing she was 6 weeks and 3 days pregnant. "6 weeks 3 days and I didn't know as the owner of this thing was sharp, what will I tell people (nitaambia watu nini jamani)."
Read Also: Akothee showers baby daddy who once abandoned her with love
In 2020, Akothee released a list of things that have contributed to her stalling when it comes to having another child. "The only problem I have now is the outcome of the baby, the fear of the unknown," she wrote as she listed the following concerns:
1. My age, can I endure pregnancy challenges again?
2. Responsibilities. Who will feed & take care of me & my children when a pregnancy goes wrong
3. Am I opening another avenue of drama in my life?
4. Will I have a perfect nanny to take care of my child? I won't mind travelling with her though.
5. Who is the father? I am tired of drama.