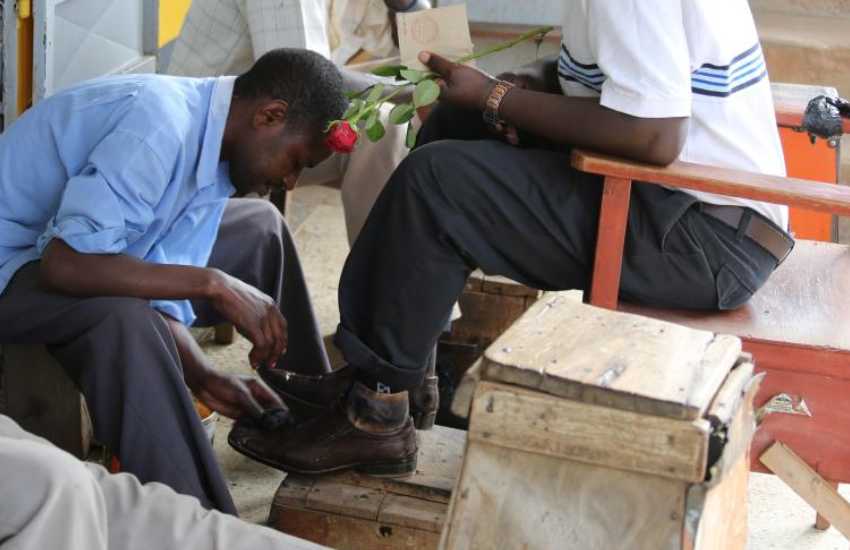 The most important people in our lives are often overlooked by the media. Socialites and politicians are celebrated daily and hog media coverage, yet they add little value. Today, we look at ten most important people you always take for granted, yet you should not.
1. The cobbler and shoe shiner
Women who love shoes, particularly high heels, know the value of cobblers. The heels tend to come off in the middle of streets, when least expected. It is the cobblers around Hotel Ambassadeur area, Banda Street and the bottom parts of Nairobi who come to the rescue of these women to save them from embarrassment. We live in a city that is either too dusty or muddy, depending on the weather. It is the shoe shiners who ensure that you don't walk into the office looking like a milk supplier.
2. Mama mboga
She delivers fresh farm produce to your neighbourhood and will even cut them for you. Why would you then sneer at this hardworking woman? If only you knew what it takes to get the vegetables and fruits from Wakulima market to your doorstep?
3. Street newspaper and book vendors
They conveniently avail your favourite newspaper to your office, car, or street. For book vendors, they sell second-hand books, sometimes classics, that ordinarily would cost you an arm and a leg in a bookshop. They are quite informative and are the first to know anything new on the streets.
Read Also: The dark side of Nairobi
4. Park preachers
Often despised and looked down upon, street preachers play the role of selling hope to the hopeless, who throng the public parks during lunch hours to eat 'airburgers'. Under such circumstances, the word of God can be as welcome as a sumptuous meal to a starving man.
5. Tailors
Many Nairobians left tailors in the village. They don't even remember taking their clothes to the village tailor for patching. Yet in many parts of Nairobi, the services of the tailor are still very much valued. They are the difference between a cloth being thrown away, or extending its 'shelf-life'.
6. Parking boys
They are the source of security and insecurity. Work with them and your car's headlights and side mirrors will remain intact. Play smart or cite the law and you will rue the losses when you come back from the bar or coffeehouse.
7. Mobile tea hawkers at night
They long bought the idea of converting Nairobi into a 24-hour economy. Elsewhere, coffee runs economies, literally. Here, there are night ladies who sell tea to matatu drivers and security guards, giving them that extra stimulant to keep the city moving and safe.
8. Street photographers
Smartphones may have rendered their job irrelevant, but for village first timers in Nairobi yet to own a smartphone, street photographers come in handy. At the Tom Mboya statue, KICC and Uhuru Park, they are a blessing, not just for the first timers, but also to parents who take their children for recreation and boat rides.
9. Plumbers
Let us face it, most of us have zero knowledge of plumbing. Occasionally, when the sink blocks or the toilet malfunctions, it takes the wiry fellow in a blue coat arriving with a polythene bag to fix the mess. Having his number on speed dial is helpful, because caretakers and landlords will never help with plumbing, the moment you move in.
Read Also: Rich Nairobians who've disowned, neglected their poor parents
10. Handcart pushers and luggage carriers
They inconvenience motorists and pedestrians alike. Yet for scores of people arriving from the countryside, and who can ill afford the services of taxis, these people come in handy. Besides, mkokoteni men deliver food to hotels in the CBD, beating the traffic, to ensure that your breakfast and lunch is ready in time.