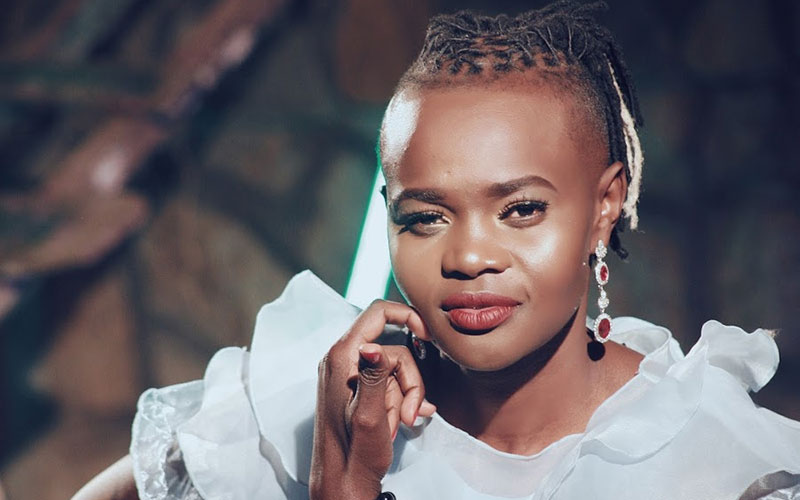 Finland-based Kenyan singer Rawbeena first made waves in the industry with 'Romantic' featuring Fena Gitu in 2018. We caught up with the nursing student who spoke on women empowerment, comparisons between the two music industries, her MP brother, giving back and more.
After several unfruitful attempts of holding a conversation, we finally caught up with Rawbeena after arriving home from class. Her days are packed juggling between her nursing classes and music career. Unknown to many, the Hijaja singer's brother is a sitting Member of Parliament. Speaking to Standard Entertainment from Tampere Finland, Rawbeena says he has nothing to do with her musical success. Describing her siblings as being 'indevpendent', Rawbeena reveals that at one point, she was a street child.
"I come from a family where everybody stands for themselves. We can put our heads together and discuss family matters but everyone handles their business. I've lived in the streets in Kenya and I have firsthand knowledge of what the homeless undergo. When it comes to my music, I don't seek anyone's opinion and the success I've had is through my hard work and persistence," asserts the well-spoken musician.
READ ALSO: Rawbeena opens up on Finland experience, musical journey
Giving back
Her time in the streets exposed Rawbeena to the challenges homeless girls face and provided inspiration for her next charitable project-empowering homeless girls. According to the singer who's previously been involved in an fistula campaign: "Things are much tougher for the homeless women than men. For instance, many street girls lack sanitary towels and opt to use dirty cloths; I'm working on a project to provide free sanitary towels to the street girls in Kenya."
 Sh1 million music video
On December 7, 2020, she dropped Hijaja, a collaboration with Naiboi and many fans were quick to notice the top-notch quality of the video and Caucasian vixens featured. Reflecting on the project, the singer says she spent almost Sh1 million on the song, letting on that it was fun working with Naiboi as he's down to earth and hasn't let the fame get to his head.
"Every act in the video is paid as per international standards and every cent spent is worth it because you can't compare the level of professionalism in Finland to Kenya. Working in Kenya for instance, I had to constantly follow up on video vixens but in Finland, they are pros and fulfil their end of the bargain without a fuss. It felt great working with Naiboi on 'Hijaja', hana uceleb," she reveals.
Dual citizenship, investing in Kenya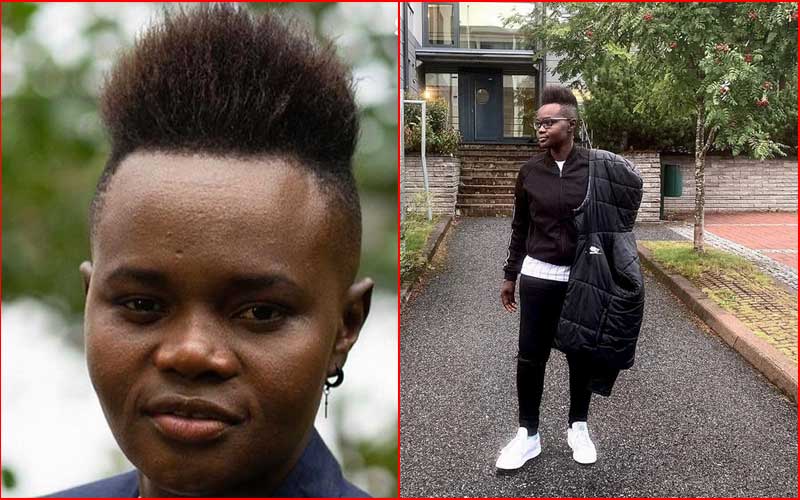 The media studies graduate isn't keen on returning to Kenya soon after completing her nursing degree but has plans of investing in her homeland. Citing the lack of opportunities and unemployment in Kenya, Rawbeena says she plans on coming back not to seek employment, but as an employer.
"I'm currently on course to getting dual citizenship. The current state of the Kenyan economy is worrying and we have thousands of jobless graduates. That's why I prefer to come back with a solution- creating employment."
Rawbeena further divulges that her plans to set up Kenya's first all-female recording studio are well underway.
READ ALSO: I have evidence! Rawbeena responds to Chero's demand letter
"I've already purchased all the studio equipment and what's remaining is the physical location of the premises. I don't want to pay rent as it can be quite costly and that's why I'm working on buying land to build the premises," she says, adding that she aspires to be a media owner.
Kenya's music scene
According to Rawbeena, Kenya's music industry is miles behind Tanzania, an aspect she partly attributes to lack of professionalism.
"There's a lot of support for Tanzanian musicians and their work speaks for them. In Kenya, navigating the music industry is arguably much harder and there's disunity among many artists. The Kenyan musician that I currently admire the most is Otile Brown because of his outstanding work ethic, branding and strategy," she says.