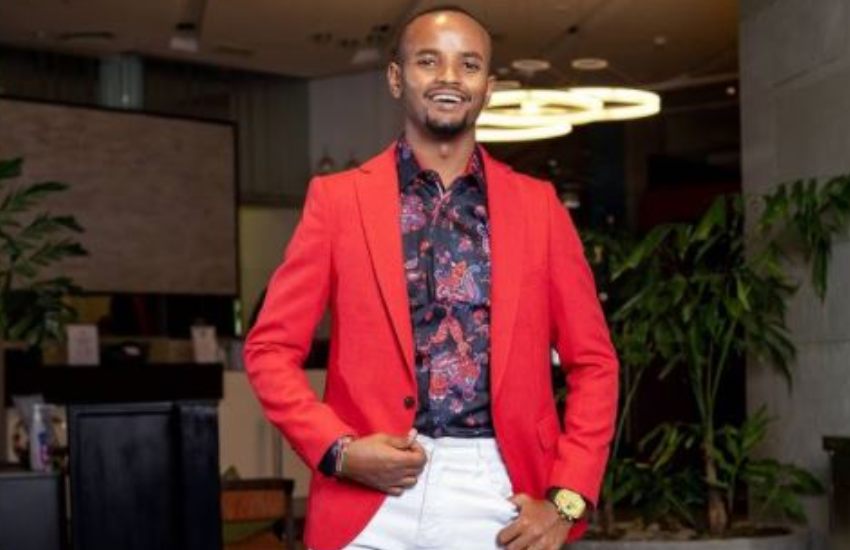 Popular YouTuber Peter Kabi, popularly known as Kabi WaJesus, is being accused of neglecting a child he allegedly sired with another woman. This is after photos he posted of him with a young girl went viral, with some alleging that the baby was his due to their striking resemblance.
Read Also: Milly WaJesus responds to fan suggesting she deletes comments that don't praise her
In a video, however, Kabi, together with his wife Milly, expressed displeasure at how netizens were so quick to draw conclusions and clarified that the baby in the photo is his niece. Castigating unknown people whom he accused of misrepresenting facts, Kabi revealed that he received a letter from an unnamed individual purporting to be a lawyer demanding he pays Sh181,895 in child support.
"There has been a rumour doing rounds that I have a kid, a baby called Abby... Around date five, I got a letter, purportedly from a lawyer, that I need to pay child support amounting to Sh181, 895. I immediately thought it was a joke, so I called my lawyer and shared the letter with him. He checked the lawyer's name and firm on the LSK database, and they do not exist. He told me someone was just trying to blackmail me. So, I ignored and moved on," he explained.
Setting the record straight, the father of one went to say that the woman alleged to be his ex-wife is actually his cousin. "The lady you see in this picture is my cousin, and the baby we took this picture with is called Abby – she is my niece. How can someone say you are the father of your cousin's child?" He posed.
He went to question the lengths they went in their attempt to extort and muddy his family by using and dragging an innocent child through it. "Then another photo surfaced of my cousin, and in the photo, I captioned, "Just got her home" on my Instagram page. These two are now being used, just because I posted their photos online. Why would someone want to put an innocent child in such light? It's so unfortunate that we had to drag this child and my family through this," lamented Kabi.
Read Also: Kabi WaJesus returns luxurious car 'gifted' to him by wife
The couple got married in December 2017. They have a one-year-old child, Taji.